Real royalty met TV royalty on Thursday as the Duchess of Cambridge visited the set of the hit drama "Downton Abbey."
Hot off the heels of her Wednesday visit to the Tate Contemporary gallery, Kate's visit was meant to celebrate another example of British arts and culture.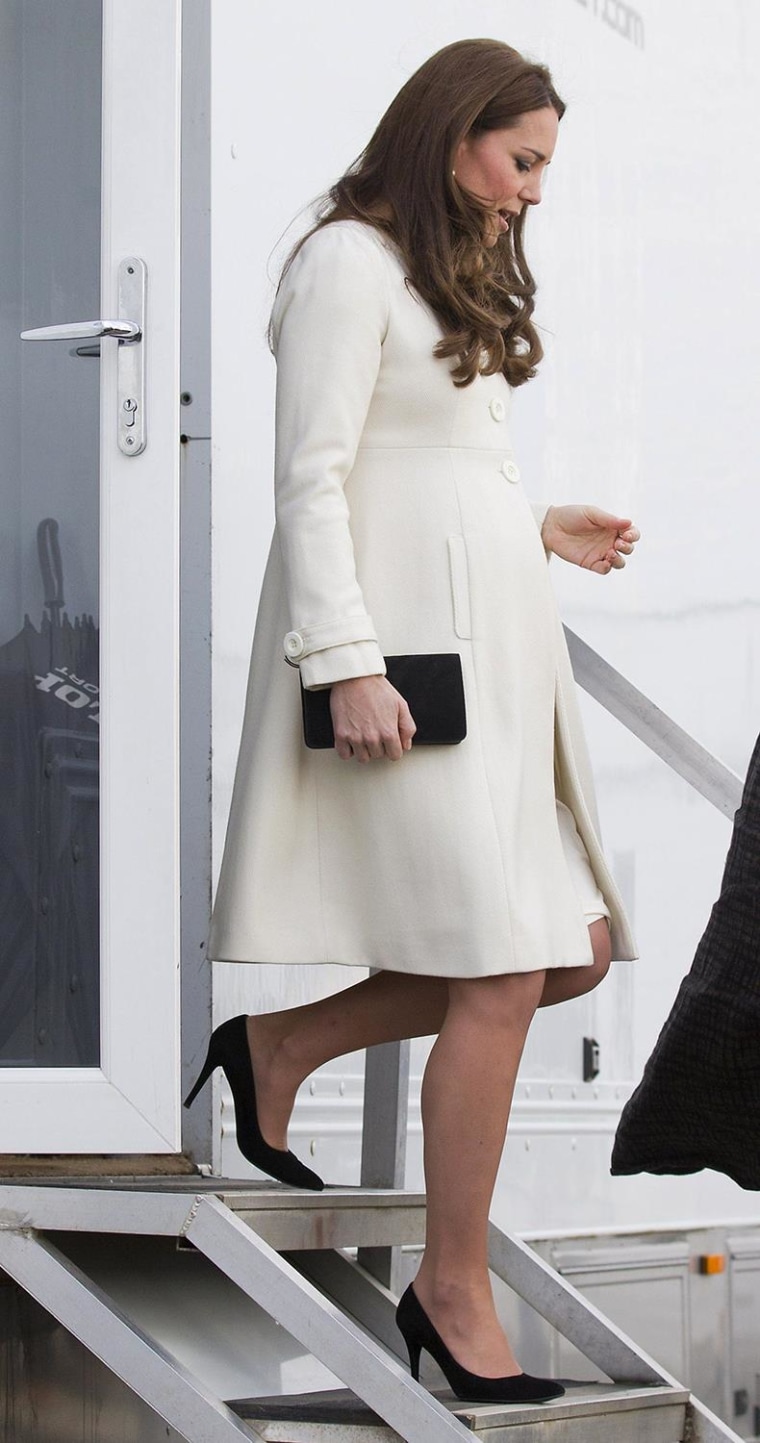 "Downton" fans and royal watchers weren't the only ones excited about the visit.
The Duchess, who's eight months pregnant, wore a JoJo Maman BeBe cream coat (appropriately enough, a "princess line" piece) for the visit as she toured the set and got a closer look at the designs the stars wear on the show.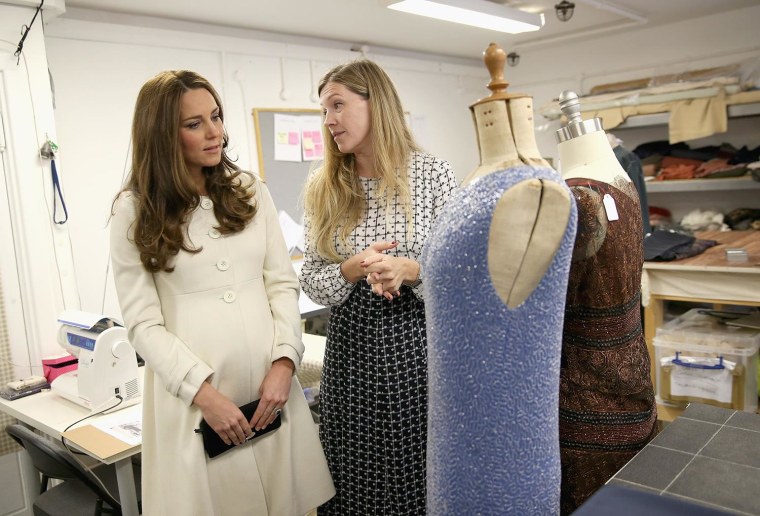 She even had the chance to see the stars in those familiar costumes.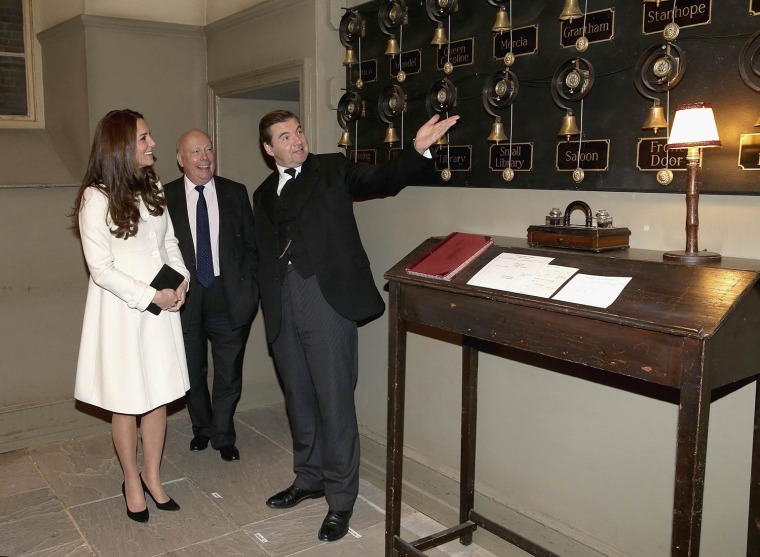 Over the course of the visit, Duchess Kate rubbed elbows with both the upstairs and downstairs crowd.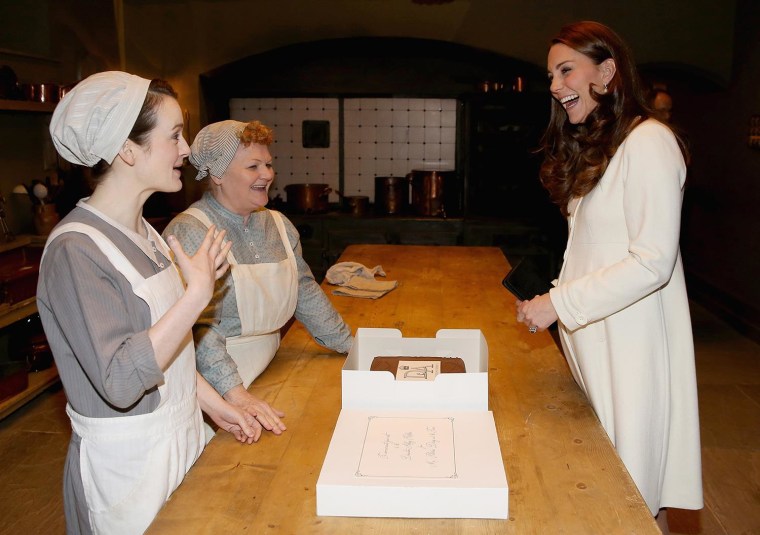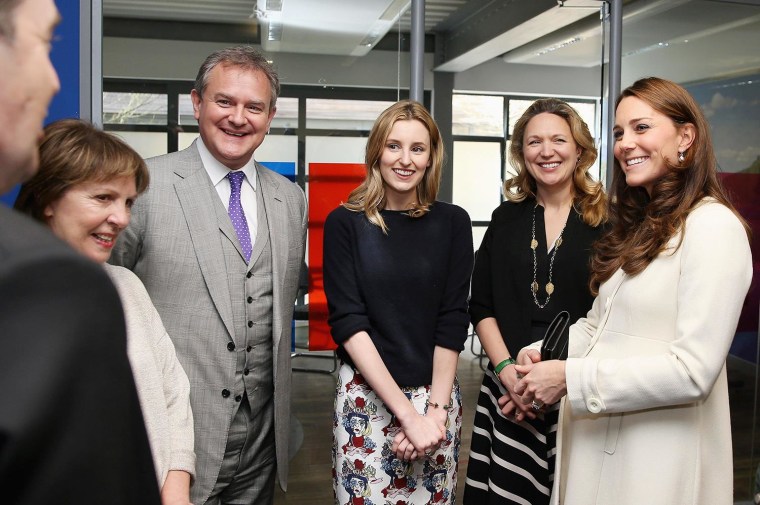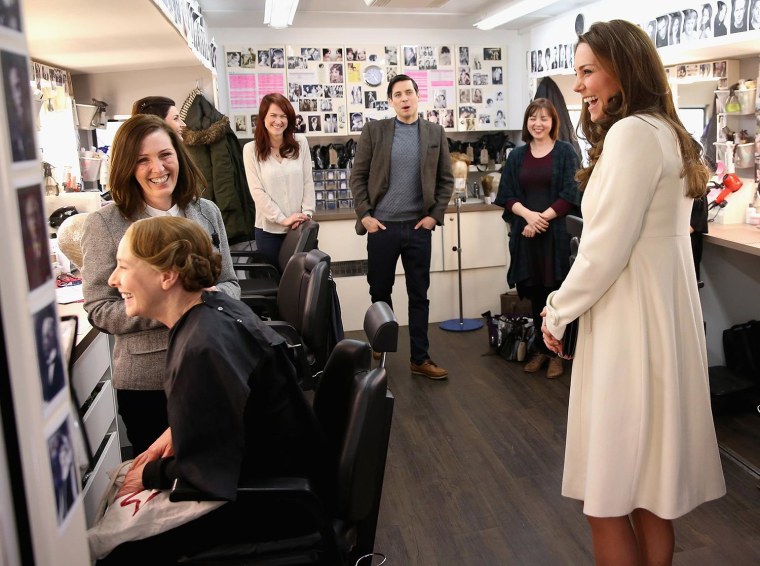 She even got a treat to take home to her little boy, Prince George, courtesy of another George.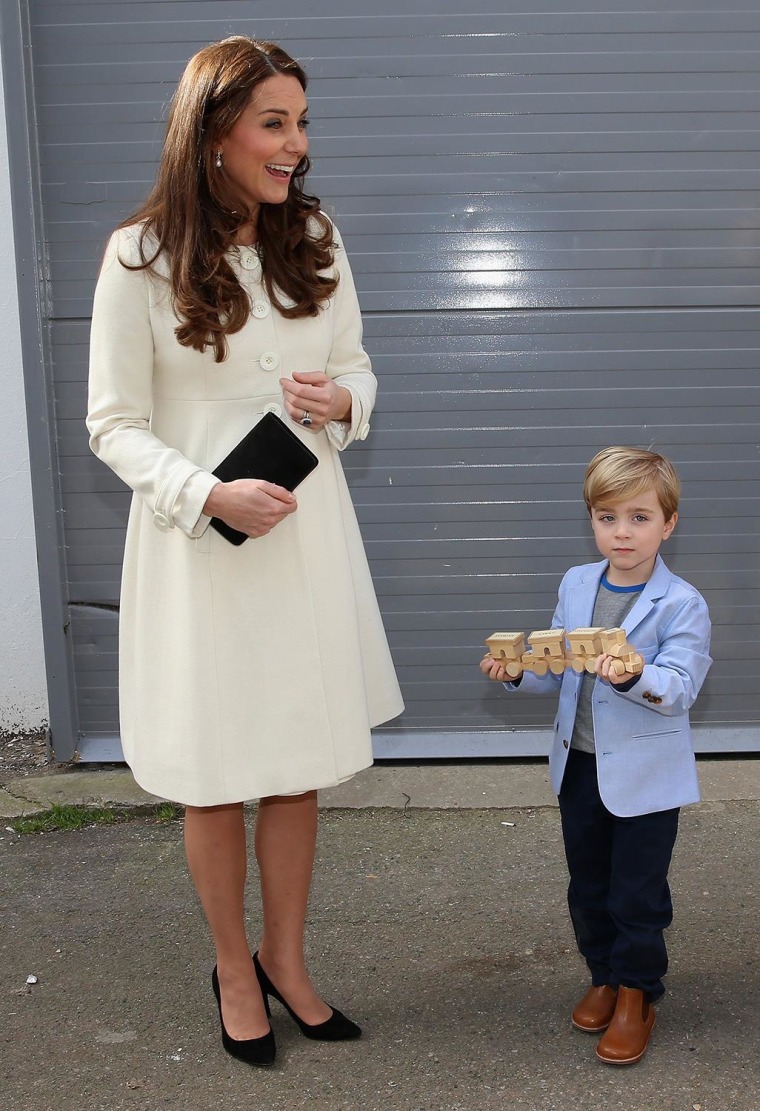 And then came the ultimate "Downton" interaction: a group meet-up with the whole gang. Well, almost the whole gang. Noticeably absent was fan favorite actress Maggie Smith, the woman behind the acid-tongued Dowager Countess, who was unable to attend the royal engagement.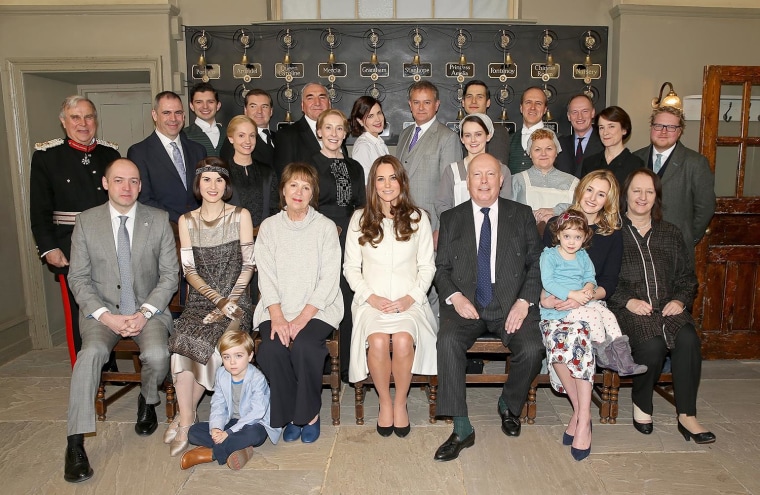 If that cast moment (along with the whole royal lifestyle) wasn't enough to make "Downton" fans jealous, then the Duchess' special screening certainly would be.
Yes, filming for the sixth season of just got underway, and Kate's already had a sneak peek! As for the rest us? We'll have to wait. Both the U.S. and the U.K. season premiere dates remain a mystery.
Follow Ree Hines on Google+.