Duchess Kate provided a bit of sunshine to the guests she greeted Wednesday attending Queen Elizabeth's annual garden party, wearing a lemon yellow coat-dress that showed off her growing baby bump.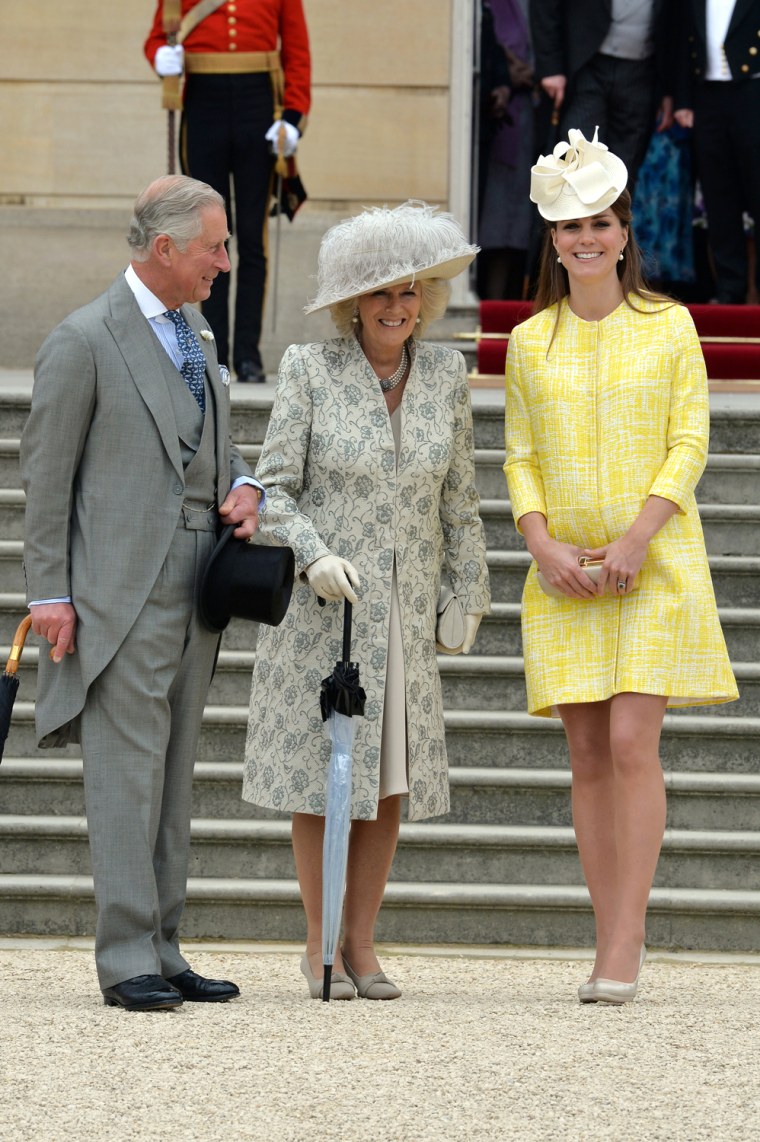 The pregnant Duchess Kate attended the Buckingham Palace event along with other high-profile royals, including her father-in-law, Prince Charles, and the queen's husband, the Duke of Edinburgh. However, all eyes were on Duchess Kate, who is about two months away from giving birth to her first baby with Prince William, the Duke of Cambridge.
In addition to her coat-dress — by British designer Emilia Wickstead — the Duchess also donned a Jane Corbett cream-colored hat decorated with wide ribbons.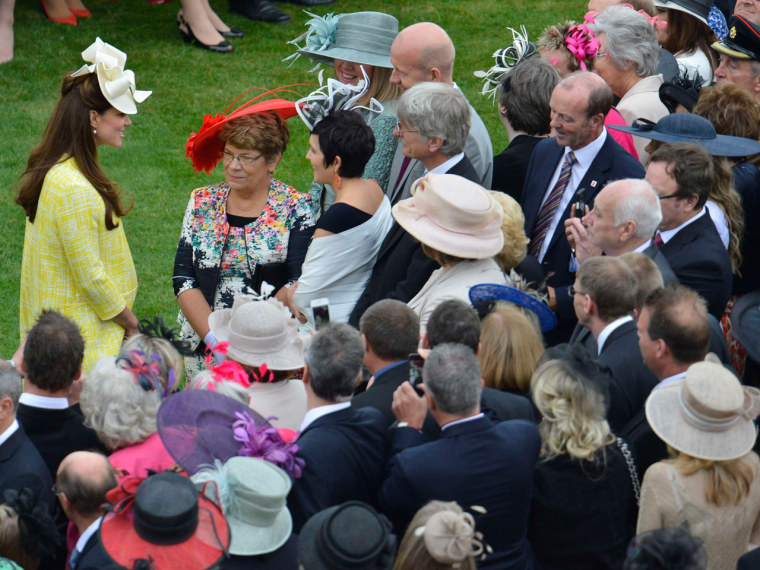 About 8,000 guests were expected to have sipped more than270,000 cups of tea and consume20,000 sandwiches and slices of cake by the end of the evening.
Among those invited to the annual affair were athletes who competed in the Olympic and Paralympic Games last summer in London.
This is Kate's second garden party, a tradition that dates back to Queen Victoria in the 19th century. The affair allows Buckingham Palace to open its gates to a wider range of the public.
From the moment the royal couple announced in December 2012 that they were expecting, the world has been captivated by Kate's many maternity looks.