It was a family affair as the Duke and Duchess of Cambridge met up with other leading members of the British monarchy for a service Monday at London's Westminster Abbey to celebrate Commonwealth Day.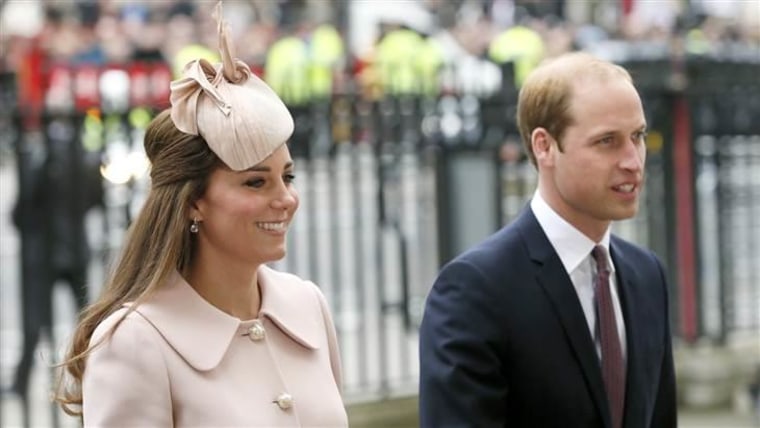 The eight-month pregnant Duchess Kate arrived with Prince William for the multi-faith service.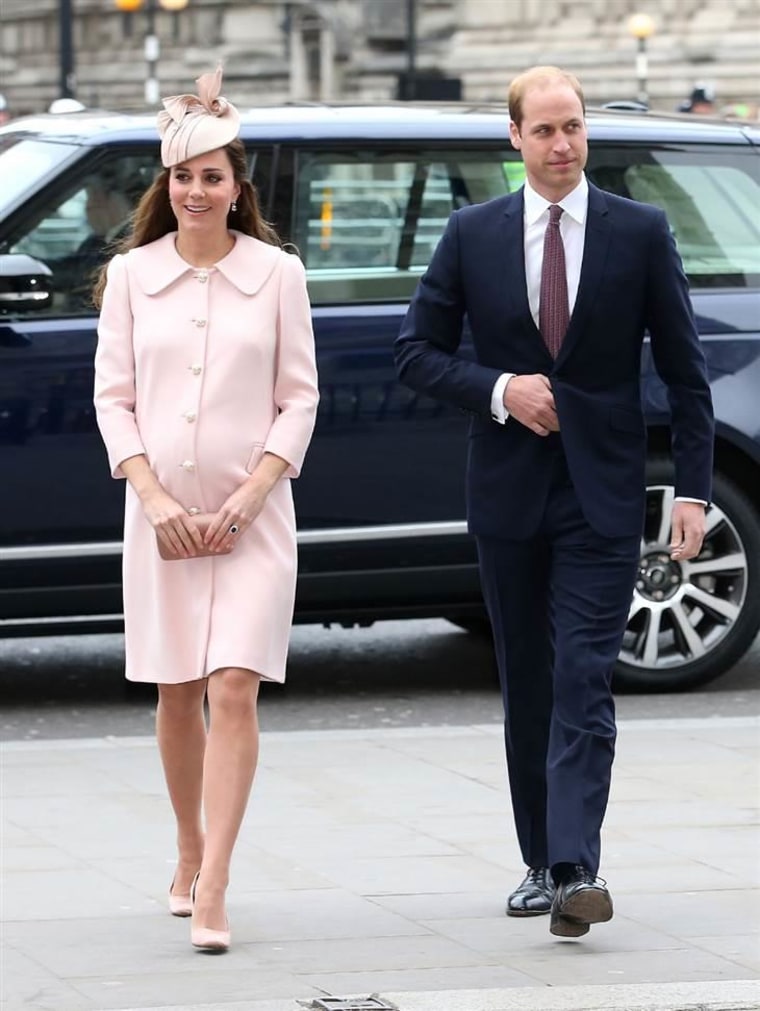 She happily chatted up her in-laws, Prince Charles and his wife, Camilla, the Duchess of Cornwall, while waiting for Queen Elizabeth and Prince Philip to arrive.
Commonwealth Day, observed the first Monday of every March, is a celebration of the 53 nations in the Commonwealth. This year's service was the first one attended by Duchess Kate, and potentially one of her final public engagements ahead of her due date next month.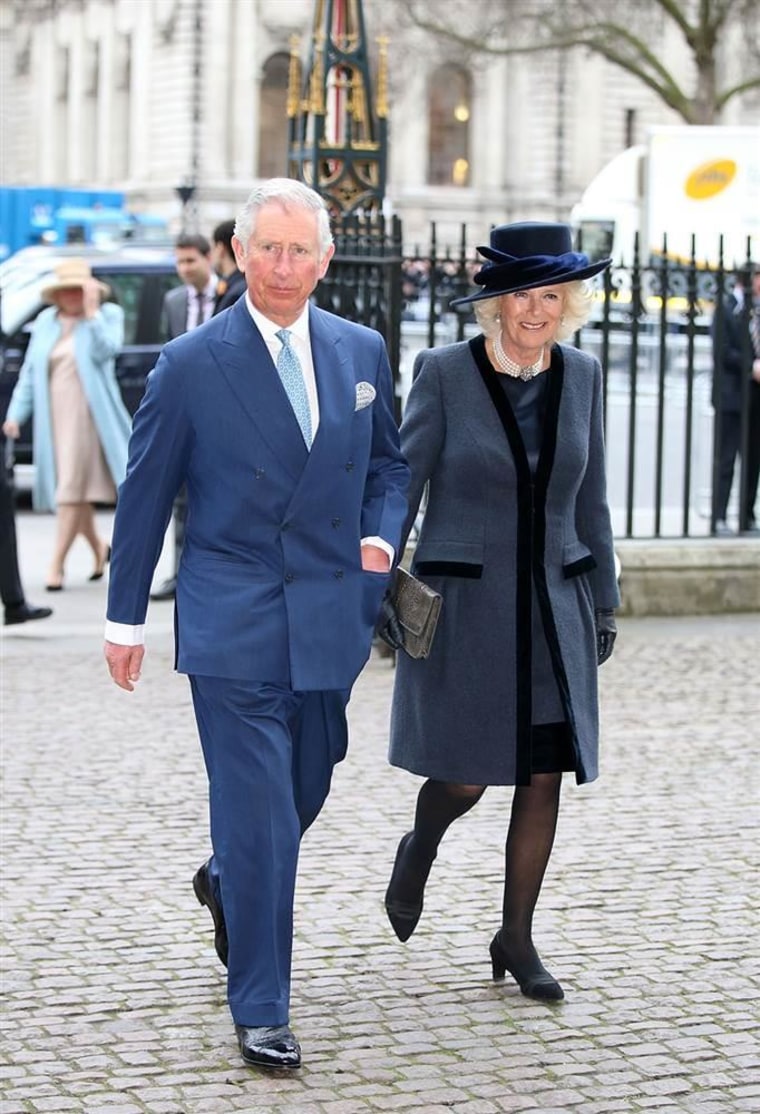 Kate wore a pale pink Alexander McQueen coat, which fashion watchers immediately recognized as a royal recycle — she wore it during one of her last public events while pregnant with her first child in 2013, before she retreated into "maternity leave." Prince George is now 19 months old.
Commonwealth Day is normally marked by an address delivered by Queen Elizabeth. In a multinational broadcast Monday, the monarch noted that all 53 Commonwealth nations are "guardians of a precious flame and it is our duty not only to keep it burning brightly but to keep it replenished for the decades ahead."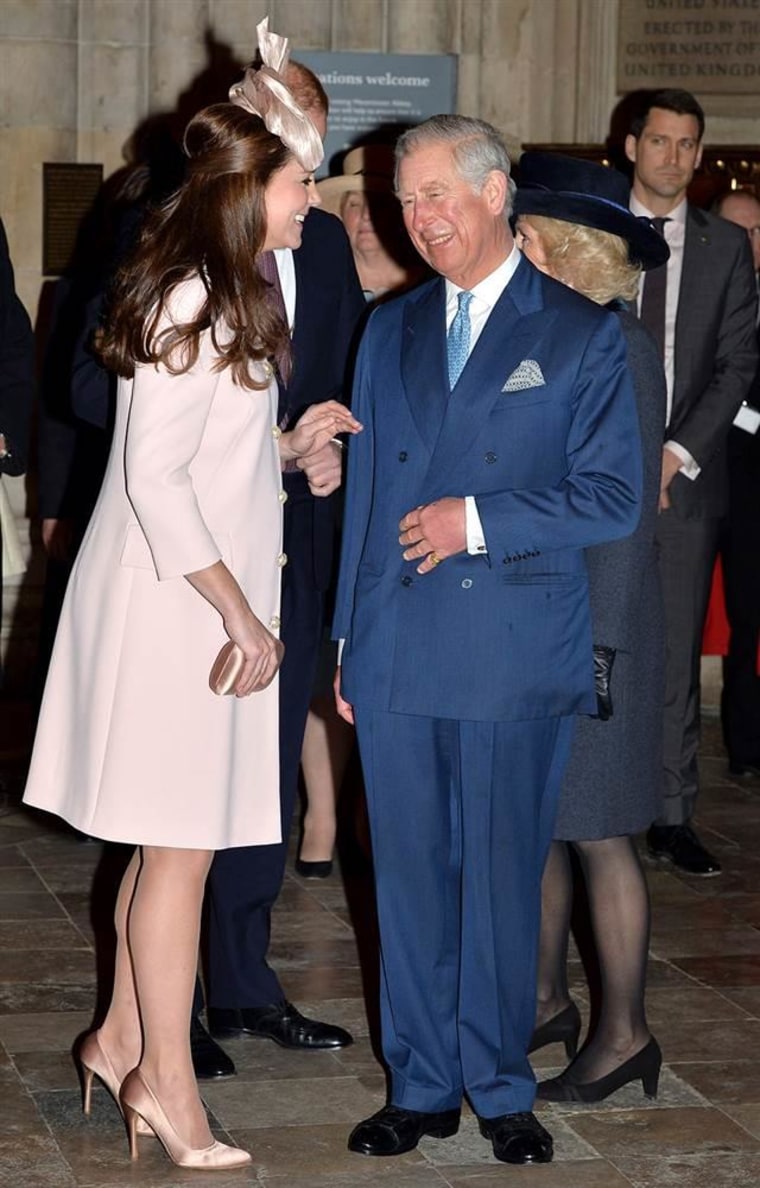 Commonwealth dignitaries and more than 1,000 school children also attended the service.
This article was originally published Mar. 9, 2015 at 2:45 p.m. ET.