Camilla, The Duchess of Cornwall, and Prince Charles know how to look sharp for the cameras!
While visiting the Seppelstfield Winery in Australia Tuesday, Camilla and Charles were looking at a collection of hand-forged knives when Camilla (jokingly) grabbed one of the knives, waving it around for the cameras.
Charles looked taken aback as Camilla reportedly told him to "behave himself."
RELATED: Prince Charles and Camilla's reaction to this rowdy bald eagle is priceless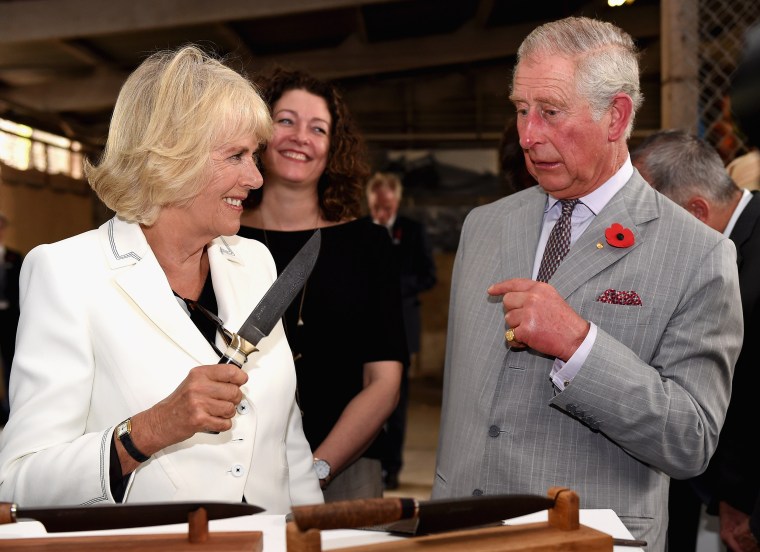 The visit came on the first day of the royal couple's trip to Australia, following the couple's New Zealand tour.
At the winery, Charles and Camilla sampled a tawny port from the years of their birth: 1948 for Charles and 1947 for Camilla.
The couple is set to tour Australia until Nov. 15. On Wednesday, they'll attend an event observing Remembrance Day, tour the National Museum and meet with various politicians.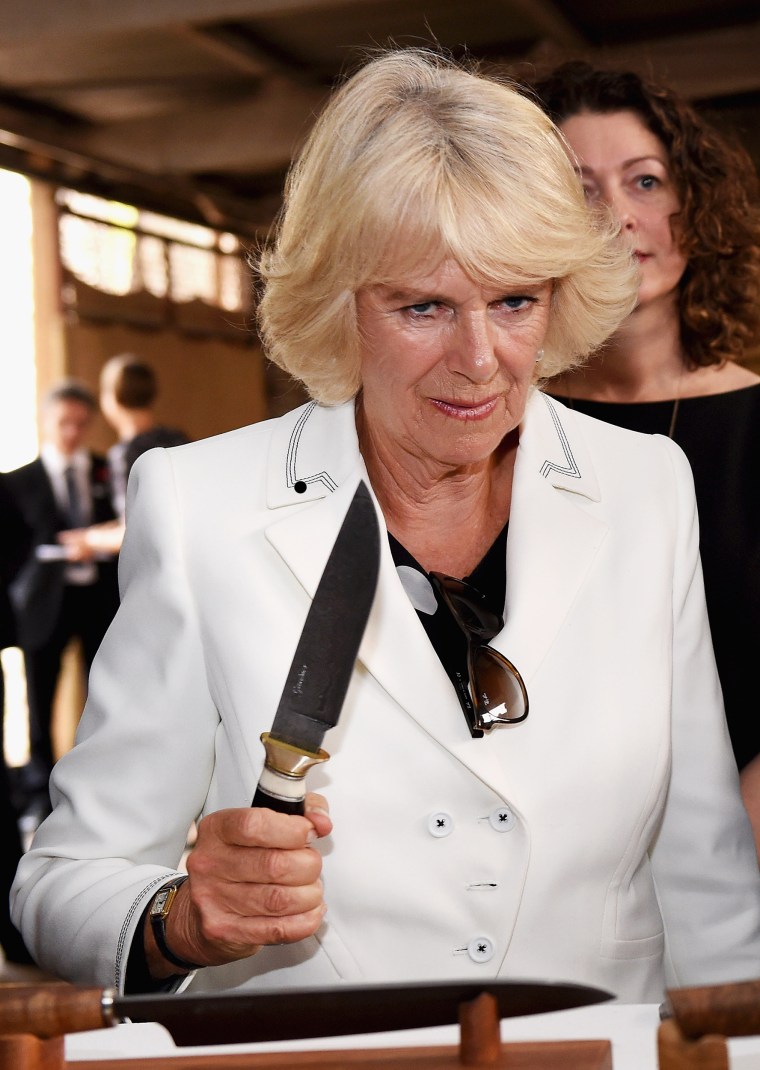 MORE: A look back at Charles and Camilla's sweetest moments on their 10th anniversary