The calendar may say October, but in one Texas town, folks are busy getting ready for Christmas. Volunteers at the First Baptist Church of McKinney need time, after all, to prepare for a special program called the Christmas Journey.
For more than 15 years, the Baptist church has become known for producing a live, interactive presentation depicting the life of Jesus.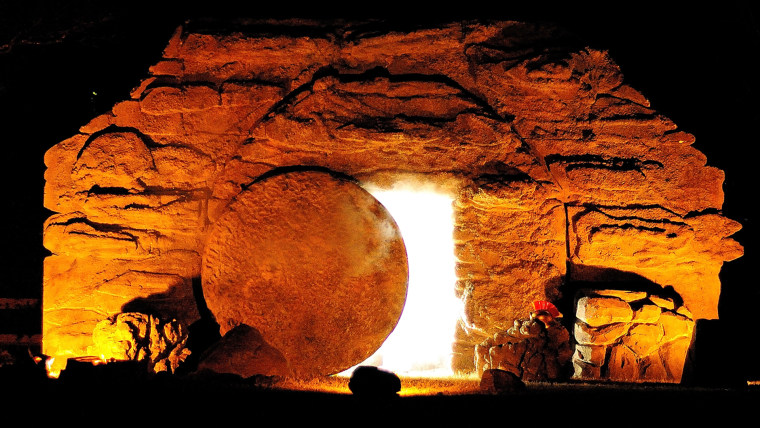 But instead of dressing up and coming to a service to see this 3D nativity scene, people can experience it while sitting in their cars.
Each vehicle that embarks on the drive-thru Journey gets a CD — available in English and Spanish — that narrates the story from Bible scripture.
"Families pack in…some bring a meal, some bring kids in their pajamas…and they don't have to dress or act a certain way to enjoy the event," Dr. Myron Wilson, a First Baptist pastor and program organizer told TODAY.com.
The Christmas Journey started in 1996, when the church wanted a way to engage its members and remind them of the story behind Christmas. The first productions offered only a few scenes of Jesus' life, but the program has now grown to 15 live scenes, and more than 700 participants, including adults, children and animals.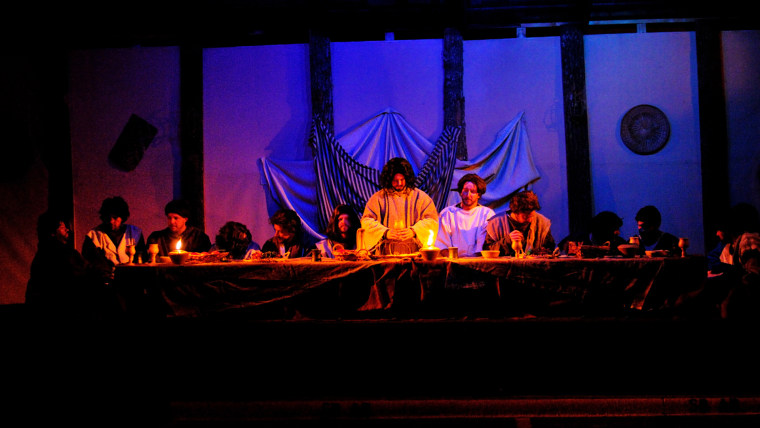 Volunteers are mostly church members, but organizers won't turn any eager participants away. Many have already been spending weekend hours building sets, sewing costumes and setting up the enormous display. Besides helpers behind the scenes, there are scores of "actors" who play roles — including 17 males who will alternate playing Jesus at different ages.
The church works to make the scenes as interactive and authentic as possible, which means onlookers see Roman soldiers in armored dress on horseback and chariots, townspeople trading sheep and chickens at a Bethlehem market, and three wise men riding on real camels.
The last time the church created the Journey was in 2010, when it drew some 10,000 faithful fans — some of whom drove as far as three hours to see the spectacle. Wilson says he expects up to 13,000 people this year.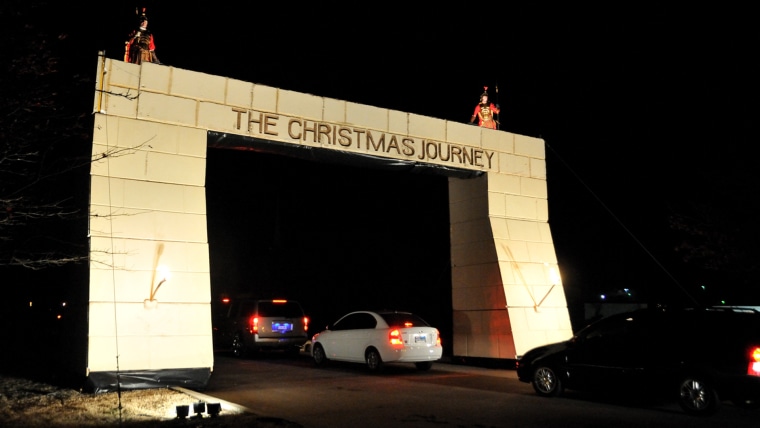 "I love seeing the faces of the kids, the diversity of families that come through, the different cultures. It's great when they see the animals and we know they're having fun and hearing an important message," Wilson says.
The Christmas Journey requires so much time and effort, the church doesn't present it every year. The two-year gap means anticipation is high.
"It gives a neat, dramatic flavor that helps people understand the story," Wilson says.
Christmas Journey runs from December 12-14 between 6 and 9 p.m. Find the church's website here.