Two days after being called the winner of the U.S. Senate race in Alabama, Democrat Doug Jones said Thursday that his Republican opponent, Roy Moore, needs to concede the race because "it's time to move on."
Jones told TODAY's Savannah Guthrie in an exclusive interview that he understands Moore's frustration over their extremely close race, but he feels Moore must accept the results and move forward for the state's constituents.
"I think he'd do well if he'd just go ahead, let's get this behind us, so the people of Alabama can get someone in there and start working for them," he said.
Although Moore was widely expected to win the Senate seat vacated by Jeff Sessions, who went on to become the U.S. Attorney General, Jones secured a victory Tuesday larger than the required 0.5 percent for an automatic recount in Alabama.
Jones said he feels confident the final results will confirm his victory.
"There's no doubt in my mind. We've looked at these numbers," he said, "We feel confident in the outcome of this race."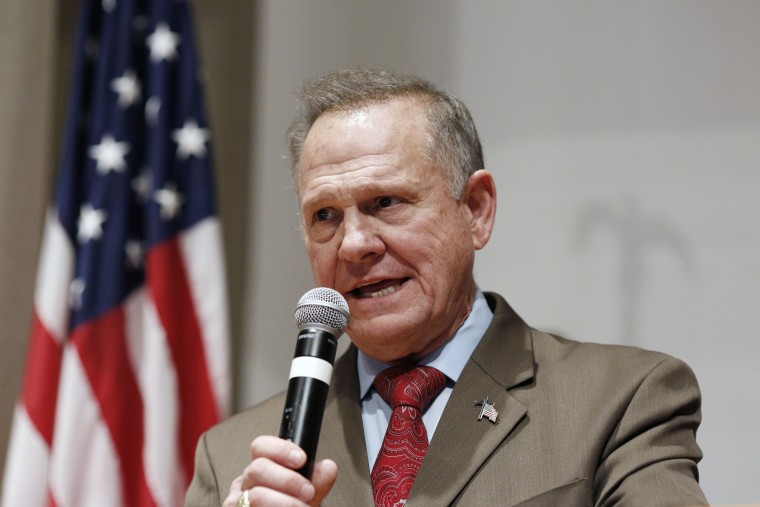 Jones will be the first Democrat in 25 years to hold a U.S. Senate seat for his state, but he has no concerns about being able to work with Alabama's other senator, Republican Richard Shelby, or the Republican-controlled Congress. Jones also said he's open to working with President Trump.
"If the president has things on his agenda that I think are good for the people of Alabama, then I'm absolutely going to work there with him," he said.
Jones did not offer an opinion on whether Republicans should wait until he is confirmed into office next month before taking a vote on a massive tax reform bill being opposed to by Senate Democrats.
"I want to make sure it's done right so let's just see how it plays out," he said.