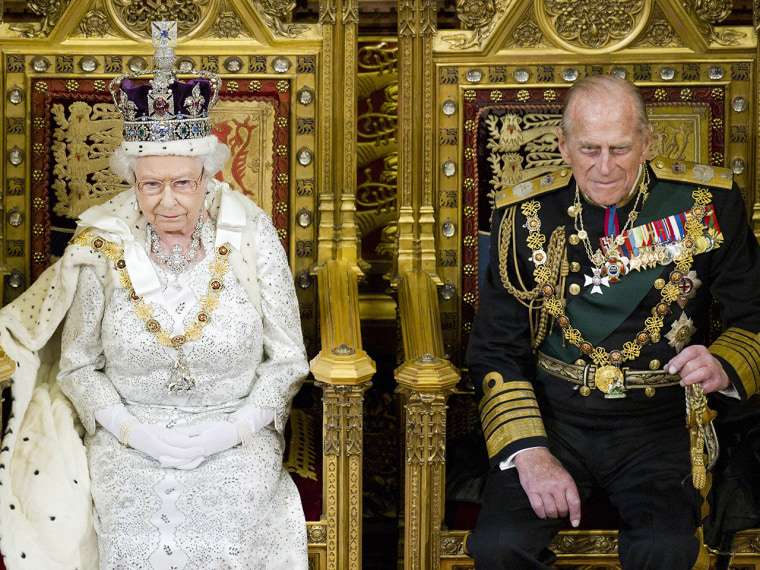 Very few institutions in the world offer a job with the kind of lifetime tenure promised by the British monarchy.
But when Buckingham Palace recently announced Queen Elizabeth would sit out a major upcoming meeting of nations and have Prince Charles go in her place, some wondered whether the prince's awkwardly long wait as heir to the throne might end sooner than anticipated.
"Queen Elizabeth could abdicate, but that is certainly not the tradition or expectation about her," said British monarch expert Arianne Chernock.
In other words, do not expect Britain's royal majesty to go Dutch.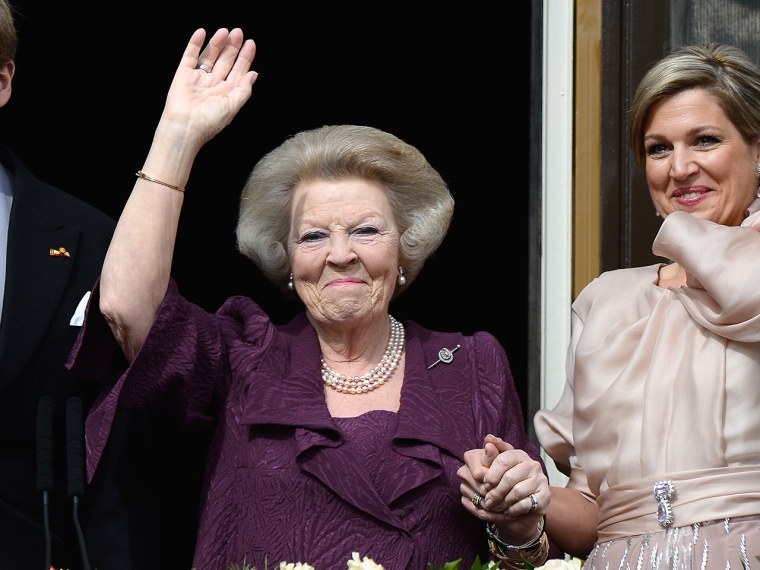 When Queen Beatrix of the Netherlands formally handed over the throne to her son several weeks ago, the 76-year-old queen was following standard Dutch practice. Beatrix's mother, Queen Juliana, abdicated the throne at age 70, and her grandmother, Queen Wilhelmina, passed the torch when she was 68.
Royals don their finest for inauguration of Dutch king
In Britain, custom veers in the opposite direction even though there are no written rules preventing Queen Elizabeth from abdicating the throne and passing it to her son. Instead, she has stayed put because of her own family's tradition. Her father, King George VI, ruled until his death, as did her grandfather and those before him.
The only wrinkle in that succession line was the scandal seen by historians as perhaps the biggest reason why Elizabeth is unlikely to step down before her death: The abdication of her uncle, Edward VIII, who abandoned the throne to marry a twice-divorced American.
Elizabeth was 10 at the time. The experience of her father unexpectedly becoming monarch had a lasting impact on her life and shaped her views about the monarchy.
"When she became queen back in 1952, she made this promise to the British people that she would devote her entire life to advance the happiness and prosperity of her people," said Chernock, a modern British history professor at Boston University. "She takes her lifetime commitment very seriously."
At 87, Elizabeth is the oldest living monarch in British history, although she isn't the longest-reigning one. That honor goes to Queen Victoria, whose 63 years and seven months on the throne would be surpassed by Elizabeth in September 2015.
The closest analogy many people can identify with the "monarch for life" concept is the Catholic papacy. But even Pope Emeritus Benedict XVI, who is a year younger than Elizabeth, broke with centuries-old tradition when he resigned earlier this year because of his ailing health.
In the United States, the Supreme Court system also offers life tenure to its appointed justices, but many have chosen to leave the high court before their death. The oldest U.S. Supreme Court justices on the bench today are Antonin Scalia, 77, and Anthony Kennedy, 76, and some legal scholars believe either one could be the next likely to retire. Both men are about a decade younger than the queen.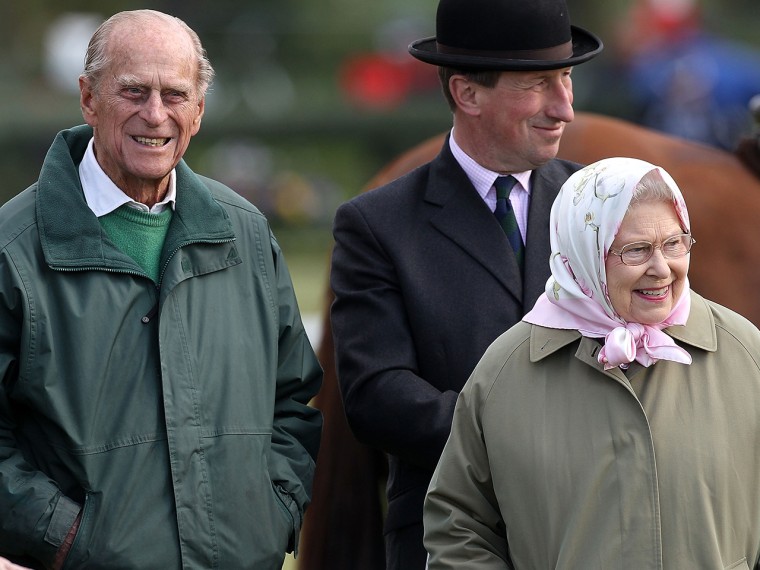 So what does this mean for the 64-year-old Prince Charles? Sandwiched between a popular mother and an even more popular son and daughter-in-law, the Duke and Duchess of Cambridge, Charles essentially must bide his time until his mother passes away, knowing his grandmother, the Queen Mum, lived to a grand age of 101.
"No matter what kind of reign Charles has, it's going to be very different than his mother's," Chernock said. "We have to remember, Elizabeth came to the throne at an incredibly young age. She was only 25 and in part, the British attachment to Queen Elizabeth is connected to the length of her reign."
A large generation grew up with Elizabeth, Chernock notes. They remember her guiding them through World War II, and as a mother with young children and at various other stages of life. The same pattern happened for the popular Queen Victoria.
Overcoming a low point that occurred following the death of Princess Diana, Elizabeth has enjoyed a huge resurgence in popularity. Last year, Great Britain marked her 60th year as monarch with a massive Diamond Jubilee celebration.
TODAY video: Crowds gather to celebrate queen's jubilee
Her appearance in a video sequence that appeared to have her parachuting out of a helicopter in a James Bond skit for the opening ceremony of the Summer Olympics also left a lasting impression.
"Americans have a somewhat fuzzy understanding of not just the British monarchy but the British constitutional government structure more generally, so I think we may be skeptical and question why, given this incredibly popular grandson and granddaughter, why Elizabeth is not ceding her power," Chernock said.
"Within Britain, I think it makes complete sense."