Beaming alongside her U.S. gymnastics teammates with a gold medal draped around her neck at the 1996 Olympics, Dominique Moceanu had reached the pinnacle of the sport at only 14 years old.
After becoming the youngest U.S. gymnast in history to win Olympic gold, the "Magnificent Seven" member faced a daunting task. Where do you go after you've peaked at just 14?
"I think the post-Olympic life is one of the hardest transitions for any elite athlete to go through,'' Moceanu, 34, told Natalie Morales on TODAY Tuesday. "You have to go through soul-searching. You have to find yourself. You have to learn to think for yourself."
RELATED: 'Magnificent Seven' gymnasts reunite, revisit Olympic triumph 20 years later
Moceanu lived a regimented life then, training 40 hours a week while most of her peers were going through freshman year of high school.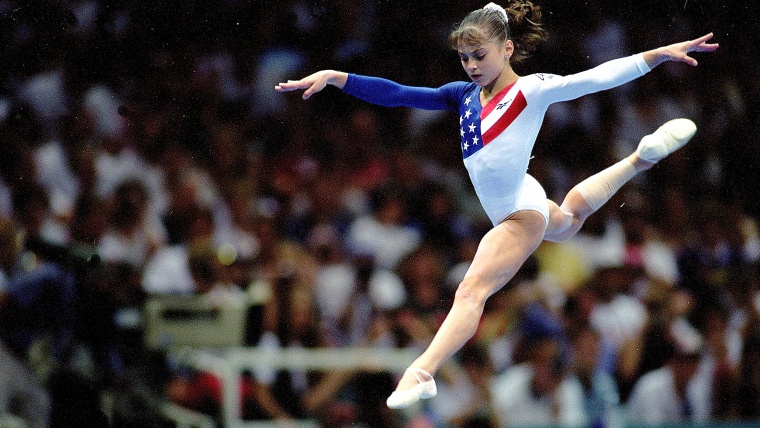 "Believe it or not, when you're trained to be told what to eat, told what to do, all these years, you have to start learning to think for yourself,'' she said.
"And answer for yourself and remove yourself sometimes from the sport to find that just a little bit. For me, that's what I had to do."
RELATED: US women's gymnastics team primed 'to go to Rio and just dominate'
Moceanu endured a turbulent time after the glory of 1996. At 17, she sued for emancipation from her parents after claiming they squandered her financial earnings in the wake of the Olympics.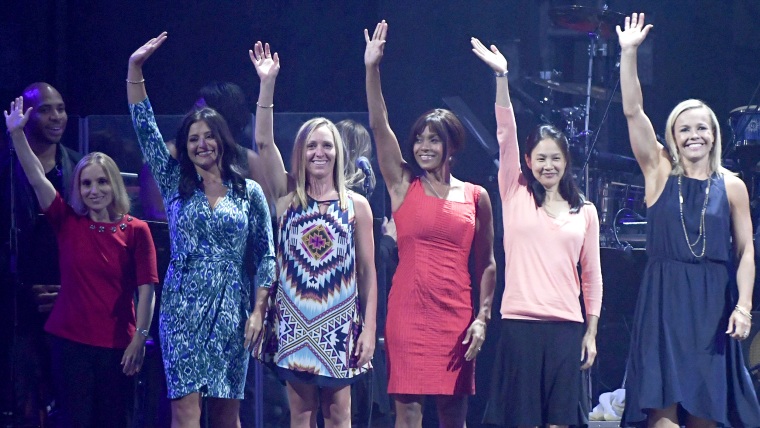 She also received a temporary order of protection against her father, whom she accused of stalking and harassing her after she was legally emancipated.
She chronicled these painful events in a 2012 best-selling memoir, "Off Balance."
RELATED: Gabby Douglas and Simone Biles shine on the new cover of Teen Vogue
After retiring from gymnastics in 2000, Moceanu spent time working as a coach and a motivational speaker. An attempted comeback in 2005 was derailed by injuries.
In 2006, she married Michael Canales, a former Ohio State gymnast, and they have two children, Carmen, 8, and Vincent, 7 — both aspiring gymnasts themselves.
"When the pinnacle has been at 14, I mean, goodness, there's all sorts of life ahead,'' she said.
"And there's so much out there that I hadn't had time to explore. So I think that transition is not talked about often enough for elite athletes, because it's a really, really hard one."
Twenty years after being part of the historic team that signaled the rise of the U.S. as an international gymnastics power, Moceanu said she still cherishes the group's golden moment.
"Even at 14, although I was a small child, I had the understanding of the magnificent moment that we had accomplished," she said.
"And I knew when we walked into that Georgia Dome with 33,000 people (cheering) for only U.S.A., that we were part of something magnificent and truly a big part of history."
Follow TODAY writer Scott Stump on Twitter