A dermatologist has been indicted by a California grand jury for allegedly trying to poison her husband last year by repeatedly putting liquid drain cleaner into his morning tea.
Authorities say the suspicious husband of Dr. Yue "Emily" Yu, 45, caught his wife after setting up hidden cameras in their kitchen when he started feeling ill.
A jury in Orange County indicted Yu on April 5 of three felony counts of poisoning and one felony count of domestic battery with corporal injury. She faces a maximum of eight years and eight months in prison if convicted on all counts.
Yu, who has denied all allegations, was arrested in August 2022 and released from custody after posting a $30,000 bond. Her attorney said she plans to plead not guilty at an arraignment on April 18.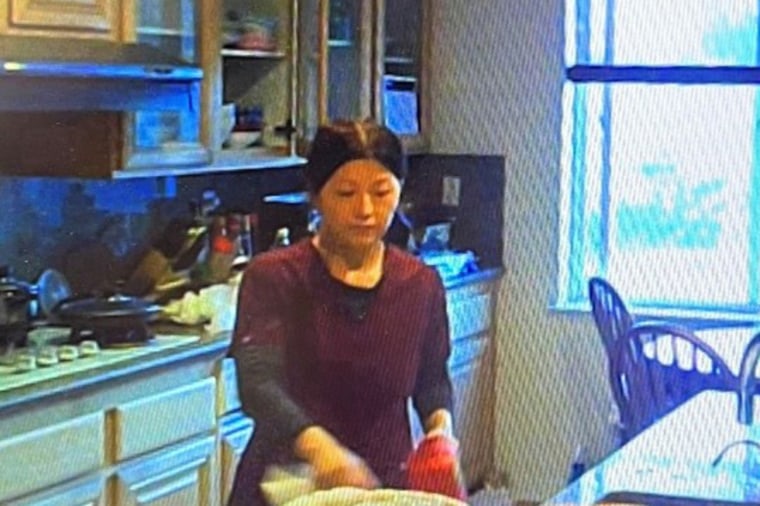 Orange County District Attorney Todd Spitzer said in a statement that Yu "capitalized on her husband's daily rituals to torment her husband by systematically plying his tea with a Drano-like substance intending to cause him pain and suffering,"
Yu's husband, Dr. Jack Chen, 53, alleges that in April 2022 he started to notice a strange chemical taste in his morning lemon tea. His lawyer said Chen soon began suffering from esophagitis, stomach ulcers and gastritis.
Chen then installed hidden cameras in the kitchen and says that on three occasions in July 2022, he captured his wife pouring a substance out of a bottle of liquid drain cleaner into his tea.
Prosecutors released screen grabs from the hidden camera allegedly showing Yu pouring a bottle of liquid cleaner into a teacup.
Chen filed a restraining order against Yu in August 2022 and also filed for divorce on the same day, his attorney said last year.
"The video shows me taking a sip of my lemonade and Emily taking the Drano under the sink and removing the covering to pour the Drano and then replacing the cellophane," Chen said in the restraining order.
Chen also collected samples of the tea and turned them over to the Irvine Police Department, according to prosecutors. The samples were turned over to the FBI, and testing confirmed the substance was consistent with liquid drain cleaner.
"I don't think she was trying to kill him. I think she wanted him to suffer," Chen's attorney, Steve Hittelman, told NBC News correspondent Erin McLaughlin on TODAY on April 7.
The alleged poisoning is part of a pattern of ongoing abuse, according to Hittelman.
"The evidence is going to show that she was a long-term perpetrator of domestic violence (and) was physically, verbally and emotionally abusive toward Dr. Chen and his children," he said.
Yu's attorney contends that the liquid drain cleaner was being used to combat an ant problem in the house. The couple, who have children ages 8 and 9, are also in the midst of a pending divorce.
"Dr. Chen basically engineered these events in order to take an unfair advantage of Dr. Yu in family court," Yu's attorney, Scott Simmons, said on TODAY.
Yu is also now required to self-report to the Medical Board of California, which will determine if she will be allowed to continue to practice medicine, according to the indictment.