When Scott Jones says his wife is a perfect match for him, he really means it.
The newlyweds aren't just linked romantically, they're linked medically: Tina Jones donated her kidney to her new husband.
"I've always loved him," Tina said. "I wanted to do whatever it took."
Their love story actually began two decades ago, when they met at Highland High School in Salt Lake City, Utah. He bit into a tomato that squirted on her dress, she laughed; they both were smitten. They dated for three years, then split up and eventually fell out of touch. They married other people, and both settled down and had families.
But by November 2009, both were divorced. Scott found Tina on Facebook and sent her a message. Soon after they met in person, and the old flame rekindled.
"It was so good to see her, just to see that trademark smile," Scott told TODAY.
But a shadow hung over them: Scott's illness. When he was 20, he had been diagnosed with lupus, a chronic autoimmune disorder that can damage the skin, kidneys and other organs. "I went from being what I thought was Mr. Healthy to the next day being bedridden. What a shock," he said.
By the time he reunited with Tina, both his kidneys were failing. Seven different people had offered to donate a kidney to Scott, but none were a match. In kidney transplants, potential  donors are checked for compatibility of blood type and tissue.
Without hesitation, Tina said she wanted to be tested.
When he had first told her about his condition, Scott never expected Tina to make such an extraordinary gift.
"When I contacted her, I really just wanted my best friend back," Scott told TODAY's Ann Curry. "She took over from there... More than anything it was just great to have her back in my life. "
Tina contacted the transplant center on her own and doctors soon gave them the incredible news: She was a match.
"I knew I was going to be a match, from deep inside me," Tina said. "I never doubted myself."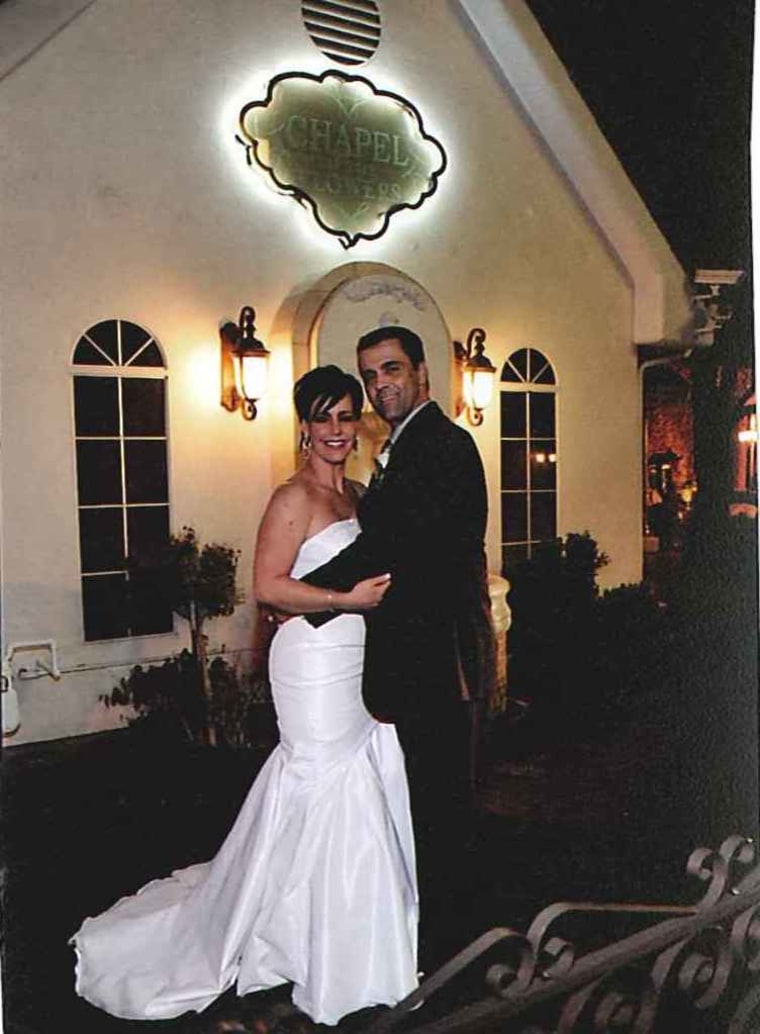 Last June, one of Tina's kidneys was transplanted into Scott. The transplant was a success. After decades of illness and disappointment, Scott no longer felt as if he were waiting to die.
"I didn't know how to feel. I had been sick for 25 years," he said. "She kept giving me a hard time, trying to get me to walk around."
They soon realized soon their high school love had never faded, so this October they made it official -- they were married.
"I may have given him something physical to save his life, but he saved me mentally and emotionally," Tina said.
Now, two decades after they first fell in love, they're enjoying every moment together.
"I feel like we have Valentine's every day at our house," Tina said.