One little boy's Disneyland dream came true when Pluto, Minnie and Mickey communicated with him through sign language — a moment that 3-year-old Phoenix Fox's family won't soon forget.
The video of the heartwarming exchange is making the rounds on social media after Olive Crest, the adoption agency that facilitated the Fox family's adoption of Phoenix, who is mostly deaf, posted it to their Facebook page.
Phoenix's mom, Chantel Fox, recorded the exchange in the so-called "happiest place on earth" when she realized what a rare moment it was for her adoptive son.
"We were so surprised," Fox told TODAY. "Normally he's so unimpressed with others."
With the help of a translator, the Disney characters were able to sign "It's nice to meet you" and "I love you," she said. They had not been briefed on signing beforehand, but they picked it up quickly, following the hand gestures the boy's translator made.
Phoenix even hugged Minnie, surprising some of the Olive Crest staff, who were with the family at Disneyland.
"He has never been affectionate with strangers," Katie Takeshita, the Fox family's case manager and adoption social worker at Olive Crest, told TODAY in an email. "He is very attached to his parents and prefers to be with them at almost all times, but it is clear that he felt connected and accepted by the characters when they communicate with him in the way that he communicates."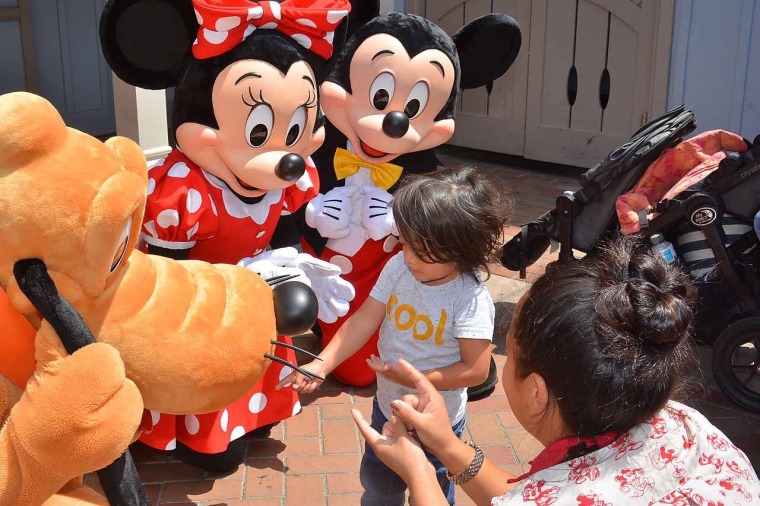 She added that she can't stop watching the video because it shows just how much Phoenix has been able to overcome his challenges. He was born with a craniofacial syndrome, meaning the bones in his head and face fused together during development, resulting in complications such as hearing loss.
Fox, 37, and her husband Sean Fox, 43, were no strangers to the process of adopting when they brought Phoenix into their family. His two older brothers, Colton, 9, and Ty, 8, were also adopted. The family is also in the process of adopting another child through Olive Crest, a 4-year-old girl named Mia.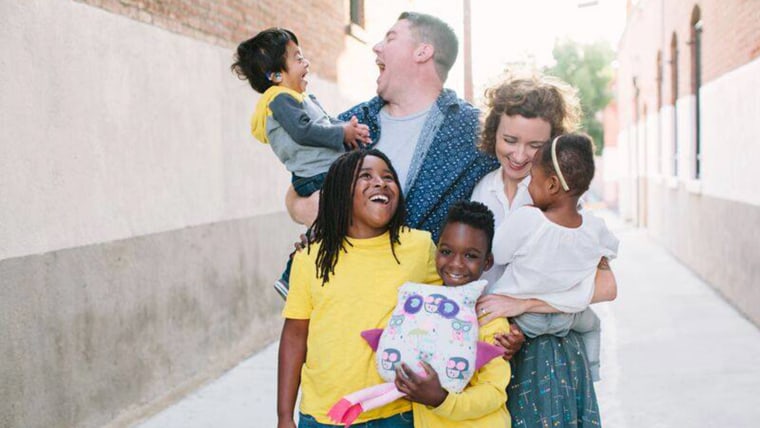 So when Olive Crest knew Phoenix needed a home, they put in a call to the Fox family in Chino, California.
"He just felt like ours," Fox said. "So we said yes."
Olive Crest, which helps children who have been abused or abandoned, organized the outing to Disneyland. Heidi Riehl, director of marketing and public relations at the organization, described the day as a "family reunion" for all of the foster and adoptive families in the Southern California area that Olive Crest has worked with, so the children can visit with the staff and case workers who set them up with their new families.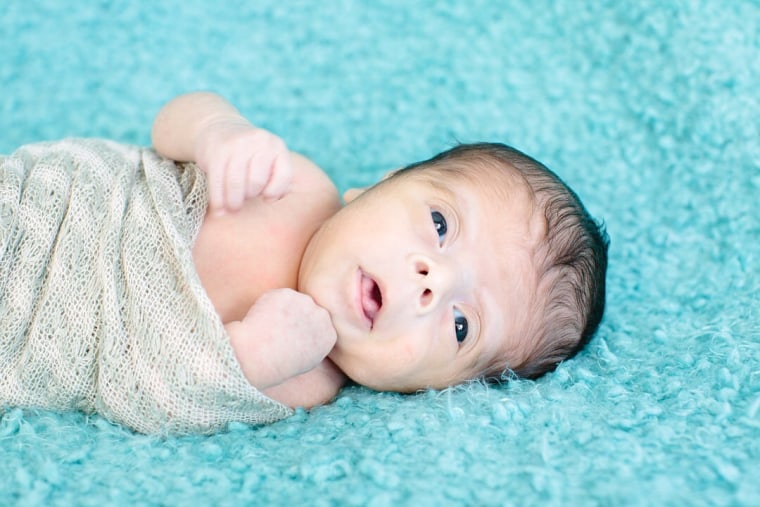 The Disneyland trip was held on May 13, to commemorate National Foster Care Month.
Fox, a stay-at-home mother, and her husband, who works in marketing, adopted Phoenix in January 2015. She said the entire family is starting to learn sign language so they can communicate with the boy. But not everyone knows how to sign — an issue that came up on Phoenix's last trip to Disneyland. He'd gone with a family friend and her daughter and was spooked by the "Star Wars" attraction, but was unable to communicate that to anyone, Fox said.
"He loves 'Star Wars' but evidently it was too scary for him in real life," she explained. "By the time Eva (the family friend) realized he was signing that he was scared, he'd already seen enough to leave a pretty lasting impression, which is why we thought we needed to convince him they were friends."
When Phoenix returned home, all he kept signing was "'Star Wars' … scared," she said.
Fox was determined to make sure the boy had a better experience this time around. She got in touch with a sign language translator for Disneyland through Facebook, who joined them on the trip.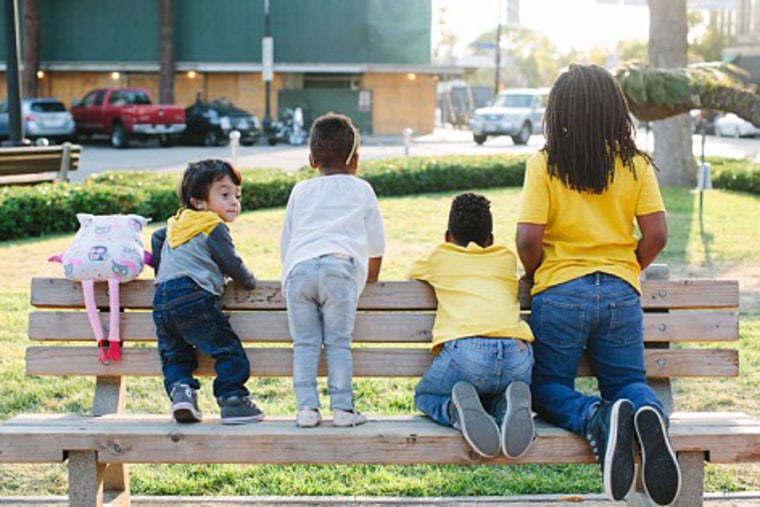 "We've had many special moments like this happen before on those trips to Disneyland, but this one might take the cake," Riehl said. "We hope to send the message that with a little love and 'magic', you can truly make a child's dream come true and provide them a bright memory that can last a lifetime."
Fox added that Phoenix also got to meet some Star Wars characters again on the recent trip, and now he knows they're his friends.
More than anything, Fox hopes that experiences like the ones Phoenix had happen more often.
"I'm hoping it becomes normal — that special kids are included all the time," she told TODAY.