It was a huge night in the Bronx Thursday when baseball great Derek Jeter played his final game at Yankee Stadium. People around the world used social media to honor the 14-time All-Star throughout the night.
WATCH: Jorge Posada offers Derek Jeter some advice
His young nephew, Jalen, had the chance to honor from the stands. And his adorable hat tip after the legend's final at bat caught on!
Eight Derek Jeter-related hashtags trended on Twitter, but #RE2PECT was by far the cutest to follow.
Other fans like LeBron James and Hugh Jackman also paid tribute to the famous shortstop.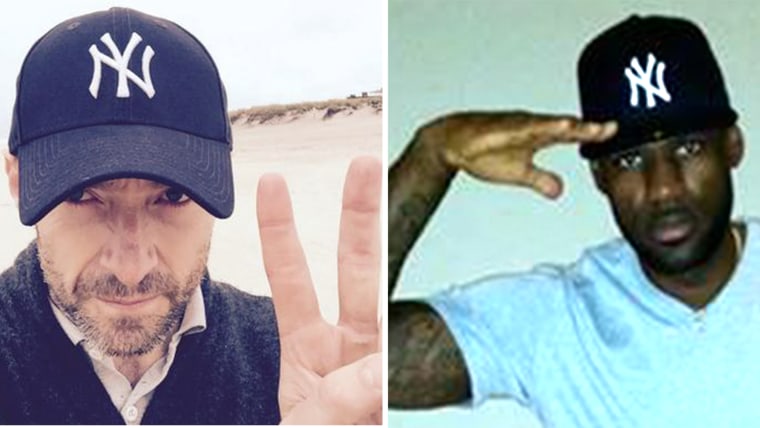 "I was a 12-year-old school boy (watching the game)," Carson Daly said. "I had the chills!"

One of Jeter's biggest fans is Matt Lauer, who needed a box of tissues when he watched the final moments of the game. 
"I just sat in my bed crying watching this happen," he told Hoda, Al and Natalie. "It was unbelievable!"
Follow TODAY digital dude Kyle Michael Miller on Twitter.