A Utah sheriff's deputy is being called a hero after smashing his way into a frozen pond to save an 8-year-old boy trapped under the ice on Christmas Day. The child fell into the water after chasing his dog.
"I knew exactly what I was getting into when I went into the water," Washington County Sheriff's Sgt. Aaron Thompson said during a news conference Tuesday. "I knew that time was of the essence. I had a very short window to get that child out."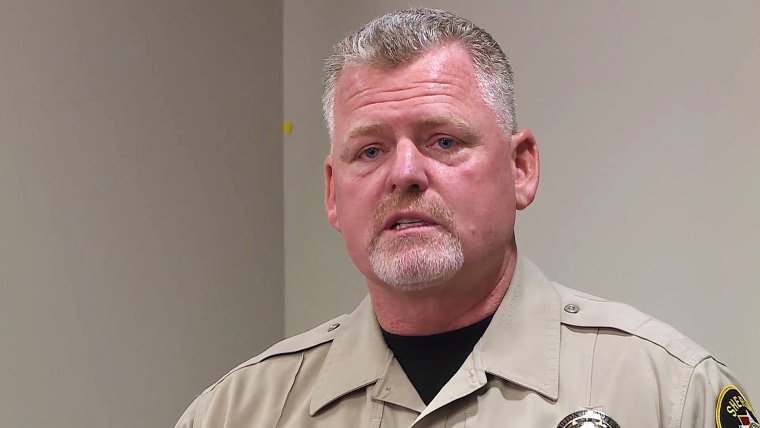 The first 911 call came at about 5:30 p.m. on Monday: A boy was drowning near New Harmony, Utah, and help was needed immediately, KSTU-FOX 13 reported.
Thompson was the first to arrive on the scene. A woman told him where she last saw the boy's hand appear in the water, so that's where he focused his search, according to the Associated Press.
Thompson went out a few feet onto the ice and then punched the surface to try to break through.
"As the ice got thicker, I couldn't break it with my arms and my fists anymore, so I had to jump up on top of the ice, putting my weight on it, and then pound on it to get it to break," he told reporters.
Minutes later, with his body submerged in the frigid water, Thompson began to search. He couldn't touch the bottom of the pond, but he felt the reeds with his feet. Thompson, who was once on the dive team, knew how much time he had and how to do search patterns, he said. He figured that if he moved his arms and feet, he'd eventually bump into the boy.
"I was getting desperate," he told reporters. "I was actually calling out to him."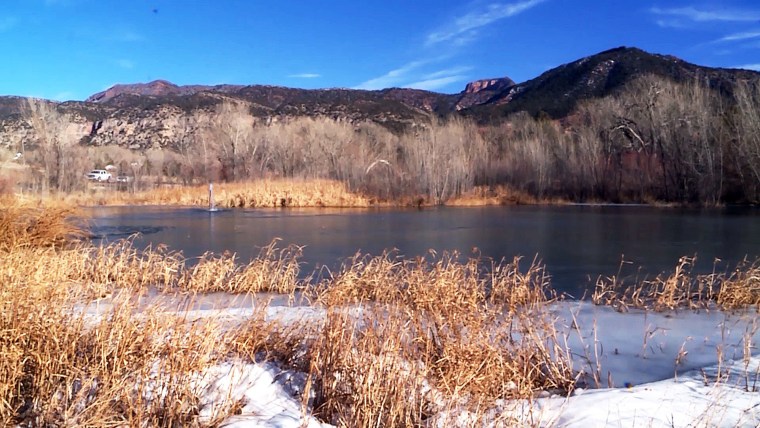 When he finally found the boy, Thompson pulled his head up above the water and made it back to shore, where an ambulance was waiting. Both were rushed to the hospital.
"We're very proud of his actions," Lt. David Crouse, a spokesman for the Washington County Sheriff's Office, told TODAY. "The thing about that is it was a very personal choice so I think that he is a hero. We would never ask that of our deputies, but we're proud to say he did it."
It was estimated the boy was trapped in the 37-degree water for about 30 minutes, The Spectrum, a local newspaper, reported. His name and condition have not been released.
Crouse could only say the boy was alive on Wednesday at Primary Children's Hospital in Salt Lake City. Other children have been revived after being submerged for a long time in very cold water.
Thompson described himself as "not in good shape" after the ordeal. He was treated for symptoms of hypothermia, plus cuts and bruises.
He was back to work Wednesday on light duty, Crouse said. He's expected to be medically cleared for full duty on Monday.
Thompson was relieved he could rescue the boy, but bristled at being called a hero.
"If there was heroes that night, it's us, it's not me, I was just the one that went in the water," Thompson said.
Sheriff Cory Pulsipher told The Spectrum, "He hates having the spotlight on him, but he's a hero."