After New England Patriots quarterback Tom Brady received a stiff penalty on Monday for his role in Deflate-Gate, NBC's Bob Costas believes some of it was self-inflicted.
"I think (Brady) mishandled it with the league, and he also mishandled it in the court of public opinion,'' Costas told Matt Lauer and Savannah Guthrie on TODAY Tuesday.
"Think back, he just said this: 'Look, we all look for an edge. I like the football at the lowest possible end (of air pressure) that's allowable. I communicated that to the equipment guys. If they went a bit overboard, I'm sorry. My bad, see you later,''' Costas explained.
WATCH: Brady's teammates, other NFL stars weigh in on suspension
On Monday, the NFL suspended Brady for four games and also took away the Patriots' first-round draft pick in 2017 and a fourth-round pick in 2017, while also fining the team $1 million. In its ruling, the NFL noted that Brady's suspension was for "conduct detrimental to the integrity of the NFL" and for "failure to cooperate in the subsequent investigation."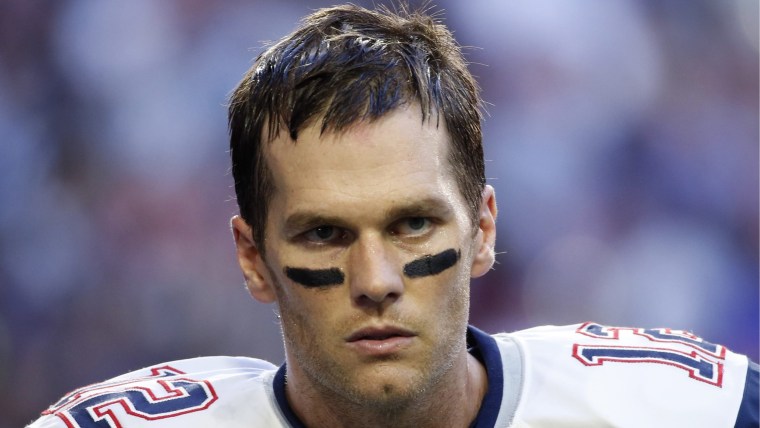 Brady's agent, Don Yee, immediately came to his defense, issuing a statement calling the discipline "ridiculous" and saying there was "no fairness" by attorney Ted Wells, who was hired by the NFL to investigate the incident. He said Brady will be appealing the suspension, adding that Brady cooperated with the investigation.
More from Costas:
On the impact to Brady's reputation: "It tarnishes it a little bit,'' Costas said. "He's still a first-ballot Hall of Famer, (and) would've done pretty much what he did with inflated or deflated footballs. This is not Barry Bonds using steroids."
On whether it taints New England's Super Bowl win: "I think it's in the minds of many. Officially there won't be (an asterisk next to the title). They didn't need it. This is what's so stupid about it. They didn't need it. When they adjusted the footballs in the second half against Indy, the team that blew the whistle, they outscored them I think 28-0 in the second half. These are self-inflicted wounds."