Erick Fix and Lauren Ruff work in the entertainment industry, but they never expected their viral moment would come from a remarkable photo taken at their wedding just last week. The photo, snapped by photographer Ian Christmann during the dinner portion of their New Jersey wedding, shows nine or so deer calmly grazing behind the couple, and has taken Reddit and Facebook by storm.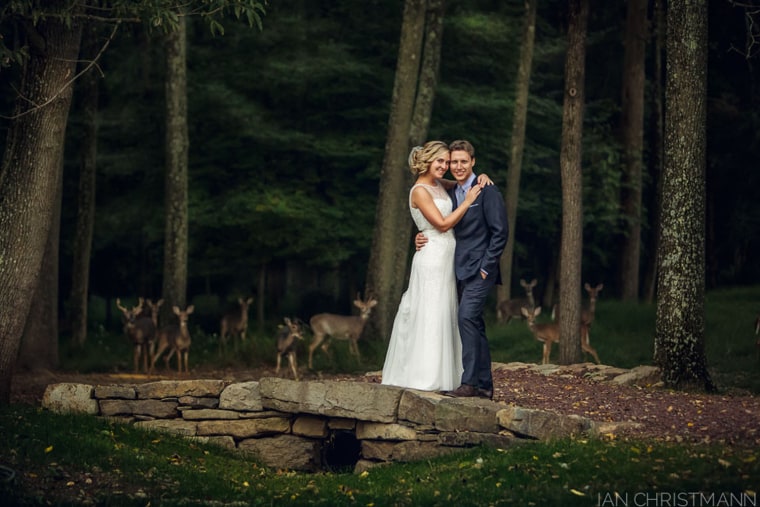 The newlyweds have been blown away by all the attention.
"We're very used to trying to get buzz around projects," Erick, 29, told TODAY.com. "Of course this is the thing that goes viral!"
"It's so funny! I can't even believe it," Lauren, also 29, told TODAY.com of their internet fame. "It really is an incredible shot. When we saw it, we said, 'we really have to frame that.'"
The image, however, wasn't really a surprise. The wedding was held on an estate belonging to close friends of Erick and Lauren, and deer are often seen around the grounds. Erick explained that ducks living in a nearby pond are domesticated and fed, but because the deer often steal the duck's food, the deer are fed as well. So when it came time for their feeding, Christmann seized the opportunity to capture the incredible shot seen 'round the web.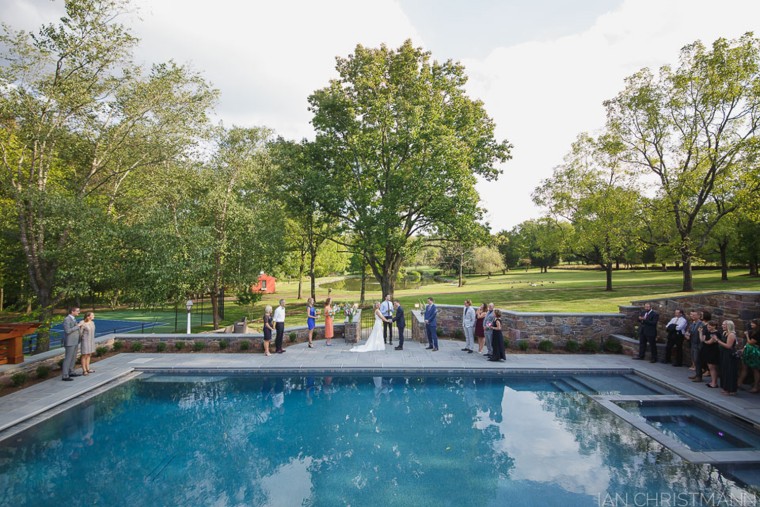 Erick and Lauren are no strangers to setting up the perfect shot. Erick is a film director and one of the founders of Brooklyn-based production company Robotic Raptor and Lauren is an actress who's worked on film and stage and is currently working on a pilot for a webseries.
Naturally they met on set, when Erick was directing a friend's short film four years ago and Lauren was called in last minute when they needed an actress. They started dating, fell in love and even started collaborating on projects.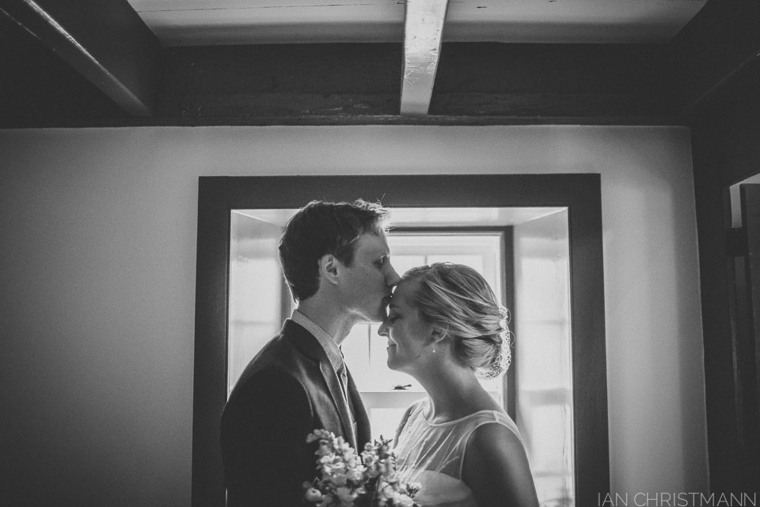 Three years later, Lauren was working at an acting school in Connecticut and dealing with crazy stage mothers, which led her to pen a short film called "Callie Wants a Solo." In the film, the theater teacher (played by Lauren) escapes for the weekend with a friend and ends up ruining the friend's boyfriend's surprise engagement. And he ends up mistaking Lauren's character for his girlfriend, and proposing to her while her back is to him.
Erick, who was directing the film, realized the engagement storyline was the perfect chance for him to do it himself.
"We drove up to Cape Cod where we were shooting, and it was funny from my perspective because i knew she had no idea," Erick recalled. "And I was sitting there directing a guy how to not be nervous when proposing to his girlfriend, while I was going through the same thing."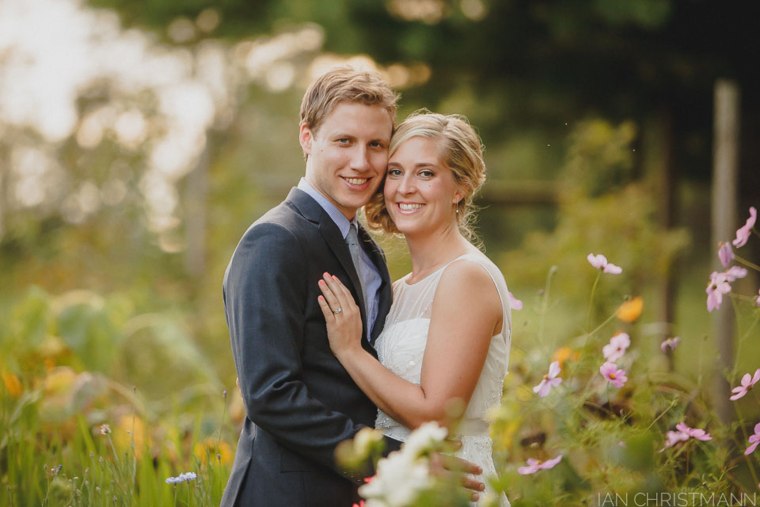 After an unusual number of takes, Erick finally jumped in where the actor was supposed to be, and when Lauren turned around he was down on one knee. "I turned around, saw the ring, and thought "that's not the $10 ring I bought in the drugstore!" Lauren said. "I just kept saying 'are you serious?'" After the shock wore off, she said yes.
Lauren never really pictured her wedding a certain way, but the Oregon native knew she wanted to be married outdoors somewhere that felt like the Northwest. The couple often go to their friend's estate in New Jersey to write and unwind, and when the friends offered it for their wedding, they couldn't refuse.
"It was really special because we made sure everything we put into it was what we wanted, not just based on some tradition," Erick said.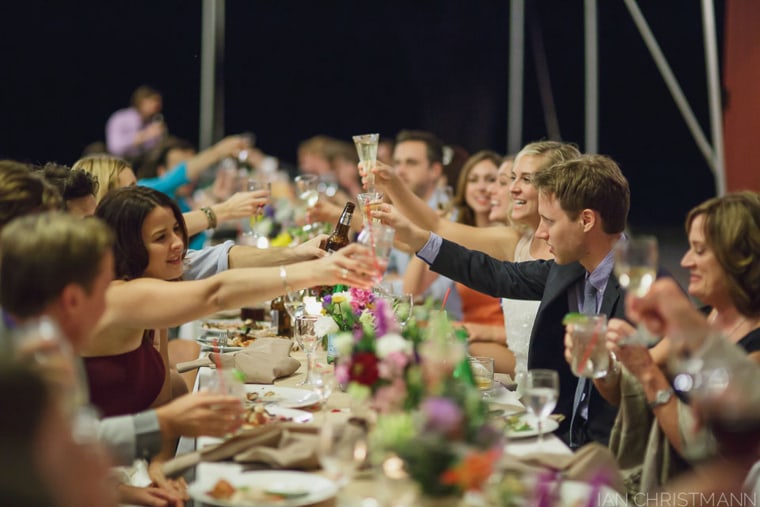 The ceremony was performed by the husband of Lauren's maid of honor, a close friend of theirs, who customized it for them. They wrote their own vows, alternating back and forth with promises to one another (with their wedding party chiming in.) "It was very, very us. And we got a little choked up at the end," Erick added.
After the ceremony, Lauren, Erick and their 100 guests got to dancing and never stopped. "It was probably the best dance party any of us had ever seen," Erick said. "When the first song started, every single person got up and started dancing and didn't sit down until the party ended 4 or 5 hours later."
And the only time the newlyweds left the dance floor was to share a moment with the deer, and create a memory that they — and millions around the world — will cherish forever.