It's that time of year when I think of wines I'd like to give — or receive — based on those that have stood out in my recent tastings. The wines I've chosen for you to consider this holiday season reflect a range of regions and prices, will match well with your festive meals and will also make memorable and unexpected gifts for wine lovers on your list.
A white port
Did you know that port, the fortified wine, comes in white as well as red, and that port is not just from Portugal? A stunning example of this is the 2004 "Aria" White Port from Prager Port & Wine Works in the Napa Valley. Our guests were recently wowed by this one when we served it before dinner with two cheeses they had brought — a Gruyere and a luscious, creamy Brillat-Savarin, both of which we accented with a little fig jam. Made from the chardonnay grape and served slightly chilled, Prager's Aria, which the winery sells for $48.50, combines notes of apple, honey, hazelnut and a lively acidity that made it a refreshing and perfect counterpoint to the cheeses and proved that sweet wines can be great food wines. Try it as well with thick soups made from pumpkin or acorn squash.
A bottle of Fronsac
As I've said here before, Bordeaux offers some of the world's best wine values — if you choose right. In Bordeaux's "right bank," where merlot is the leading grape grown in the area's limestone soils, Fronsac takes a backseat to the more famous St.-Emilion and Pomerol appellations, but it can produce superb wines at great values. Two Fronsacs I tasted recently show why. The 2003 Fronsac from Chateau Villars, $16, is rich and concentrated, with jammy red and black berry fruit, notes of earth, meat and cardamom. The blend is 79 percent merlot, 15 percent cabernet franc and 6 percent cabernet sauvignon. Another one to look for is the 2004 Fronsac from Chateau Fontenil, a property owned by wine consultants Michel and Dany Rolland. It has good tannic grip, blackberry and red berry notes and touches of mocha and licorice. It's $25 and is 90 percent merlot and 10 percent cabernet sauvignon. These are great wines for just about any meat.
A top Sonoma pinot noir and chardonnay Ken and Akiko Freeman are making distinctive, small-production wines (about 5,000 cases in all) at their Freeman Vineyard & Winery in Sonoma's Russian River Valley. Using fruit sourced from 13 growers in the Russian River Valley and the adjacent Sonoma Coast appellations, they strive for a balanced, elegant style — and succeed. "We wanted to do a food-friendly wine, an understated style of pinot," Ken Freeman says. The relatively light-colored pinot noirs have an earthy minerality, a hint of eucalyptus and pretty cherry fruit. The 2006 Russian River Valley Pinot Noir is the lightest of the pinots and also has a rosemary note; the 2006 Sonoma Coast Pinot Noir is a bit richer, with a touch of licorice. The 2006 "Ryo-fu" Russian River Valley Chardonnay is a model of balance and clarity, notable for its muted oak treatment. It's among the best chardonnays I've tasted this year. All the wines are $44.
An affordable, delicious red from Piedmont
Italy's Piedmont is most famous, of course, for its nebbiolo-based Barolos and Barbarescos, wines that require many years of aging and a good deal of disposable cash. Fortunately, there is dolcetto, a grape that can produce charming wines that can be drunk young and for not much money. There are many dolcettos out there, mostly from small wineries. One to look for is the 2007 Dolcetto d'Alba from Francesco Rinaldi, a venerable producer located in Barolo. With its ample acidity and relatively soft tannins, Rinald's dolcetto, which is $17, will match well with a variety of foods, from sauces to meats. This one is bursting with red berry, cherry, spices and earth.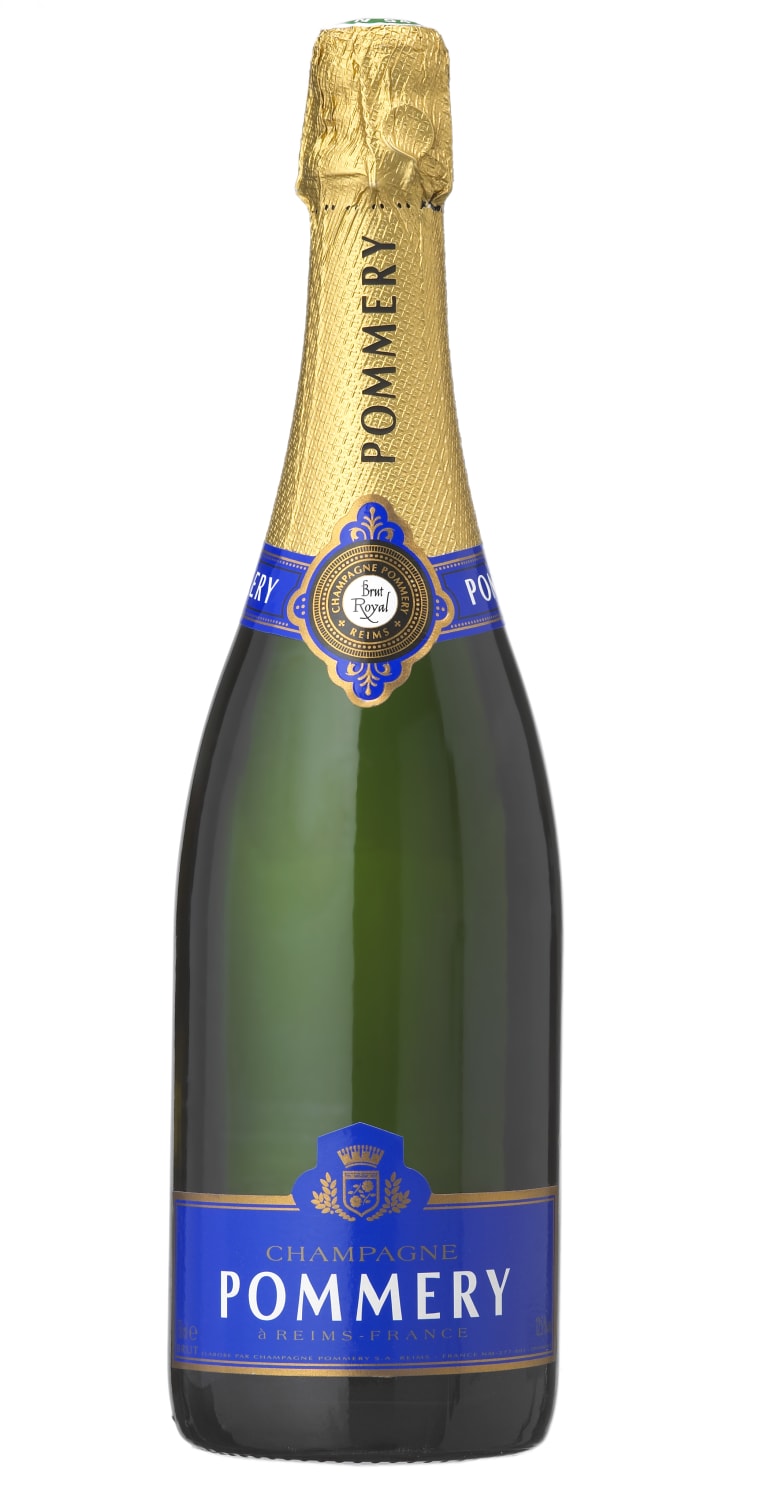 A classic Champagne or a Crémant d'AlsaceWhen it comes to wine with fizz, there are many alternatives to Champagne, including Cava from Spain, Prosecco from Italy, sparkling Vouvray from France's Loire Valley, and lots of California bubbly. Many of these wines are priced somewhat lower than Champagne, which refers to the region in northern France where the genuine article is made. Top on my list would be a bottle of the real stuff, and Pommery's Brut Royal, $42, is a consistent winner, as I discovered again when I tasted it recently. It's on the lighter side, with fine bubbles and notes of pear, lemon and vanilla. A pleasing alternative is the Crémant d'Alsace Blanc de Blancs from Lucien Albrecht, a $16 sparkler from France's Alsace regions that is crisp and dry with pretty fruit, made from the pinot gris and pinot auxerrois grapes.
For me, that's it for the year. Happy holidays, and here's to some great wine discoveries in 2009.
Edward Deitch is the recipient of the 2007 James Beard Foundation Journalism Award for Best Multimedia Writing. He welcomes comments from readers. Write to him at