If there's one thing the kids from Deaf Film Camp want you to come away with after watching the video they made of the Pharrell Williams' "Happy," it's that they have no problem dancing and feeling music — even if they can't hear a single note.
A video of the campers, their counselors and teachers performing the megahit song in American Sign Language is catching fire, mainly because of the joy it radiates. The video is the culminating project of the two-week camp for teenagers held last month in upstate New York.

"It's fascinating that so many people are seeing it," said 13-year-old camper Zahra Chauhan, speaking to TODAY.com through an interpreter from her Livermore, California, home. Zahra said she hopes the video inspires other deaf kids like herself, while increasing awareness about their potential.
"I think there are a lot of deaf kids out there who will see this video and they're going to realize, 'Wow, I can do that, too. I can enjoy music and be involved in movies,'" she said. "It just makes me feel really proud."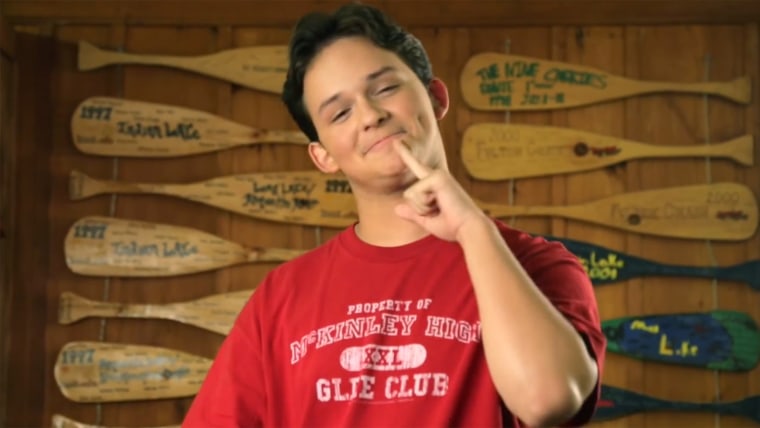 With the aid of film teachers and camp counselors, the 24 students at Deaf Film Camp produced the entire video, starting with writing a script. Those who didn't want to appear in front of the camera helped behind the scenes, working on everything from set production to lighting and editing.  
Rosa Lee Timm, a deaf performance artist who worked with the campers and appears in the video, said she was pleased to see how the project boosted the confidence of students.
"Imagine what this did for them when they went back home to their everyday life, their community and school? Some said their peers had low expectations of them, and now they look magnificent!" Timm told TODAY.com through an interpreter.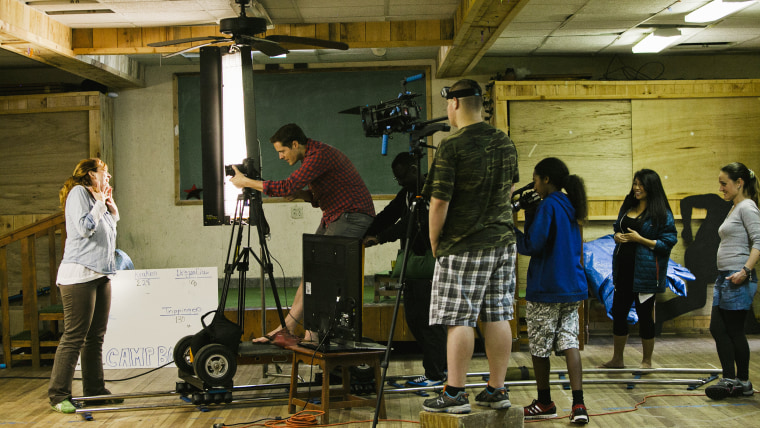 Azora Telford, an American Sign Language interpreter who also helped with the video, said the song provided a perfect theme for the project.

"The song is clear and repetitive enough that it allowed us to show the different styles of sign that comes from these kids, with their different backgrounds, coming from mainstream schools to deaf schools, from hearing parents to deaf parents," said Telford, who has been signing music ever since her grandmother asked her to show her what it looks like. "We all have our unique style, but we're all sharing the same message."
Zahra, an eighth-grader, said she has wanted to make movies since she was about 7 and was thrilled to find a camp designed to teach deaf students the craft. Although she appears briefly in the film, most of her work was behind the camera.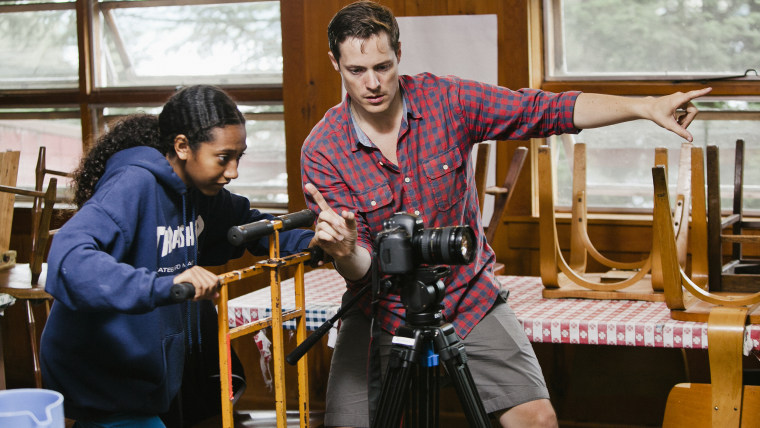 "I loved getting involved in the editing of the video. That was probably my favorite part, the filming and the actual editing of it. It was a lot of work, but I loved it," she said. 
Zahra's parents said they were left speechless after watching the video for the first time, but they also felt full of pride.
"It really was a glimpse into a successful future for her," Apryl Chauhan said.
Having children with unique needs often creates uncertainty for parents about what their children will be capable of, she said.
"One of the first thoughts I had when Zahra was diagnosed as being deaf was that she would not share the same passions I had for music and dancing and movies. I just couldn't foresee how that was possible, and now I see it's clearly possible," she said.
"She's an awesome dancer, and she's an amazing filmmaker. She's basically knocked down all the negative stereotypes I, myself, had about deaf people."
Follow TODAY.com writer Eun Kyung Kim on Google+ or on Twitter.