It's been five years since David Goldman was reunited with his son, Sean, following an international abduction case, and the pair say they are happy and hoping their ordeal will help other families that have been torn apart.
"It's going alright," Sean, now 14, said in an exclusive interview with Matt Lauer. "It was hard at first because I didn't really know what it was going to be like here. I wasn't really given any prior information that was good, but the change was good and I'm happy."

"I'm very happy," David Goldman said. "My son is going to be taller than me next week. He's doing so well."

The passage of time, though, can't erase all the pain.
"I'll always have a hardship," David Goldman said. "I missed five years, but we have now, and just to see Sean, who he is, and who he's becoming, is more than I could have ever hoped for at some point in time.
In 2004, just after Sean turned 4, he said goodbye to his father at their home in New Jersey as he and his mother, Bruna, left for what was supposed to be a two-week vacation to her native country of Brazil. But once there, she divorced Goldman, and when he traveled to see Sean, he was turned away.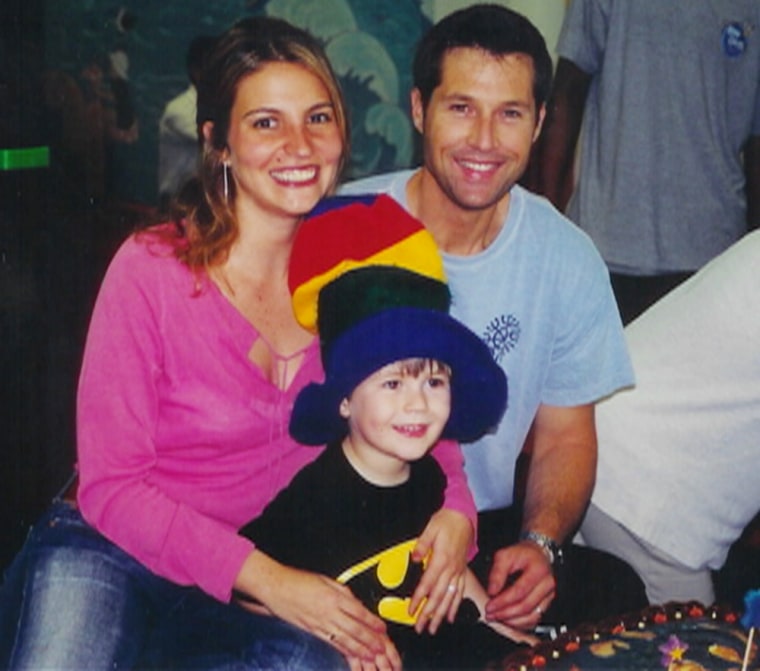 After Bruna remarried and died during childbirth, Goldman raced to Rio de Janeiro to bring his son home, but his ex-wife's family fought to keep Sean in Brazil. The high-profile case reached the highest levels of government in both countries, with a Brazilian court ultimately sending Sean back to the United States.
Five years ago, the pair resumed their life together. It wasn't easy at first: It took Sean some time to start calling Goldman "Dad," but they grew to have a close bond.
Since they've been reunited David Goldman said he tried not to force things, and to let everything happen naturally.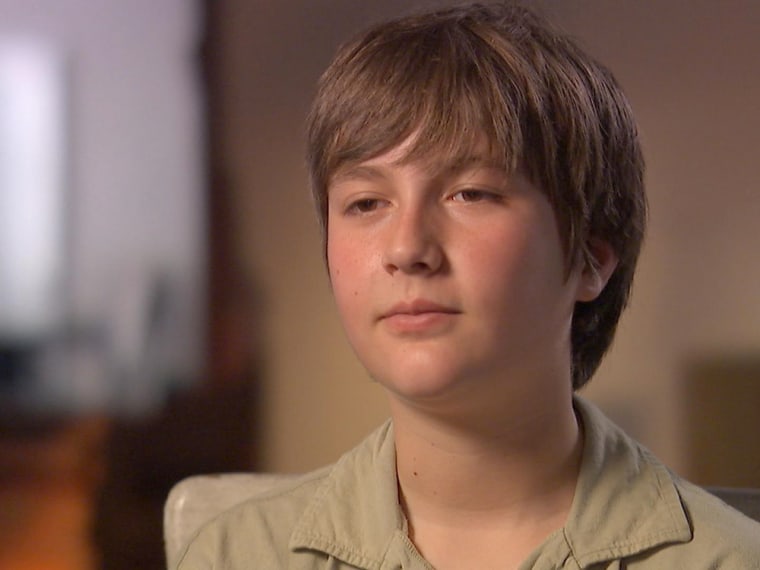 "Initially, I wanted to do everything," he recalled. "'What do you need? What do you want?'" 
But, Goldman said, Sean has been compelled to do enough in his young life.
"Sean was forced to do too many things at such a young age," the father said. "So there's a boundary of parenting and freedom."
Sean's case inspired The Sean and David Goldman International Child Abduction and Prevention Act, which President Barack Obama signed earlier this year. The law helps families whose children have been abducted to other nations.

Sean Goldman speaks out in 2012: 'I wasn't angry'
Sean told Lauer that when he was in Brazil, he was unaware of the international attention his case was receiving.
"I really didn't understand the severity of my case," Sean said. "But now that I look back at it, I really just hope that it's affected other people in a good way and helps bring the other kids home."
David Goldman noted that these cases are not custody cases, but instances of abduction.
"If someone took your child, whether they're your spouse or anyone, to another country and doesn't return them that's an abduction, period," he said.
He offered advice for families dealing with a case similar to his:
"Do not give up," he said. "Never give up, because what is right is to be with your child at all costs. You have to keep going and fight that fight."
Lisa A. Flam is a news and lifestyles reporter in New York. Follow her on Twitter.