More than half of infants in the United States are still sleeping in unsafe conditions in cribs containing blankets, pillows and other loose bedding that has been shown to dramatically raise the risk of Sudden Infant Death Syndrome, a new government study finds.
Researchers from the Centers for Disease Control and Prevention found the numbers of parents putting their babies down with loose bedding had gone down from a high of 86 percent in 1993 to 54 percent in 2010 amid a slew of public service announcements. But the decline slowed and actually plateaued by the year 2000, according to the study published in Pediatrics on Monday.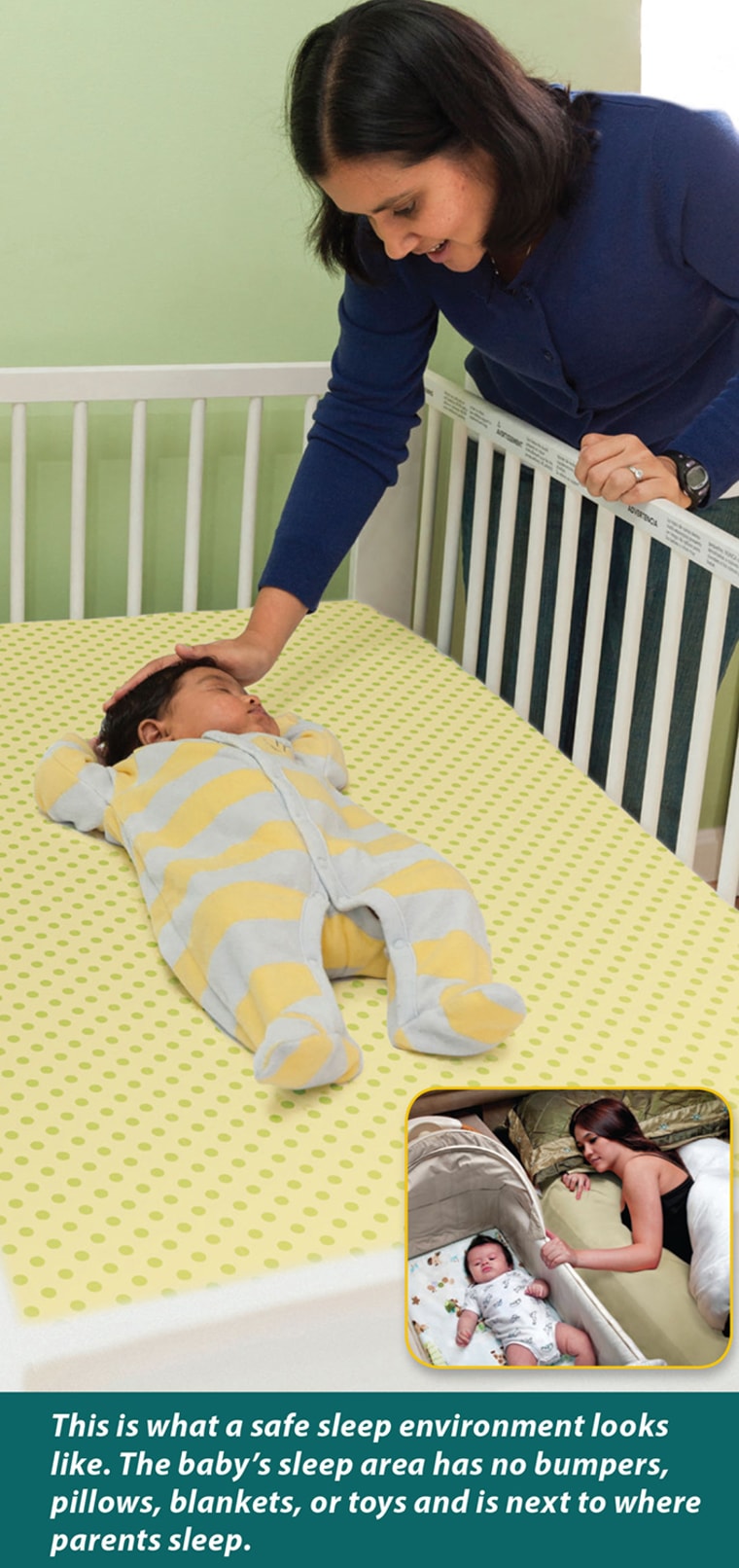 The researchers hadn't expected to find such a large number of babies in unsafe bedding, said the lead author, Carrie Shapiro-Mendoza, a senior scientist in the CDC's division of reproductive health.
"It's good to see that the proportion of infants sleeping with soft bedding has declined," Shapiro-Mendoza said. "But it's still surprising that despite recommendations against this kind of bedding 50 percent still are sleeping with it."
The study comes more than a decade after a government-backed campaign urged parents to place infants on their backs on a firm, tight-fitting mattress without pillows, quilts or other soft bedding.
Shapiro Mendoza suspects that parents are more aware of the warning to place babies on their backs than of the dangers of loose bedding, which reports have linked to a fivefold increased risk of SIDS. Parents interviewed for the new study said they used blankets and quilts to keep babies warm and comfortable.
"And then they see popular magazines with pictures of babies sleeping with blankets and pillows and that may give them the idea that this is more favorable, that it is the norm," she said.
It is the first study to look specifically at bedding. For the new report, Shapiro-Mendoza and her colleagues examined data from the National Infant Position Study, which included information from 18,952 parents.
"It is bringing up an important public health issue," said Dr. Hiren Muzumdar, co-director of the Pediatric Sleep Evaluation Center at Children's Hospital of Pittsburgh of the University of Pittsburgh Medical Center.
Teen moms were more likely (83.5 percent) to be using loose bedding for their infants compared to older mothers. More educated moms were less likely to use hazardous bedding materials, but use was still at 50 percent among those with a college education.
Dr. Carlos Lerner wasn't surprised at the higher rate of loose bedding use among teens.
"We are not the only voice families hear," said Lerner, an associate professor of clinical pediatrics at the Mattel Children's Hospital at the University of California, Los Angeles. "There are family influences and media influences. Sometimes a mother will say, 'I trust my mom when it comes to child rearing and she thinks this is a better way to sleep.' And a teen may be relying even more on her extended family."
Pediatricians may need to tailor their messages more, Lerner said. And point out the fact that this is a recommendation that comes with a lot of scientific support.
No one knows for sure how loose bedding leads to SIDS. But experts suspect that soft bedding may end up on the baby's face leading to a rebreathing of exhaled air that is high in carbon dioxide, Muzumdar said. When adults breathe in air that contains a lot of carbon dioxide, their natural response is to breathe faster.
"If that response is not well developed in an infant that could lead to breathing less instead of breathing more," Muzumdar said. "And it could potentially lead the infant to stop breathing."
Both Muzumdar and Lerner hope that the new study will alert parents to the dangers of loose bedding.
"There needs to be a renewed effort to educate the public," Muzumdar said. "Hopefully this paper will spur the American Academy of Pediatrics and other national organizations to make another push to bring the numbers down further."
Linda Carroll is a regular contributor to NBCNews.com and TODAY.com. She is co-author of "The Concussion Crisis: Anatomy of a Silent Epidemic" and the recently published "Duel for the Crown: Affirmed, Alydar, and Racing's Greatest Rivalry"