Eva Houston became a member of Westside High School's marching band when she entered her freshman year in the fall, but after sitting on the sidelines during the first two games of the season, she came home and told her parents she wanted to get more involved.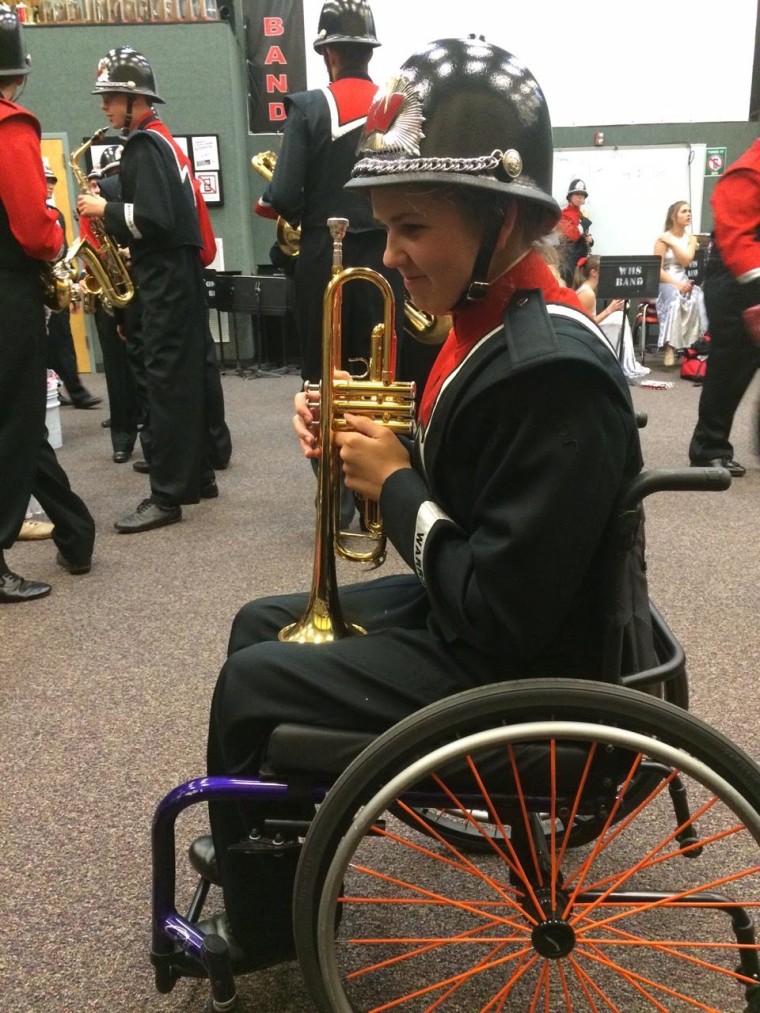 The 14-year-old from Omaha, Nebraska, who has played the trumpet since 5th grade, has cerebral palsy and uses a wheelchair, which makes it impossible to march in formation with the rest of her bandmates.
RELATED: Mom's thankful letter to teenage skater goes viral
"We emailed the band instructor to see what we could do for her and he said he'd be happy to get her into the drill, as long as someone can push her," Eva's dad, Kevin Houston, told TODAY.com.
"Eva came to me saying she really wanted me to do it, and how do you say no to that?"
RELATED: Entire town rallies to give ailing boy early Christmas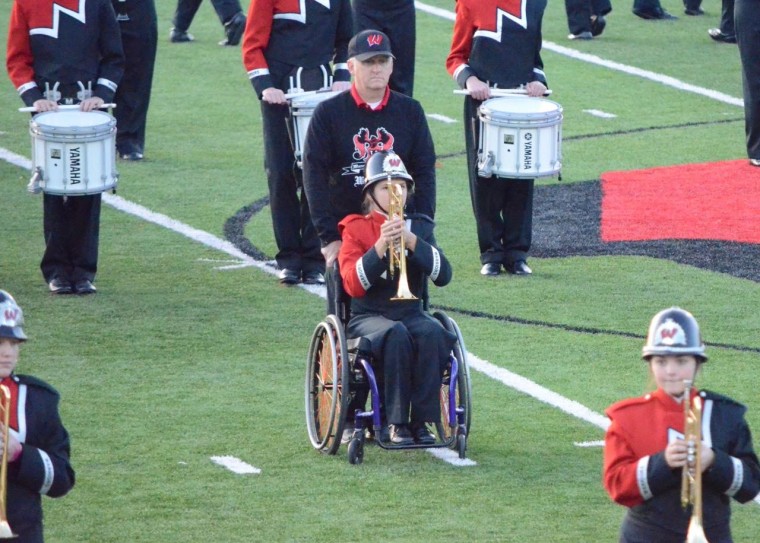 Kevin, who works in the IT department of an insurance company, leaves the office four days a week to push his daughter's wheelchair as she plays the trumpet during practice. On Friday nights, you can find him on the field during halftime and in the stands next to his wife, Vicky, the rest of the time.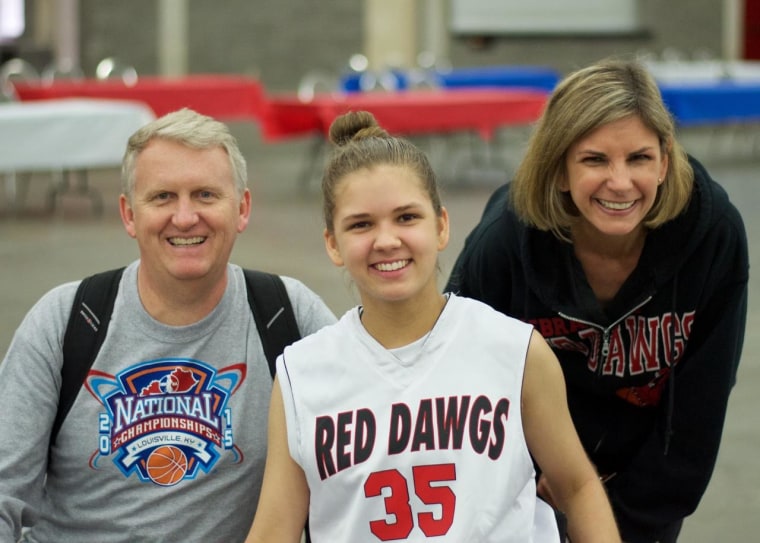 "At first I was doing it for Eva and didn't realize how much I'd enjoy it as well," Kevin said. "I've always been in bands throughout high school and college, so it brings back a lot of memories for me."
Kevin realized how much it meant to Eva after he attended his first practice. She turned to him with a big grin on her face and said, "That was so much fun!"
One of his favorite parts about the experience is that he now knows all of her friends and their personalities.
"When she says Megan did this, I can now actually picture Megan doing that," Kevin said.
"You drop your kids off at school and you don't get to experience their day with them, so I'm very grateful to be part of her life."