A Minnesota dad may be suffering from a degenerative eye disease that will ultimately leave him blind, but he still approaches every day with a smile and a big heart.
Luke Gamble, who has limited vision because of retinitis pigmentosa, has been a source of inspiration for his wife, Michelle, and his daughter, Sadie, 8, who has the same disease. As part of Kathie Lee Gifford and Hoda Kotb's "Everyone Has a Story" series, Michelle wanted the world to know what he means to their family and also give him a little surprise.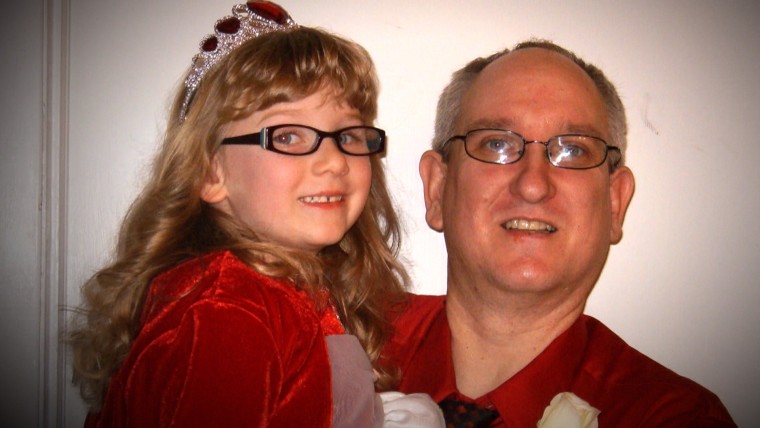 "Luke's outlook on it all is that he has a wonderful life and she can as well despite the challenges they face,'' Michelle wrote in a letter that aired on TODAY Thursday. "He's an amazing role model for her."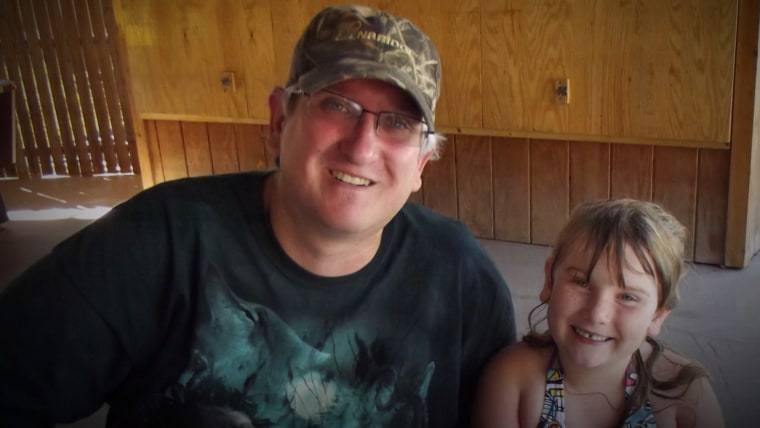 Luke works full time at a local hospital and also is going to school full time for business management so that he has a back-up plan for when his vision is gone entirely.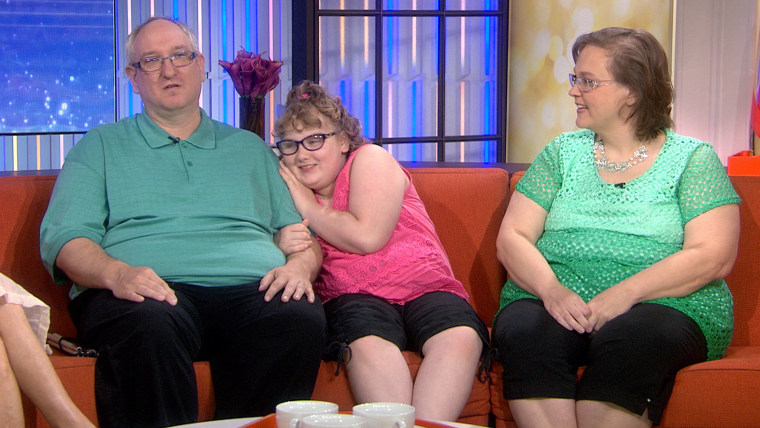 "Luke never puts himself first,'' Michelle wrote. "It breaks my heart to see him struggle in ways that most of us take for granted every day. I could never imagine my life without him. The best things in life you don't see with your eyes. You see them with your heart!"
Appearing with his family on TODAY, Luke was surprised by a performance by Broadway star Kevin Kern of the song "See It With Your Heart." He also was given hats, shirts, headphones and an autograph from star Joe Mauer from his favorite baseball team, the Minnesota Twins, who invited him to join them on the field before an upcoming game.