The father of a toddler struck in the face by a foul ball at Yankee Stadium considers it "fortunate" his daughter is now home, but urged the team to act quickly to prevent future similar accidents.
Geoffrey Jacobson told The New York Times his daughter had a broken nose and other facial fractures that caused her eyes to swell shut after she was hit by a ball while sitting behind the third base dugout with her father and grandparents.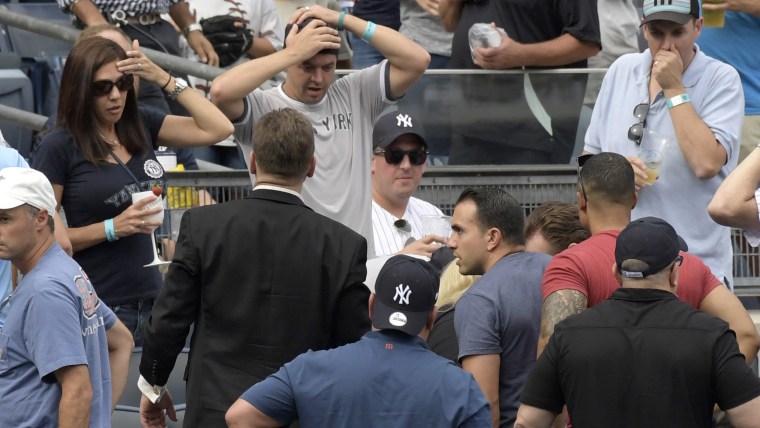 The girl, who turns 2 this week, spent five days in a New York hospital before being released on Sept. 25. But her condition remained serious. Her vision was impaired, and surgery could be in the future.
"While there are numerous medical follow-ups and some remaining medical questions to be answered, we can't ignore how fortunate we are that our little girl is home," Jacobson, who didn't give his daughter's name, told the Times.
He also urged the Yankees to extend the protective netting in its ballpark, an issue the team had remained silent about until Sunday afternoon.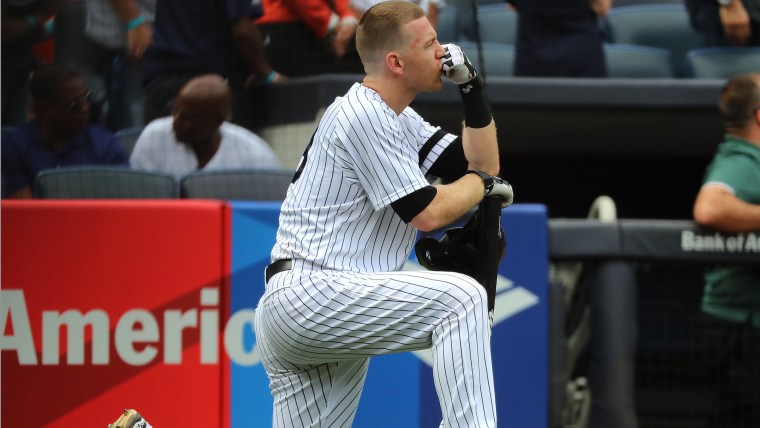 Just before the Times published its interview with Jacobson, the Yankees put out a statement promising to "significantly expand" the netting at both its New York stadium and the team's spring training ballpark in Tampa, Florida.
"It's what they should have said from Day 1, but I'm happy to hear this," Jacobson told the Times after learning about the statement. "I hope the remaining teams follow suit, because it's not just about the Yankees."
Jacobson's daughter was struck in the face by a 105-mph foul ball in the fifth inning of the Yankees game against the Minnesota Twins on Sept. 20.
Players from both teams were visibly shaken by the accident, including the batter, Yankees third baseman Todd Frazier.
Jacobson, a real estate lawyer, said a public relations employee called him after the incident to apologize and wish his family well, but he hadn't heard from any of the Yankees brass.
Frazier, though, has been in touch several times.
"Not only is he a world-class athlete, but he is a better person and that is what really matters," Jacobson told the Times.
For now, legal action against the team was "not on my radar," he said.