In a recovery being described as a "miracle," a Texas teen was being transferred out of intensive care on Tuesday after surviving a Saturday skydiving accident that caused her to plummet 3,500 feet and slam into the ground.
Makenzie Wethington, 16, will remain hospitalized in Oklahoma for a lacerated liver and kidney, a broken tooth and broken bones throughout her body — but at a press conference on Tuesday afternoon, hospital officials said she's in good condition.
"Amazingly enough, she required no surgery for any of those injuries," said Dr. Jeffrey Bender, the OU Medical Center trauma surgeon who oversaw Makenzie's care on Saturday night. "I have no idea how she survived."
A lot of luck: How teen survived parachuting accident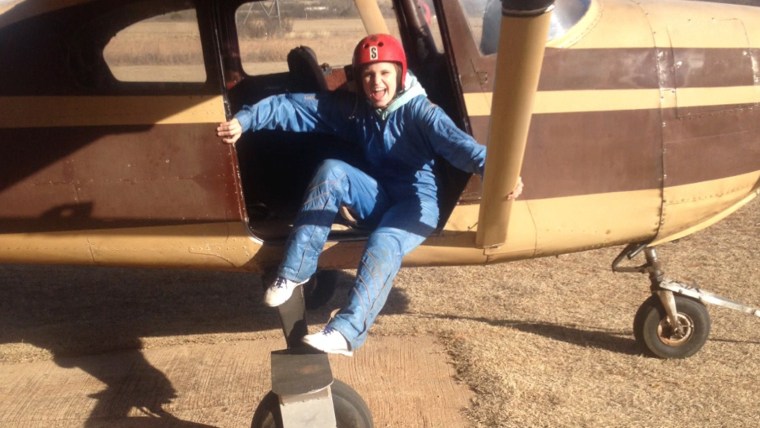 Makenzie desperately wanted to go skydiving, so her father Joe Wethington arranged a trip with her as a present for her 16th birthday. Her mother, Holly Wethington, didn't want the trip to happen, though. At Tuesday's press conference, Holly said she resisted signing the necessary release forms until she was assured that Makenzie would be doing a tandem jump, riding on an experienced skydiver's back.
Joe Wethington explained at the press conference that he and his daughter were surprised to learn that a tandem jump wouldn't be an option.
"It was not a part of the program there ... but Makenzie was already so excited," Joe said. "She wanted to do it anyway. ... She was just too excited."
Joe cried throughout the press conference and said he wished he hadn't gone through with the trip. Earlier in the day, he stressed how grateful he was that his daughter survived the fall.
"She's a miracle," he told TODAY. "She's a miracle child."
"She jumped out of a plane but she fell in God's hands," he added on Tuesday afternoon. "Compared to when she came in here, she's doing great."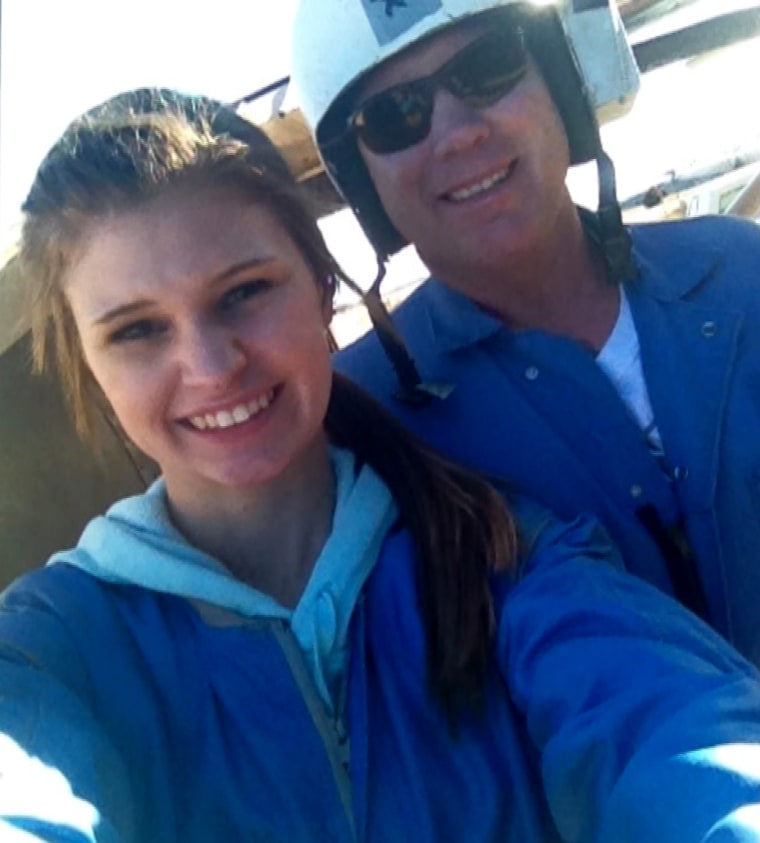 The father-daughter team attended a skydiving training session together at Pegasus Air Sports Center in Chickasha, Okla., before boarding a 1958 Cessna for the jump.
Joe jumped first and landed successfully, then watched in horror as Makenzie plunged two-thirds of a mile before crashing into the ground.
"Her chute opens (and) she starts spinning," her father recounted. "She went into a spiral and spiraled all the way down, 3,500 feet."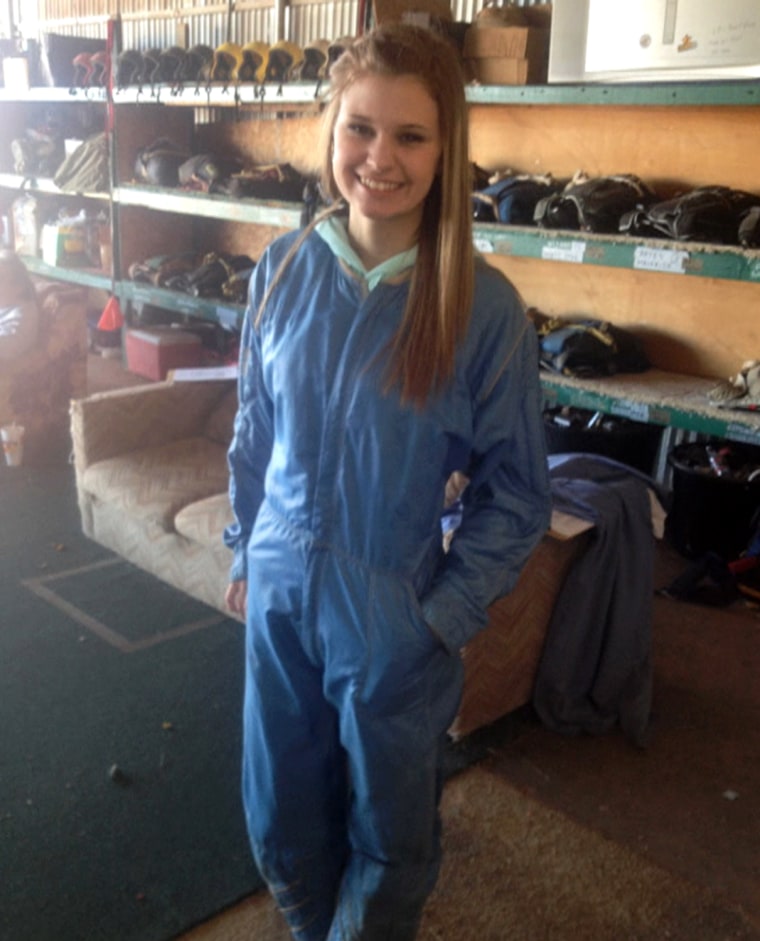 On Tuesday afternoon, Joe Wethington accused Pegasus Air Sports Center of having inadequate training and failing to maintain its equipment properly. In a statement to TODAY, Pegasus owner Bob Swainson said he believed Makenzie may be responsible for the accident.
"Once all the training is over, and we're happy with everything then, then we can go and make the dive, but she didn't do what she was supposed to do," Swainson told TODAY.
Joe Wethington said his daughter, a straight-A student, performed better than anyone else during their training session and followed instructions to the letter, the way she always does.
But Swainson said Makenzie failed to take "corrective counter action" during the jump itself.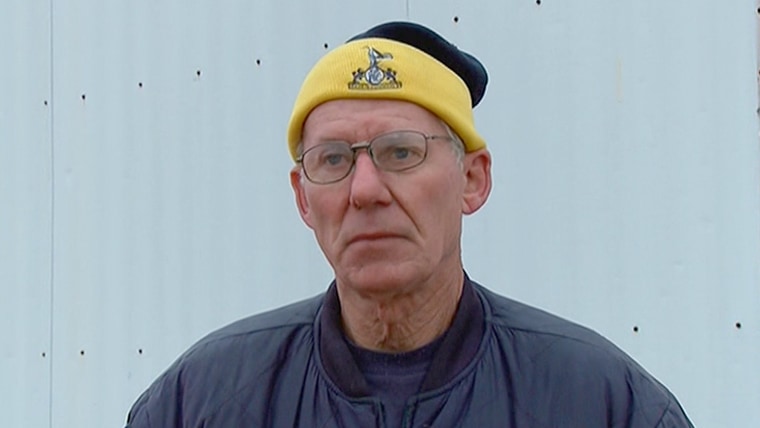 "She didn't have to pull anything," Swainson told TODAY. "The parachute opens automatically. It opened. She had a full parachute. However, during the course of the fall — or maybe it was initiated by her — somewhere after the opening of the parachute, she initiated a left turn. ...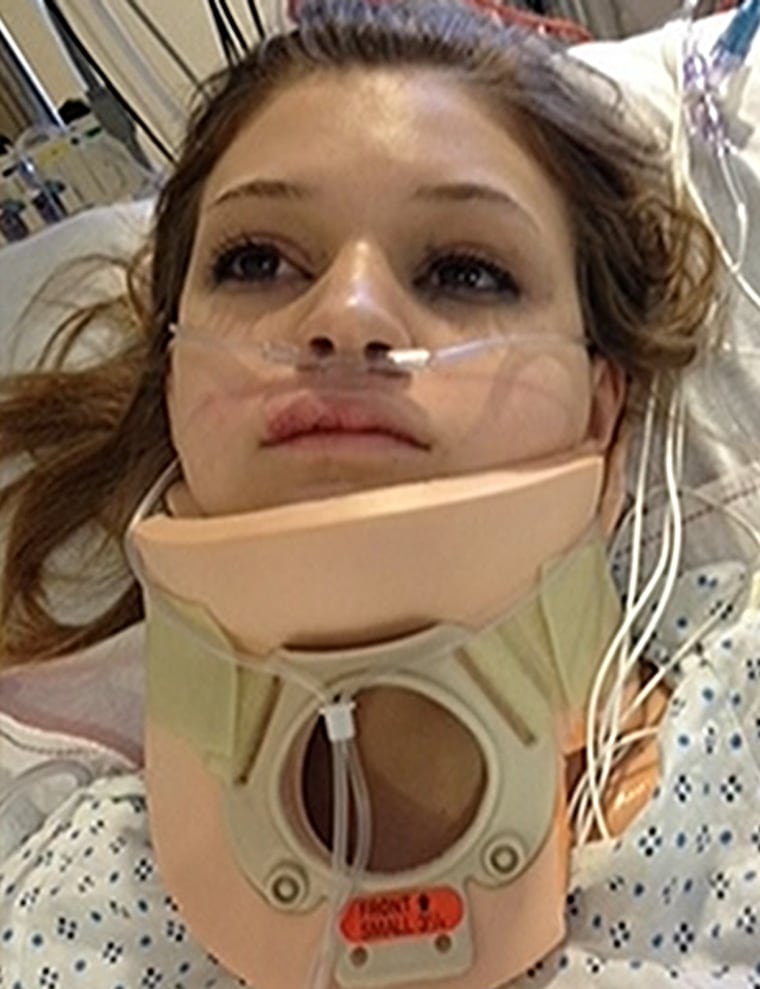 "There was a full parachute and it started a left turn all the way until she hit the ground. ... She didn't take that corrective counter action (and) as a result, the parachute did not stop turning."
Makenzie's mother, Holly Wethington, recalled the sickening dread that overwhelmed her when she learned about the accident — as well as the rush of relief when her daughter snapped back with remarkable speed. 
"She's got a pen and she's writing us notes: 'What are my injuries? Can I play sports again?'" Holly said. "It was a great feeling — it was the first time I could really breathe. ...
"She wanted a kiss (and) pointed at her mouth. She's in a brace that goes all the way down. She asks me all the time to get in bed with her and snuggle with her and obviously I can't do it. I wish I could."
Dr. Bender said Makenzie should have "little long-term outcome" from her injuries and should recover from them within six to eight weeks. Joe Wethington said he's amazed by his daughter's resilience.
"She's the toughest kid I ever met," he said. "With all that is going on right now, she hasn't shed one tear."
This story has been updated since it was first published at 6:41 a.m. ET on Tuesday, Jan. 28, 2014.