Alistair Campbell got his first tattoo last week and, most likely, it will be his last. He's already won the heart of the girl he was trying to impress with it.
The New Zealand dad of three got a tattoo of a cochlear implant just above his left ear to match the real one his 6-year-old daughter Charlotte has worn for the past two years. She had a second device implanted on her other ear last week, a day after Campbell got inked.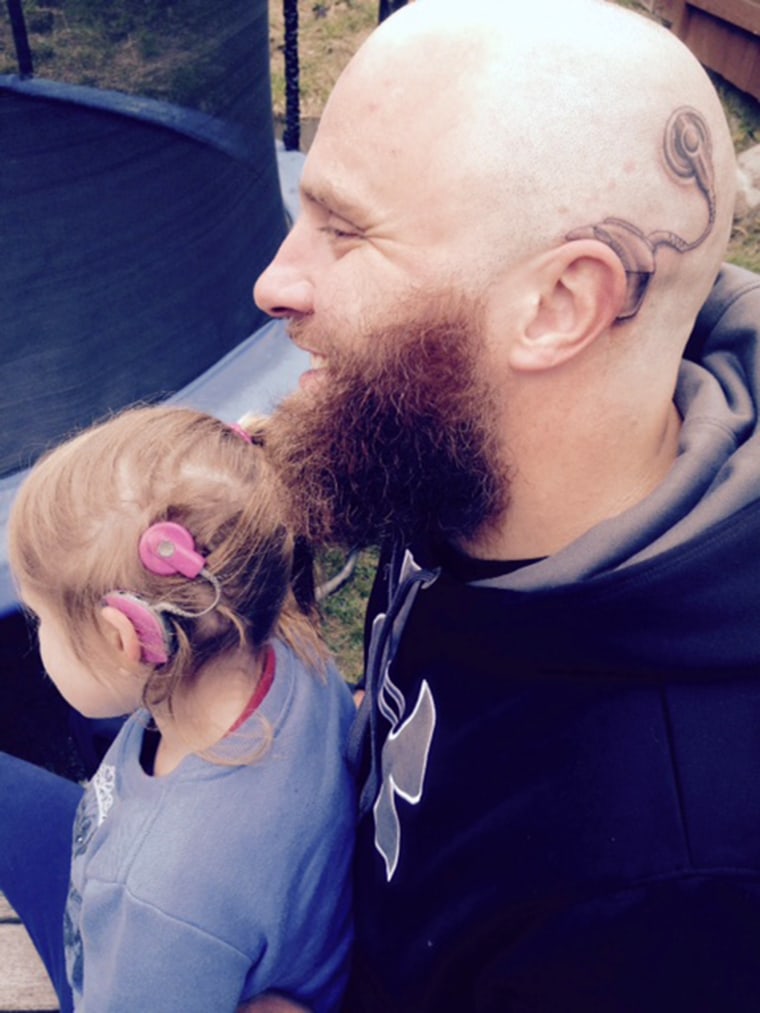 "I just want to show Charlotte the love. At the moment, she's not a great understanding of it but as she gets older she will," said Campbell, 38.
"It was a personal thing for me. My wife doesn't like tattoos, and I thought about this for a long time," he said. "It wasn't an easy decision, but it was for Charlotte. I wanted to show her, hey, I could go for a little bit of pain, too, even though it's nothing compared to what she goes through."
RELATED: Dad makes daughter's eye patch a work of art every day
A cochlear implant is a surgically implanted electronic device that can provide a sense of sound to people who are profoundly deaf.
News about Campbell's cochlear implant tattoo spread around the world after he posted a picture on his Facebook page to show relatives. A friend reposted the photo, which has since gone viral.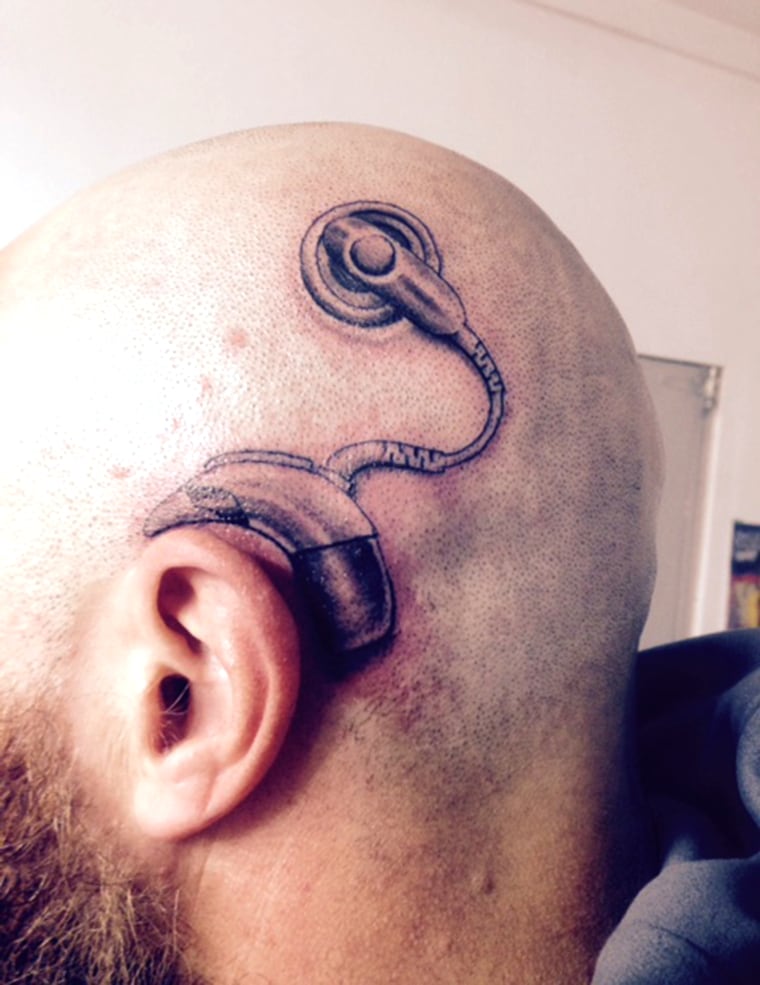 Campbell said the response has been "overwhelming," and generally positive, although it also has led to criticism from people in the deaf community who oppose the use of cochlear implants.
"I say, forget about the haters and the negative people," Campbell said. "I've seen some pretty negative (stuff). It doesn't bother me one little bit. It doesn't get me down. I just think, well, that's your opinion. This is my child, and I've made the best decision for my child."
In addition to Charlotte, Campbell and his wife have an 8-year-old son who wears hearing aids. Charlotte's grandmother also wears a cochlear implant, although she didn't get it until she was 55.
RELATED: Son surprises 'Angry Grandpa' with new house
Campbell said he is not sure if Charlotte completely understands the significance of his new tattoo. When he showed it to her, she examined it closely.
"I said, 'What are you thinking?' And she goes, 'Cool,'" he said. "And then she looked around to my other ear to see if I had one tattooed on the other side. Then I said, 'That's for you, darling.'"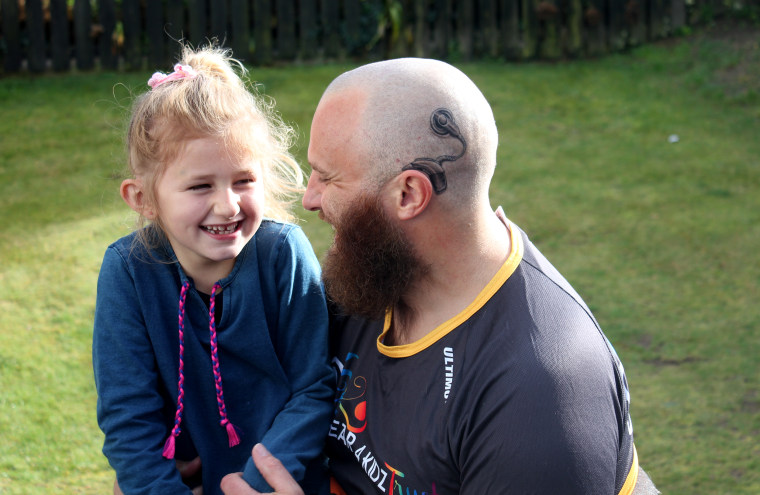 Campbell said Charlotte's hearing impairment has never been a hurdle for her.
"She's never felt different, just because she's deaf or she's got a thing stuck to her head," he said. "She's never felt like she didn't fit in. And she does well at school. She's got a lot of friends."
RELATED: Dad, daughter celebrate birthdays with '39 Random Acts of Kindness'
Campbell had to shave his head with a razor before getting his tattoo. He said he will eventually grow out his hair, but not until after a charity boxing match that will raise money this December for Hear 4 Kids Trust, which helps families with hearing-impaired children get cochlear implants.
"I haven't had it like this since I was 15 or 16," he said. "I'm not a big fan on short hair because my head gets cold. My hair is normally short, but not this short."
Follow TODAY.com writer Eun Kyung Kim on Twitter.