If a cop is going to pull you over to give you tickets, they might as well be for a concert.
After watching his 17-year-old daughter Audra spend the last two years battling a rare immune disease known as hemophagocytic lymphohistiocytosis (HLH), Wisconsin father Marc Daniloff wanted to lift her spirits. He decided to do it with surprise tickets to see her favorite band, Timeflies, perform in New York City. But to raise the stakes, Daniloff recruited the Saukville Police Department to deliver the good news after pulling her over.
"I got some good news and I got some bad news for you, OK?" Officer Brendin Depies told Audra on Nov. 21 in a YouTube video that's collected more than 1 million views since it was posted on Tuesday. "The bad news, first, is I am giving you two tickets, all right? The good news is they're probably not the tickets you expect me to give you, OK? One is a ticket to New York — an airplane ticket — and the other ticket is to [see] a band called Timeflies. I talked to your dad, and that's from your dad."
Audra's eyes widened as she realized what was happening and then shouted, "You're my favorite cop in the entire world!"
The next day, Audra and her dad flew to New York City for the show, which included a meet-and-greet with the band before their concert in Times Square.
"It was definitely a surprise. The night before, I obviously didn't think I was going to the concert," she told TODAY.com. "Friday morning, I got the tickets. I was freaking out all day during school. Then, Saturday morning, we flew to New York. It was so awesome."
It got even better from there. As a huge Timeflies fan, Audra was able to pose for a photo with two members of the band wearing her home state of Wisconsin's favorite headwear, the "Cheesehead" hat, before they took the stage. 
"Honestly, these guys are the most genuine people I've ever met," she said. "They care so much about their fans. They speak to me, all their songs. I can't pick a favorite, because they have a song that [works] for every emotion that I have."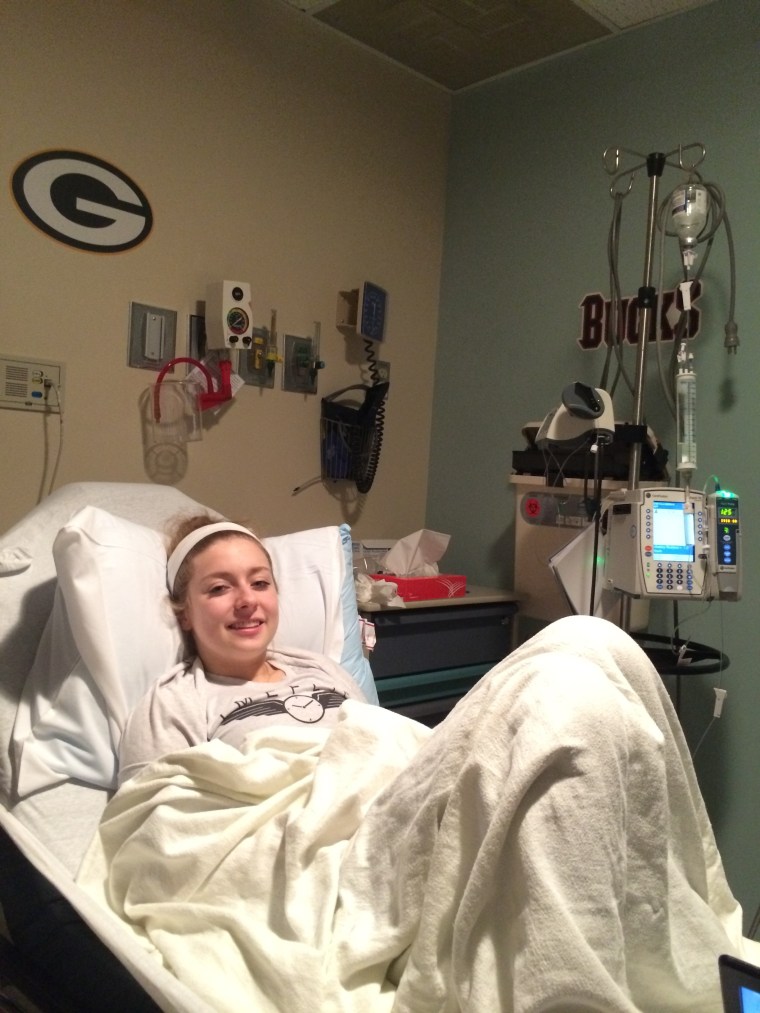 In February 2013, Audra was diagnosed with HLH and spent 58 days at the Children's Hospital of Wisconsin. "Her immune system was pretty much devastated," Daniloff told TODAY.com. "Her white blood cell count was incredibly low."
"But the Children's Hospital of Wisconsin saved her life," he added.

Despite a recent bout with the flu, the Port Washington High School senior said she's feeling "a lot better" these days. "There have been some really rough patches in between when I was feeling really sick," she said. "But other than that, I've been really good."
The surprise weekend vacation and concert certainly lifted her spirits. The idea to travel sprouted this summer when Daniloff realized he could use his airline miles to keep costs down. As soon as he knew he could afford the trip and snag the tickets, he started crafting his epic prank.  

Daniloff said he coordinated with local police Chief Jeff Goetz, who agreed to participate as long as there wasn't an emergency to take precedent. Daniloff's plot extended to secretly installing a GoPro camera inside Audra's vehicle to capture the moment. Little did he know, the police footage wound up being even better.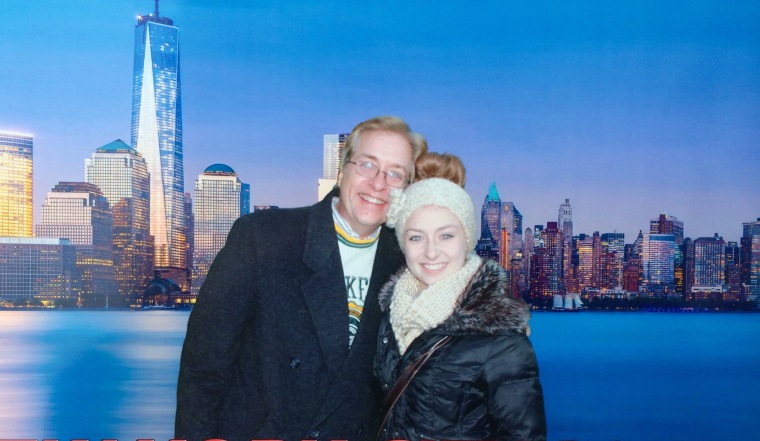 "You hear that phrase, 'Oh my God, you should've seen her face,'" Daniloff said. "Her reaction was just so fun to see."
He added that he was shocked to see video went viral.
"I knew it was cool," he said. "I just didn't know it was that cool."

Follow TODAY.com writer Chris Serico on Twitter.