Shoppers at CVS pharmacies have been having some fun online by showing their savings — all four feet of them.

A simple purchase of a pack of gum or lip balm at the national pharmacy chain has been accompanied by comically long receipts filled with coupons, which customers have started posting to Twitter and Instagram. Dubbed "the Magna Carta of receipts'' by Matt Lauer on TODAY Wednesday, they are sometimes taller than small children.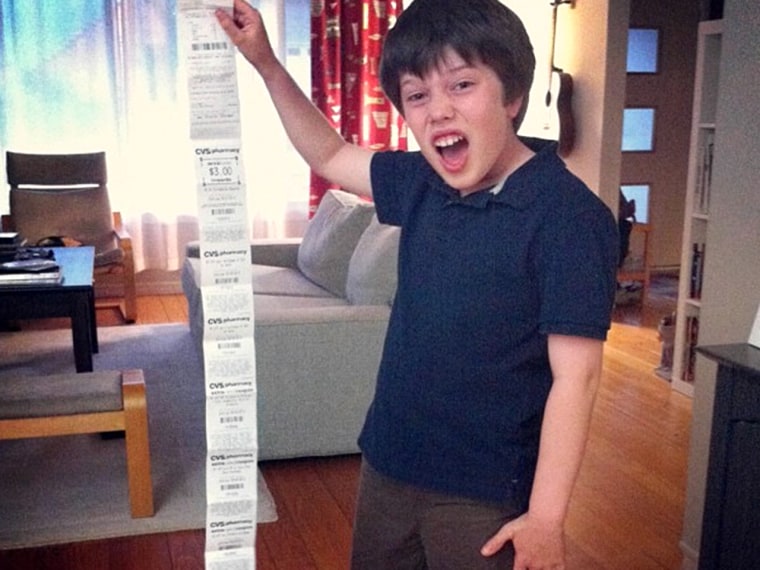 "I understand the need for coupons, but we're supposed to try to move to a paperless society,'' Lauer joked. 

The company issued its own tongue-in-cheek response to all the online posts. 
CVS followed up by issuing an announcement saying that it has found a way to reduce the size of the receipts by 25 percent while keeping the same amount of coupons intact. The change comes after the long receipts went viral, and, of course, a @CVS_Receipt parody account was created on Twitter.