/ Source: TODAY contributor
On July 6, 1999, Wendy Lavin lost her only child.
Her daughter, Jennifer Louise Still, was stabbed to death two days after her 20th birthday. Her murder went unsolved for six years until her killer, John Charles Eichinger, was arrested for the murders of two other women and a 3-year-old girl, and confessed to killing Still.
Eichinger was convicted and sentenced to death, but his sentence is under appeal, so Lavin has only a small measure of peace. "There is no such thing as closure for people like me," she said. "So when you see something like this, it makes it even worse. It is like rubbing salt in the wound."
The "something" Lavin is refers to is "murderabilia": personal items belonging to convicted serial killers that are sold by private dealers, mostly via the Web. Last year, searching for news about her daughter's killer, Lavin discovered letters written by Eichinger for sale on a crime memorabilia auction site.
"I was stunned," Lavin said. "I was disgusted there was a market for anything attached to him. I felt sickened."
Should it be illegal?
The owners of serialkillersink.net, one of the most popular murderabilia websites, recently became involved in the case of Zahra Clare Baker, a missing 10-year-old North Carolina girl, when Baker's stepmother, Elisa Baker, wrote them a letter that implicated Zahra's father in her disappearance. "We had to do the right thing and make it public," said Eric Gein, who started serialkillersink.net with his wife, Jessika, two years ago.
It was Eric who initiated contact with Elisa Baker by writing to her in jail, where she is being held on charges unrelated to Zahra's disappearance. Letters from convicted murderers are among the many items the Geins sell on the website they run from their home in Jacksonville, Fla.; they also sell hand tracings, autographs, artwork, documents, recordings, photos and even clothing from murderers such as Charles Manson, Ted Bundy, "Night Stalker" Richard Ramirez, "Gainesville Ripper" Danny Rolling, "Killer Clown" John Wayne Gacy, and Lee Boyd Malvo of the 2002 Beltway sniper attacks. A two-page letter from John Eichinger, confessed killer of Wendy Lavin's daughter, can be purchased for $35.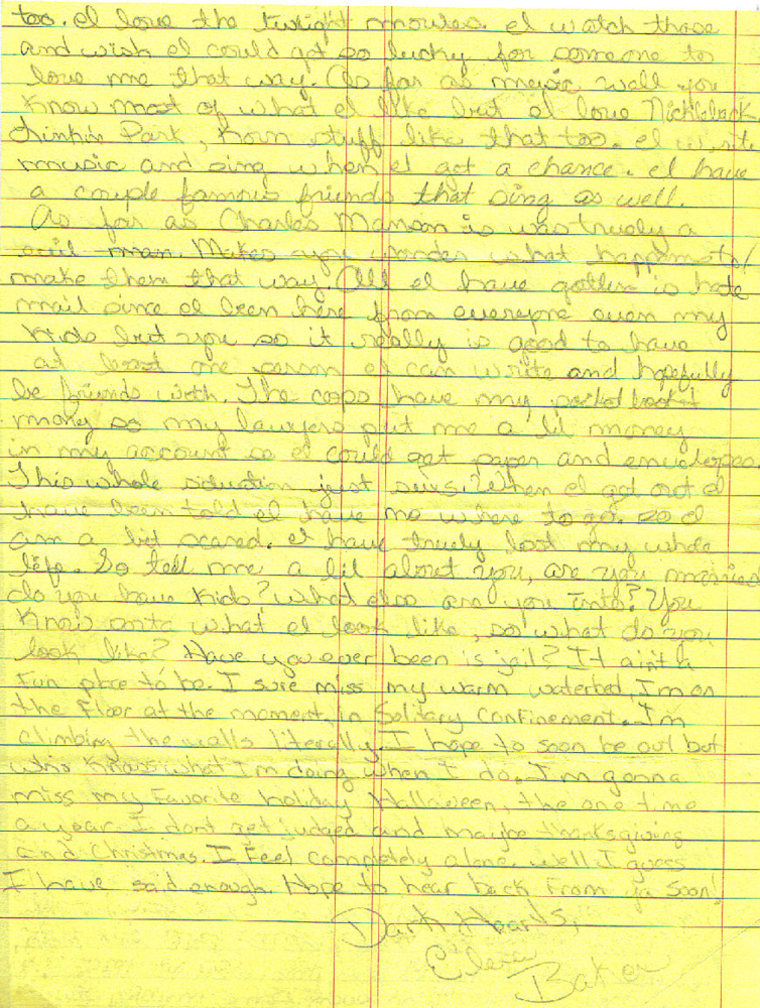 State and federal "notoriety for profit" laws prevent convicted murderers from profiting from sales of goods related to their crimes (such as royalties from book sales). Such laws are attempts to refine or replace "Son of Sam" laws that were passed decades ago for the same purpose, but have been largely ineffective.
But though murderers are not allowed to profit from murderabilia, there is no federal law preventing third parties from selling such items. Lavin thinks that should change, and has written law-enforcement officials and politicians urging them to make such sales illegal.
"If you're bound and determined to buy crap like that, you shouldn't be able to do it publicly," Lavin told TODAYshow.com. "If you have to go underground to do it, maybe that will make you think twice. No one should be able to profit from the pain we went through."
But criminalizing the sale of murderabilia by a third party, distasteful as it might be to many people, is near impossible from a legal standpoint; thus Lavin and people with similar sympathies hope to make the process more difficult by limiting what materials an inmate can send in the mail. To that end, Sen. John Cornyn, R-Texas, introduced a bill that would would make it illegal for a person convicted of a violent crime to send in the mail any object used for commercial purposes. The bill is currently stuck in committee.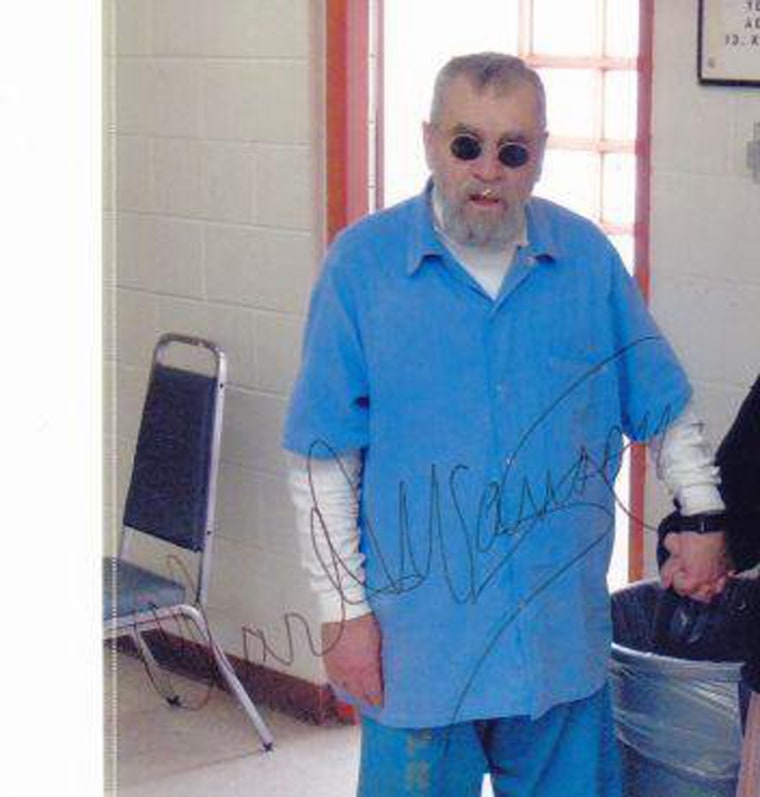 California, Texas, Florida, New Jersey, Alabama, Utah, Montana and Michigan have enacted similar "notoriety for profit" laws. None of them, however, nor the proposed federal law, would prevent the sale of these items by dealers, who could conceivably acquire them through other means,
Notoriety-for-profit laws would also do nothing to prevent the sale of independently produced items like serial-killer snow globes, comic books, action figures, clocks, board games or calendars. Bizarre though it may seem, such items are relatively common, said murderabilia opponent Andy Kahan, who works for the Houston Police Department as a victims' advocate and also serves as the mayor's crime victims director.
A federal law would at least make it more difficult for dealers to conduct business, Kahan said. "You would think this is a no-brainer. The only way to eradicate this despicable industry is through a federal bill."
Exploitation or history?
The Geins are unusual among murderabilia dealers in that they are open about what they do and are willing to speak publicly about it. Other websites like daisyseven.com (based in Illinois), supernaught.com (Florida), murderauction.com (a consolidator and auction site based in California), prisonboundserialkillers.com (Massachusetts), and redrumautographs.com (Montreal) tend to operate "under the radar," Kahan said.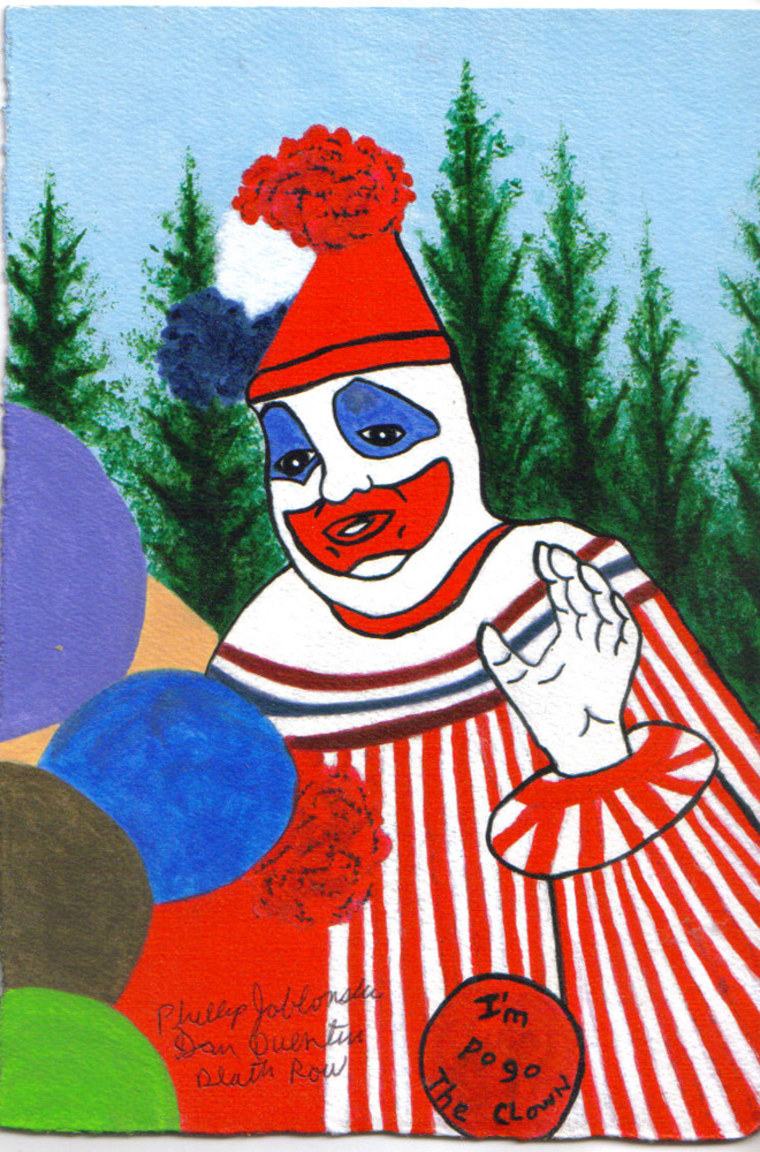 Before these sites were established, dealers sold murderabilia on eBay. It was there that Kahan, in 1999, discovered a dealer selling artwork by murderer Arthur Shawcross, convicted of killing 11 women in upstate New York in the late 1980s. Eventually eBay banned the sale of items related to violent crimes, but Kahan said it took several years of public pressure before the company changed its policy.
A big part of the Geins' business is corresponding with and earning the trust of inmates. They try to appeal to their desire for attention, and often send them writing materials and stamps to make it easier for them to write back. The Geins freely admit they run the website as a business to make money. Both also have day jobs: Eric as a graphic artist, Jessika as a real estate agent.
"We're two normal people who have an interest in true crime," Eric said. "We've found a niche and we enjoy what we do. We have customers from all over the world. Some of them are psychologists and teachers who use them in classes."
The couple said their website is no different than television networks that produce true-crime documentaries, or journalists who write books about killers, or the National Museum of Crime & Punishment in Washington, D.C., which displays items like John Dillinger's car. (The museum, owned and operated in part by famous victims crusader John Walsh, supports several victims' groups such as the National Center for Missing and Exploited Children.)
"They're profiting just like we are," Jessika said. "The difference is they have backers and seem more legitimate."
Eric said he is sympathetic to the feelings of victims' families, but believes he and his wife are doing nothing more than cataloging history. "You can't turn on the TV without seeing something about true crime," he said. "One of the most popular shows is 'Dexter' [a drama about a serial killer]. This is a dark part of history, but it is history."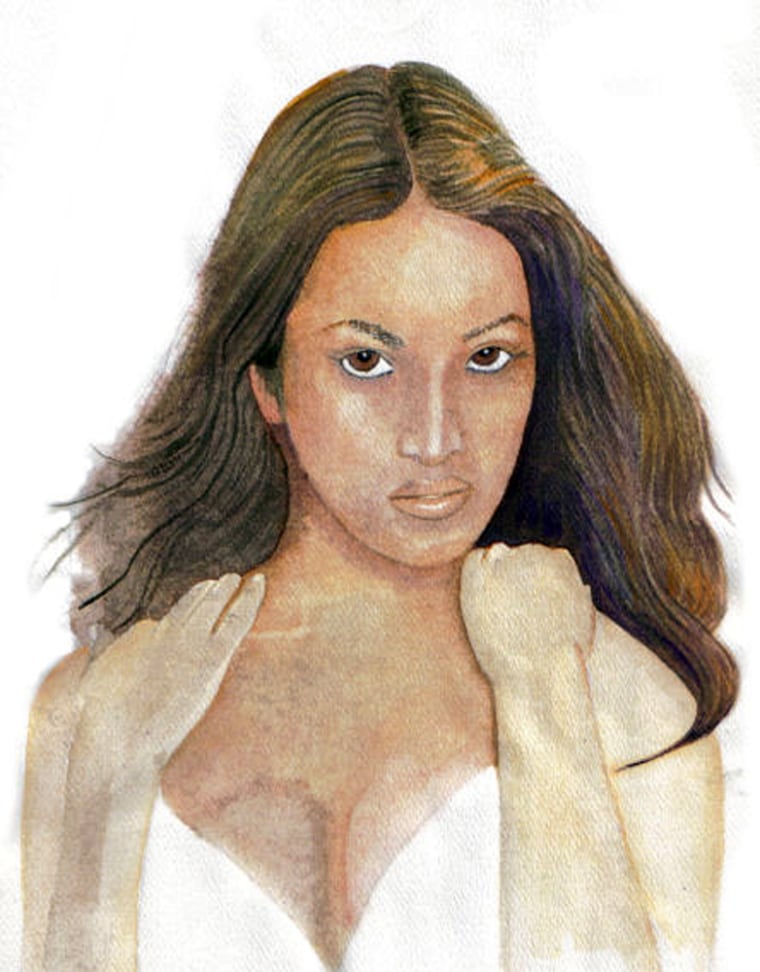 Fascination with killers is something most of us share, said Clint Van Zandt, a former hostage negotiator and FBI profiler, and sometimes that fascination becomes a desire to own a piece of one. Murderabilia represents not just bragging rights, but a safe way of getting close to a killer, a peek inside his head, Van Zandt said.
"It's like when someone goes to the zoo to see a wild animal," Van Zandt said. "We go up to the cage, grab that bar. We almost want to tap that lion on the nose. We want to see how it reacts."
Murderabilia also feeds the killer's vanity and narcissism, Van Zandt feels. "What a serial killer wants to hear is, 'I'm so much smarter, so much more creative, even though society locked me away, people still desire a part of me.'
"There is a segment of the population that has that very special interest in serial killers," he added. "It doesn't make them weird. It doesn't mean they're going to turn into serial killers."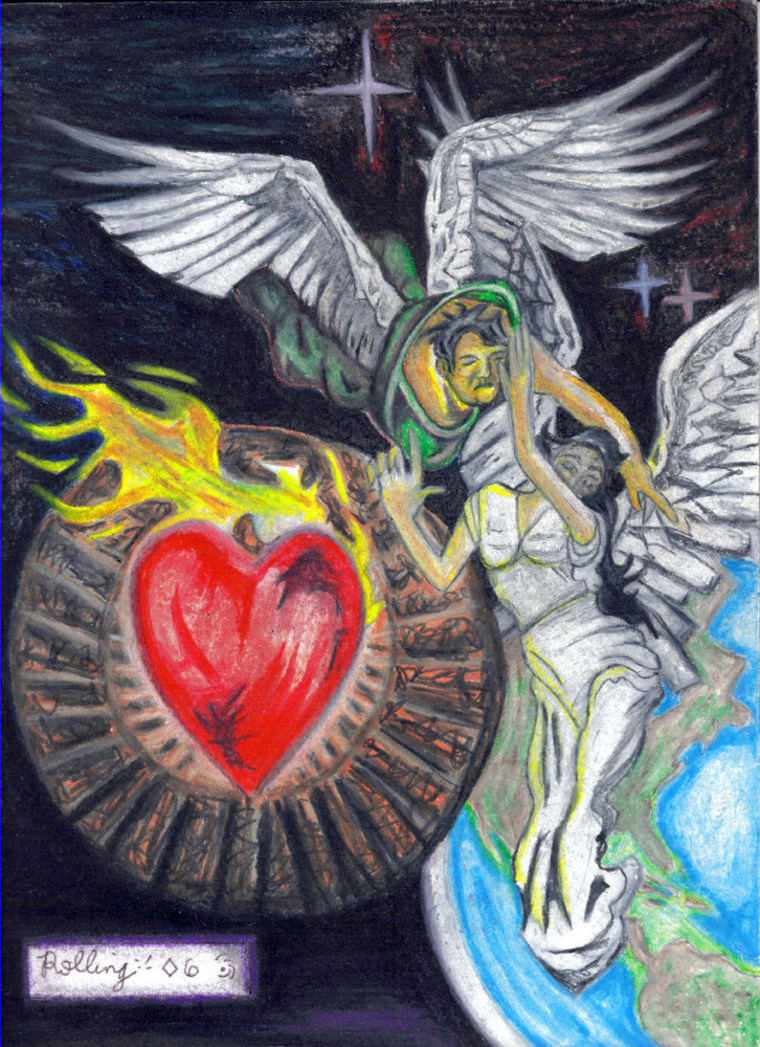 Still, ever since he discovered Shawcross' art for sale on eBay more than a decade ago, Kahan has fought to end the sale of murderabilia. To learn where it was coming from, he started buying items like art, hair samples, fingernail clippings and clothing. He also sent letters to about 20 inmates, telling them their personal items were being sold on the Internet.
Most already knew and did not care. But a few did, including David Berkowitz, known as the Son of Sam. Berkowitz has since aided Kahan by fingering dealers who wrote to him. And Susan Atkins, a member of the Manson "family" who died last year, wrote to Kahan telling him the sale of her murderabilia "makes me look callous and unremorseful, which I am not," Kahan told TODAYshow.com.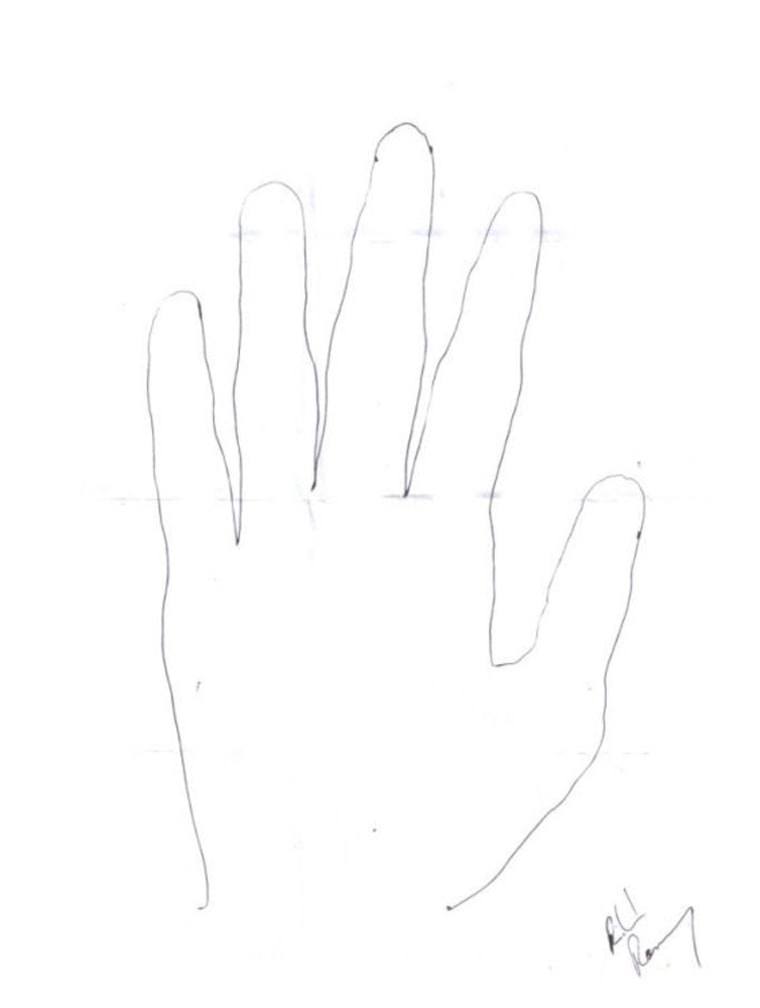 The sale of murderabilia is not new, Kahan said: Before the Internet, dealers used mail-order catalogs. He owns one old catalog called Grindhouse Graphics, produced in the early 1990s by a mortician in Louisiana who sold many items associated with John Wayne Gacy, who raped and murdered more than 30 boys and young men.
But the Internet changed the scale and speed of murderabilia sales. Within 48 hours of the arrest of "BTK killer" (for bind, torture and kill) Dennis Rader in 2005, more than 400 items related to him went on sale, Kahan said.
"Like it or not, a small group of people idolize serial killers like other people idolize rock stars and athletes," he said. "I have no qualms about people collecting that stuff. Where I draw the line is making money from it. It's blood money, plain and simple. I'm all for free enterprise, but this should be where the buck stops."
Harriet Semander's daughter Elena was murdered in Houston on Feb. 6, 1982, one week before her 21st birthday. She was strangled by Coral Eugene Watts, who was convicted of killing more than a dozen women but is suspected of killing close to 100. He left Elena Semander's body in a Dumpster.
A gifted athlete, Elena wanted to teach math and coach sports like her father. "I often wonder what her life would have been like," said Harriet, who now has five grandchildren.
Six months after he killed Elena Semander, Watts was caught after one of his intended victims escaped. He agreed to a plea deal in which he confessed to the murders of 12 other Texas women and received a sentence of 60 years. Prosecutors expected him to die in prison an old man. But later court rulings made Watts eligible, as a first-time offender, for parole after 24 years. To prevent his release, police in other states raced to tie him to murders elsewhere.
It was during this time that some of his letters showed up on a murderabilia website. "After we finally got him put away, the murderabilia thing popped up; we had to fight that too," Harriet Semander said. "It's not that he was selling them; it wasn't even the money. It was just the idea that someone could profit from her murder."
Watts would have gone free in 2006 were he not convicted of another murder in Michigan, for which he received a life sentence without the possibility of parole. In 2007, he died in prison of cancer.
"For a long time we always had newspapers on the table about the murder," Semander said. "We all decided: He's dead now, and we're finally out of the criminal justice system. After he died, I could finally think about Elena without thinking about Coral Watts."