The Olympics create unlikely pairings in unconventional sports, but Craig Melvin and Washington Redskins tight end Vernon Davis caught up for a curling lesson last week that might be the most surprising match yet.
The NFL player greeted Melvin after his long flight to Pyeongchang, South Korea, with a curling broom and an enthusiastic challenge.
Over the past several years, Davis has grown into curling's biggest and most unlikely fan.
He developed an interest in the sport back in 2009, when a reporter asked him to give it a try.
"I went out on the ice and fell in love," Davis told Melvin. The football star now considers it his personal mission to "make curling cool." He even starred in a hilarious music video called "Teach Me How To Curl," set to the tune of "Teach Me How To Dougie."
Now, in his latest effort to promote curling, Davis represents Team USA as the honorary curling team captain. And fittingly, he offered Melvin a lesson.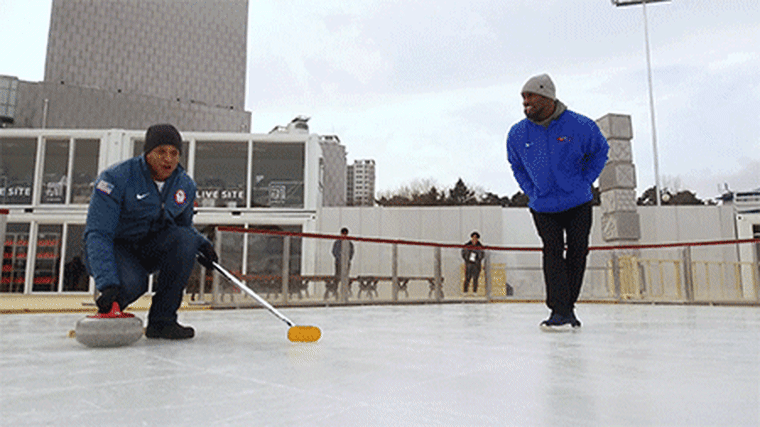 The unpredictable instructor taught Melvin the ways of the curling sheet, from sliding and slipping to sweeping and shouting.
According to Melvin's dedicated display, the obscure winter sport is a lot more complicated than it looks.
USA Curling coach Phil Drobnick says the sport requires the strategy and focus of a chess match.
Players methodically melt the ice in front of the stone with brooms, all while balancing on the slippery surface — a task that proved too challenging at times for the Weekend TODAY anchor.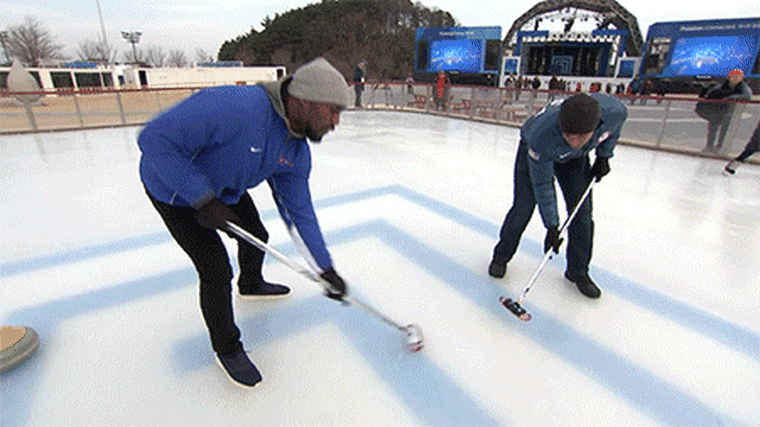 Melvin and Davis showed that the first step to mastering the sport comes with a sense of humor and a willingness to try.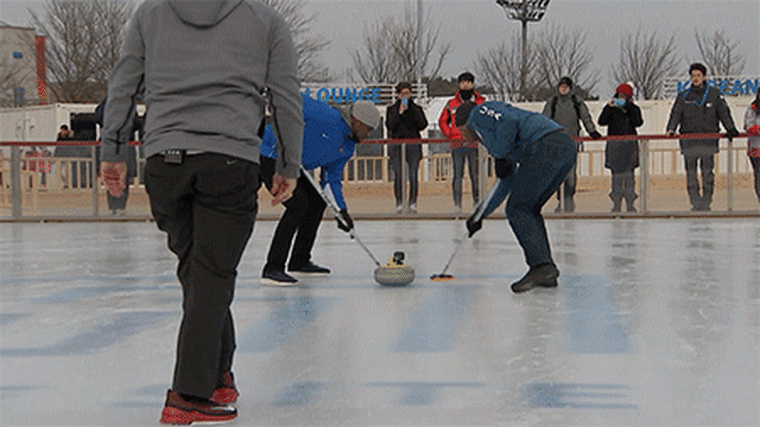 While neither men quite have what it takes to compete in the Winter Olympics, they certainly shared a laugh over the distinctly unusual experience!