A North Carolina photographer captured a powerful image Saturday showing a touching moment between a bride and a groom just minutes before their wedding ceremony.
In the photo, U.S. Marine Corps Cpl. Caleb Earwood holds the hand of his now-wife, Maggie Earwood, while taking time to pray before saying "I do."
"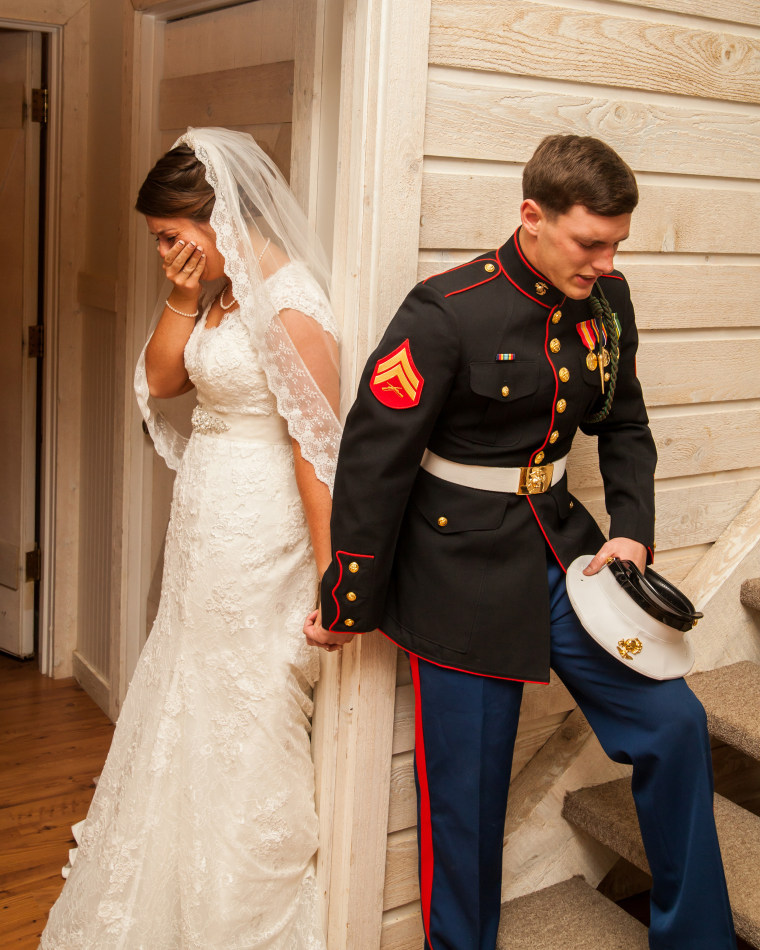 We were about to take our first steps in life together, and we didn't want to take a step without it being in God's will," Caleb Earwood, 21, told TODAY.com. "I prayed to God for my beautiful and intelligent wife that he blessed me with and the amazing family I was marrying into."
Because the couple didn't want to see each other until the ceremony, Caleb stood on the staircase. Maggie, 22, leaned up against the wall to avoid making eye contact.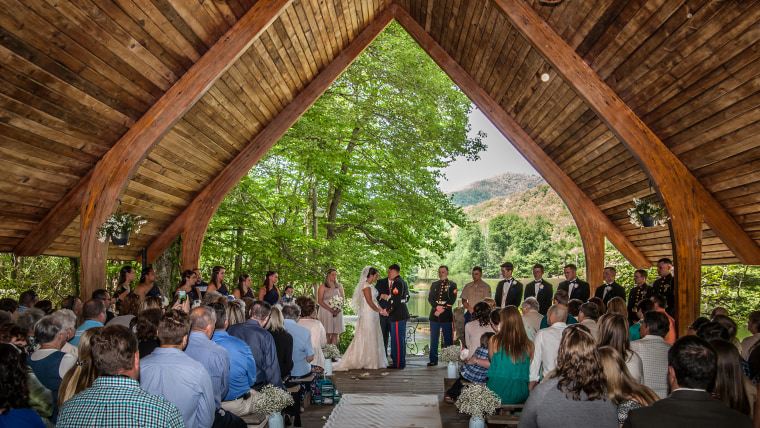 "When I first grabbed his hand, he was shaking really bad, so I knew he was really nervous," Maggie said. "It relieved me to know the person I was getting ready to marry felt the same way about God."
Caleb and Maggie, who both grew up in Asheville, North Carolina, were friends in high school. They started dating about two years ago, and haven't left each other's side since.
"She's so beautiful. I couldn't help myself! An excited Caleb said.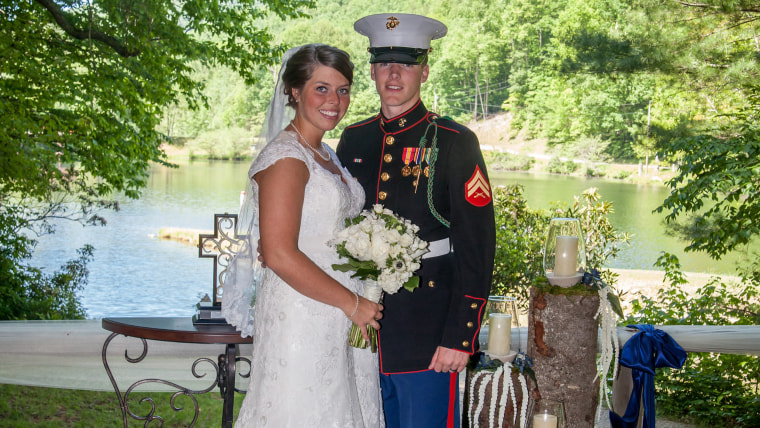 Photographer Dwayne Schmidth, who has photographed about 100 weddings in his 4-year career, said this is one his most memorable experiences. Although he almost didn't make it to wedding after having emergency surgery last week to remove a kidney stone, he gathered enough strength to be there for the big day and photograph the heartfelt moment.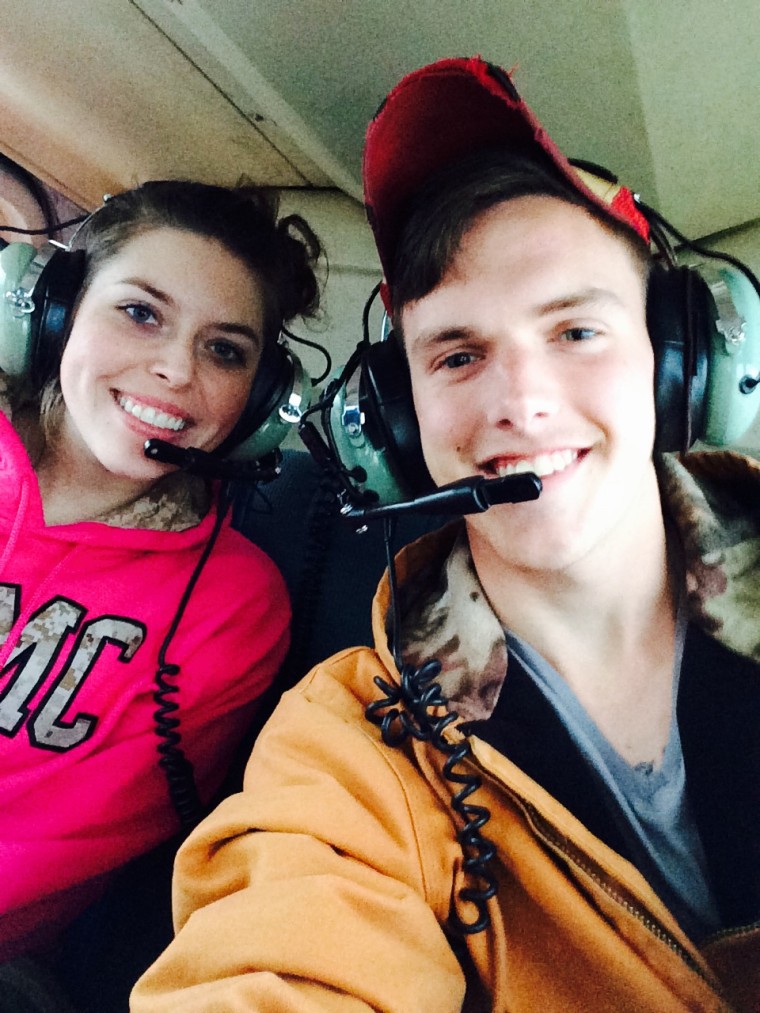 The happy couple is visiting Dollywood in Tennessee for their honeymoon. They plan to live in Jacksonville, North Carolina while Caleb is stationed at Camp Lejeune. He's been serving in the Marines for 3 years.
"We're thankful that our picture is able to bless so many people and touch that many hearts," Caleb told TODAY.com
Follow TODAY digital dude Kyle Michael Miller on Twitter.