When Capt. Alisa Sieber-Johnson learned she'd be training as a U.S. Marine in Quantico, Virginia, for six months, she was honored — but also concerned that she'd be living in barracks where dogs aren't allowed. Because her husband, Lt. Shawn Johnson, was scheduled to deploy with the Navy around the same time, the couple worried about what to do with their beloved dog, JD, while they were away from home.
"My husband and I got JD when we first got married. He was our first baby," she told TODAY. "He has such a spark of personality and he's completely loyal."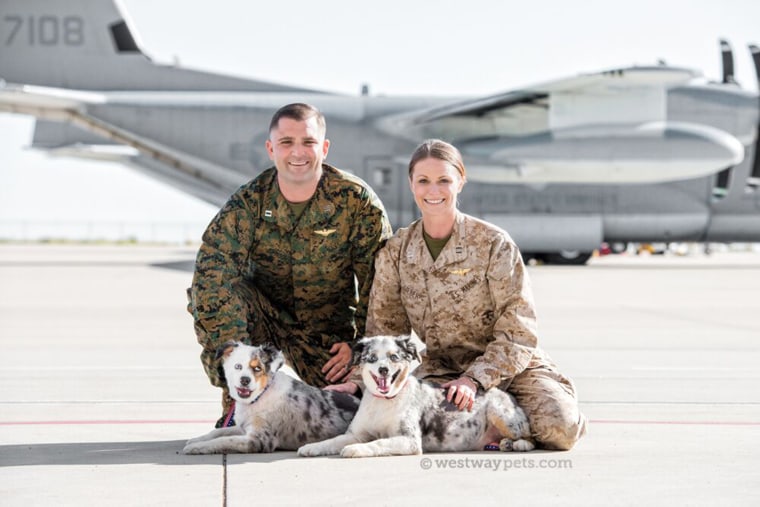 JD eventually found a temporary foster home, but the experience led the couple to create Dogs on Deployment (DoD), a nonprofit that connects members of the military with civilians to board their pets when the need arises. Thanks to a network of volunteer fosters across America, more than 1,100 pets have found temporary care since 2011, including dogs, cats, hamsters, guinea pigs, turtles, snakes, rabbits and chickens.
Sieber-Johnson deployed in 2015 to Kuwait to fly combat missions in Iraq in support of Operation Inherent Resolve, so the organization's work is deeply personal to her. She said serving in the military can be stressful, and the unconditional love and support of dogs is calming.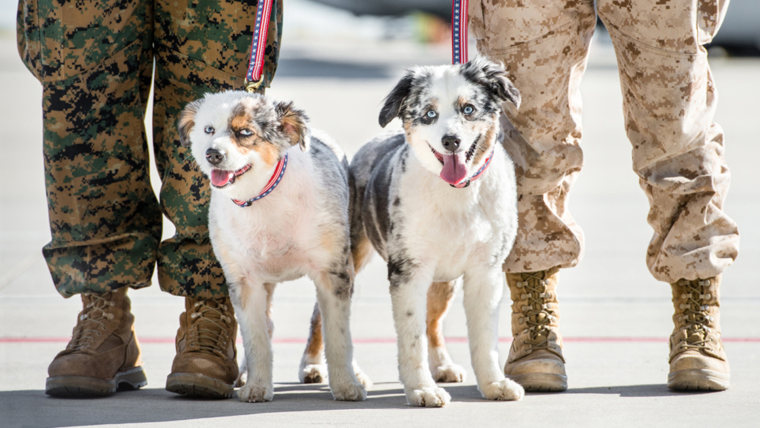 "If you were gone for a day or you've been gone for 12 months, your dog is going to be equally as happy to see you," she said. "That's a great feeling."
Johnson, now 29 and the nonprofit's president, juggles running Dogs on Deployment with flying fixed-wing cargo aircraft as a captain in the Marines, and life as a new mom to the couple's daughter — not to mention caring for two dogs, two parrots, two cats and fostering pets at the couple's home in San Diego, California.
Though no one at DoD draws a salary, Johnson said she and her team of volunteers find it incredibly rewarding to give peace of mind to members of the armed forces about their pets while they're serving their country. Through its Pet Chit Financial Assistance Program, the organization has also awarded nearly $400,000 in grants to assist military families with moving costs for their pets, emergency veterinary treatment and spay/neuter services.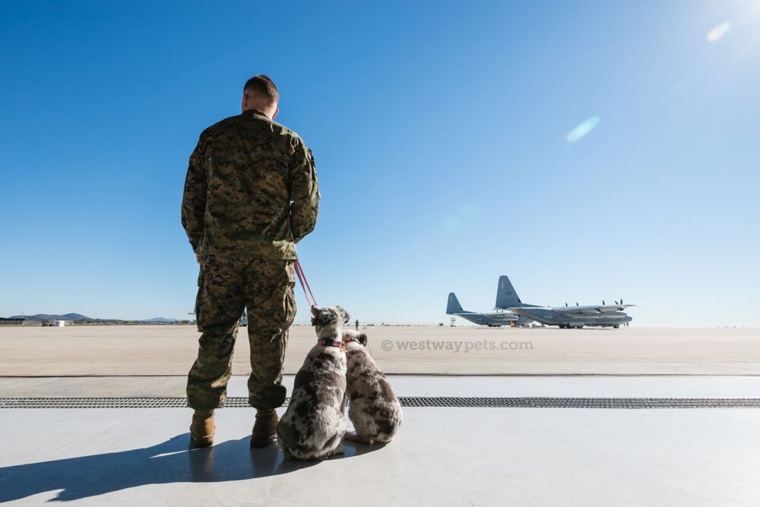 "DoD brings together two of America's loves: our support for our troops and love for our pets," she said. "It's spread 100 percent through word-of-mouth. There's no other organization doing what we're doing."
Dogs on Deployment was a huge help for Sgt. Mark Howard while he was deployed with the Army in Kuwait and Iraq. He could no longer afford to pay for boarding his black Labrador retriever, Nip, and his Jack Russell terrier, Capone, due to a divorce, and he didn't want to have to surrender them to an animal shelter. He reached out to DoD and requested that the two canine pals — "battle buddies, like we call it in the Army" — find a foster home together if possible.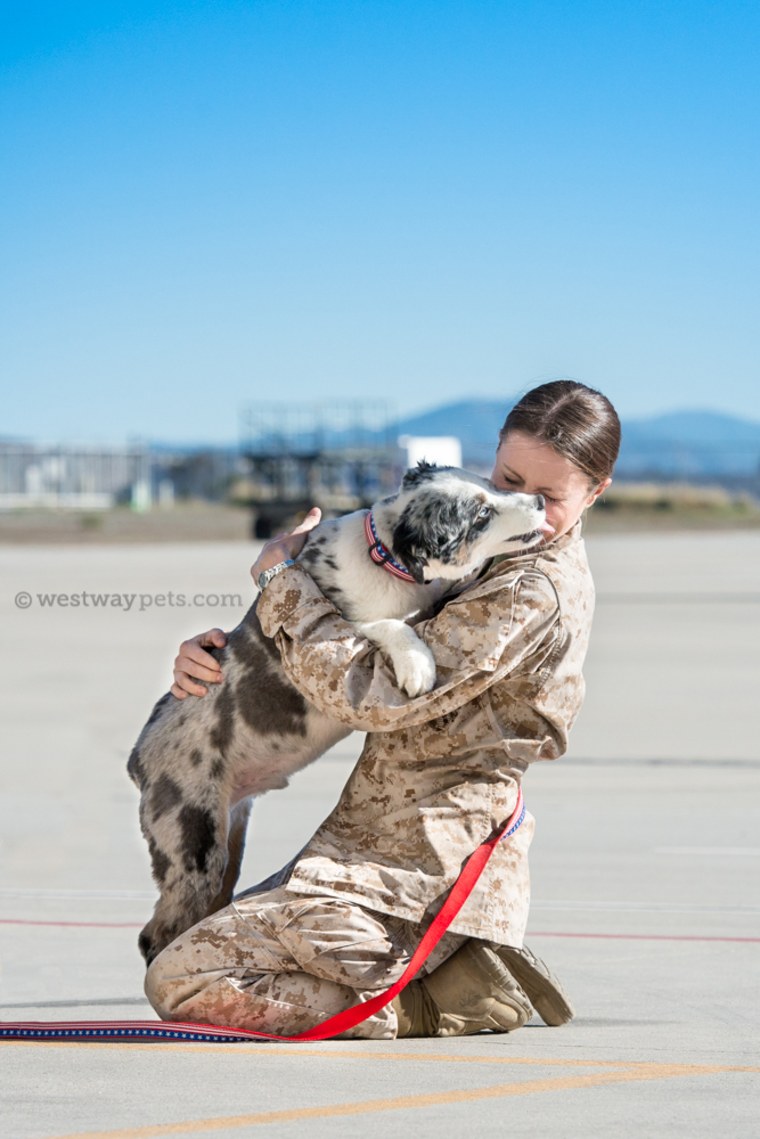 That's when retired Army Ranger Kevin Leppla and his wife, Margaret, welcomed the dogs into their home in Yelm, Washington. They frequently posted Facebook photos and videos of Nip and Capone playing on their 5-acre property for Howard while he was overseas. They even volunteered to care for the dogs for a few extra months when he was sent to military leadership school back in the U.S.
"I'm extremely grateful," Howard said. "I love my dogs a whole lot. When you're deploying, or if you have to change duty stations, that's something huge that's on your mind: 'What am I going to do with the dogs? How am I going to manage that?' I think it's a great program."
For the time being, Howard is stationed in Washington State, and still takes his dogs to visit the Lepplas — now friends — and play with their new puppy. Kevin Leppla said it was a "blessing" to care for Nip and Capone through Dogs on Deployment because he respects military service and loves animals.
"It's a great way to give back to the people serving," he said. "Dogs are part of your family, and you can help out a military service member's family. It's a lifesaver."