Tessa Ashton's students entered her kindergarten classroom not knowing much about college — or whether it was even an option for them.
But at the end of the year, all 27 of them will be walking out with their college paid for, thanks to Marty and Seon Burbank, who pledged $1.2 million to the cause.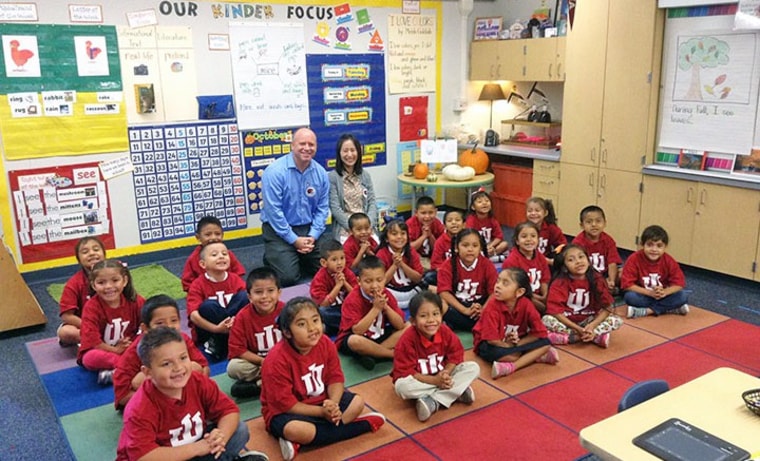 Through Eastside Christian Church in Anaheim, California, the couple have been helping Ashton's class for the past three years: buying school supplies, rugs for the classroom, even iPads. But this year they decided to give her students, who come from low-income families, the gift of a lifetime.
Marty had been planning to buy a boat. But when his pastor gave a sermon on sacrifice and charity two weeks before Christmas, he and his wife Seon had a change of heart.
"You can't put a price tag on a college education," Marty, 51, told TODAY. "The boat I was looking at cost $350,000, and I figured that after 12 years of paying insurance, registration fees, storage and maintenance, it would come out to be close to the same amount."
Marty and Seon were the first to attend college in their respective families. And it wasn't easy for either of them.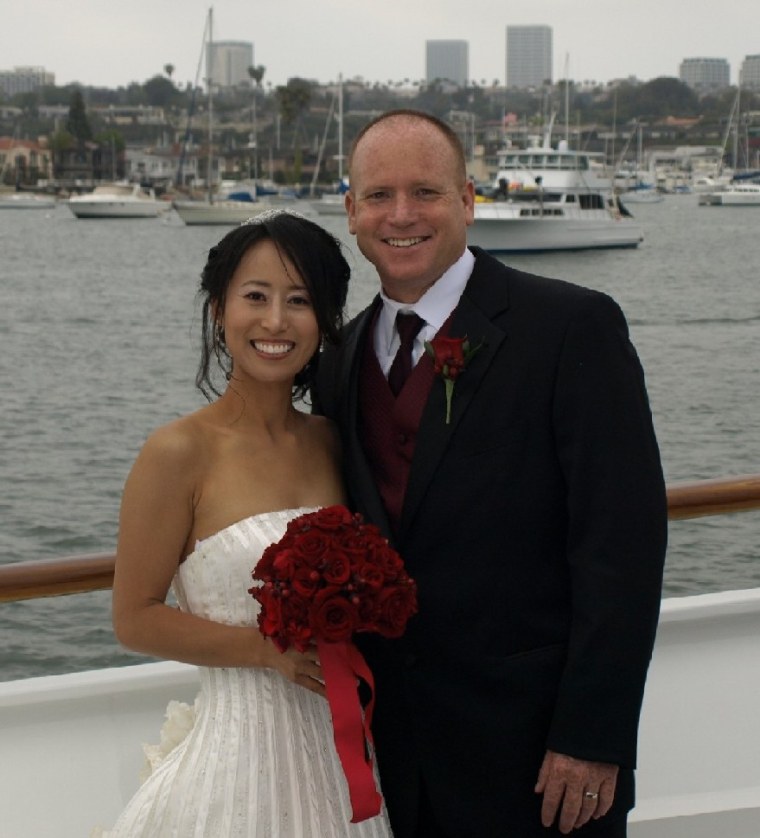 Marty received funding from the military, but still had to attend community college for two years before he was able to afford the State University of New York. As for Seon, when she got accepted to a university in South Korea, her parents weren't able to pay the tuition; her aunt and uncle had to step in to help.
"We did it for the children's future," Seon, 44, an early-childhood chair at Vanguard University, told TODAY. "College opened a lot of doors for me and my husband. And without the help, I don't know where I'd be today."
RELATED: College student uses coupon-clipping skills to donate over $110,000 to charities
The Burbanks requested only one thing in return for their generosity: that the students send them a drawing or essay every year about what graduating college will mean to them and their families.
Every time Marty has visited Ashton's class, he's spent time with the students on the playground or read to them. Now that the kids know college is in their future, they've been eager to tell him what they want to be when they grow up.
RELATED: Why early childhood development programs are vital
"Fireman and policeman were the two most popular professions among the students, but some said they wanted to be doctors, teachers — and there was even a girl who had her heart set on being a horse trainer," Marty said.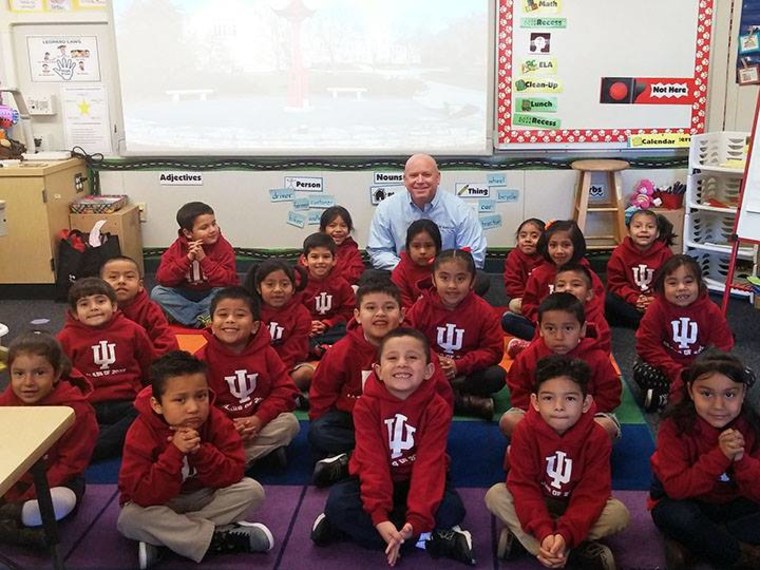 Ashton has always made it a point to talk to her students about college, but this class has been different. In years past, she's worried that her students would be excited about college at school, but then come home to parents who would discourage the idea because they couldn't pay for it.
The Burbanks and Ashton have called upon Alicia Meza, a paralegal in Marty's office, to be their liaison with the kids and parents. Meza has set up weekly calls with each of the families, and encourages them to understand the process of college admission so they can help their children through it when the time comes.
"We're going to have to tighten our belts a bit by driving our cars a little longer, not taking as many vacations and working harder," Marty said. "But it's all worth it to be able to give these kids the gift of an education."