Margaret and Allan Little have a lot to be thankful for this holiday season.
The couple, who have been married for 76 years, celebrated their 100th birthdays together.
Their secret to lasting love? "Live a decent life, behave yourself and be thankful," Margaret told TODAY.com.
On Allan's birthday, Nov. 12, staffers at The Meadows Lakeshore Senior Community in Nashville, Tenn., threw them a surprise party, complete with old friends, great speeches, tons of flowers and a buffet filled with food.
"There were more flowers at the party than I'd ever seen in my life," Margaret said.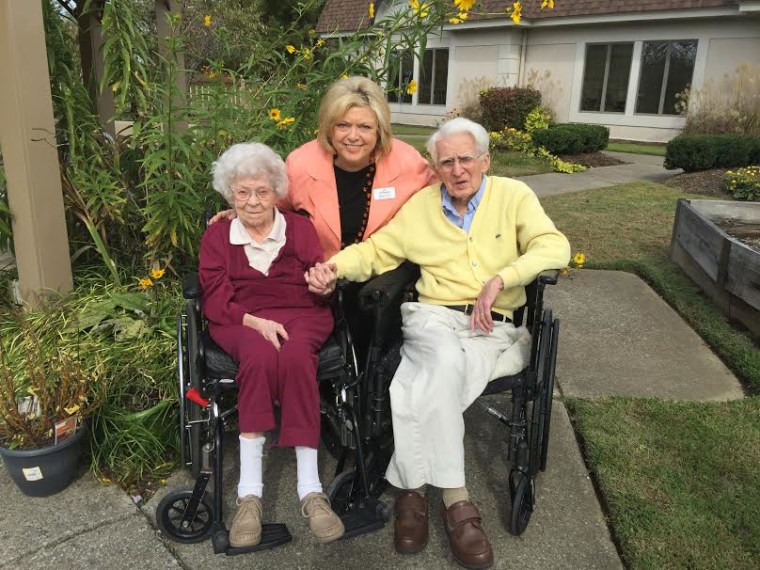 RELATED: 100-year-old works 11-hour days, 6 days a week to keep active
Margaret gave her husband a monogrammed baby blue sweater. Her birthday was a few months ago, on Aug. 6. He got her two dozen red roses and a beautiful suit to wear to church.
The Littles met at Charlotte Avenue Church of Christ when they were young, but didn't end up dating until junior year of high school.
Margaret was throwing a party and asked Allan if he'd come as a date for a cousin visiting her from out of town.
She didn't realize they'd actually be the ones to hit it off — and the rest was history!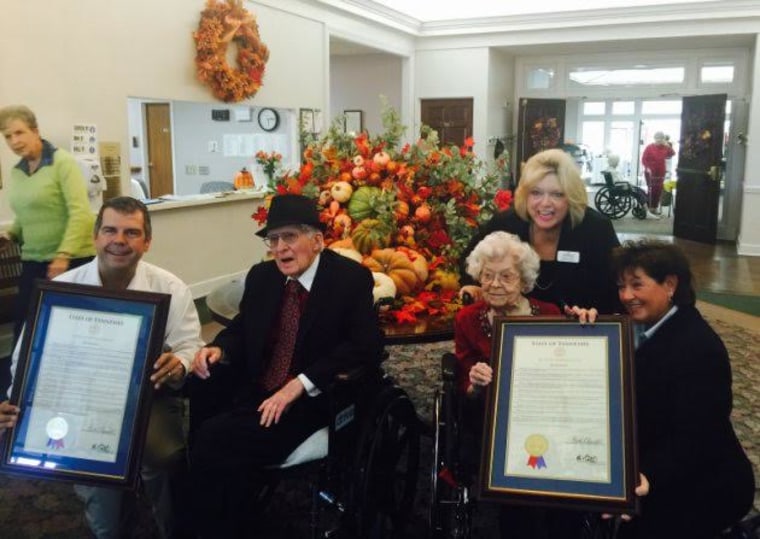 "I tried my best to take care of Margaret and myself," Allan told TODAY.com. "And to give Margaret the honor and respect she deserved."
While Margaret can't believe she turned 100, Allan doesn't feel any different. But he did admit to feeling "honored and blessed."
RELATED: Willard Scott, weather reporter and centenarian birthday greeter
"I feel kind of old, but I'm also grateful because not many people get the opportunity to live this long," Margaret said.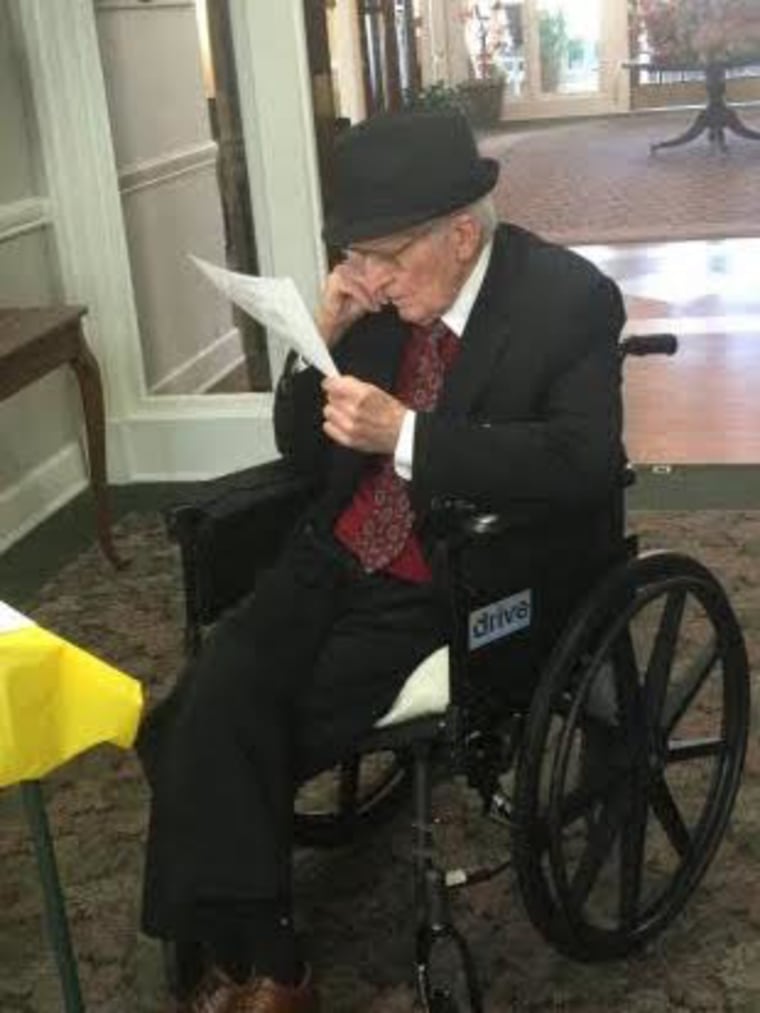 They were recognized for their great achievement with an official proclamation from a state representative, a letter from Nashville Mayor Megan Barry and another from the White House.
"I never really thought about living this long, but now that I'm 100 years old, I guess that's kind of special," Allan said.