Actor Conrad Bain, perhaps best known for his role as kindly millionaire Phillip Drummond on "Diff'rent Strokes," has died at 89, his daughter, Jennifer, has confirmed to Access Hollywood.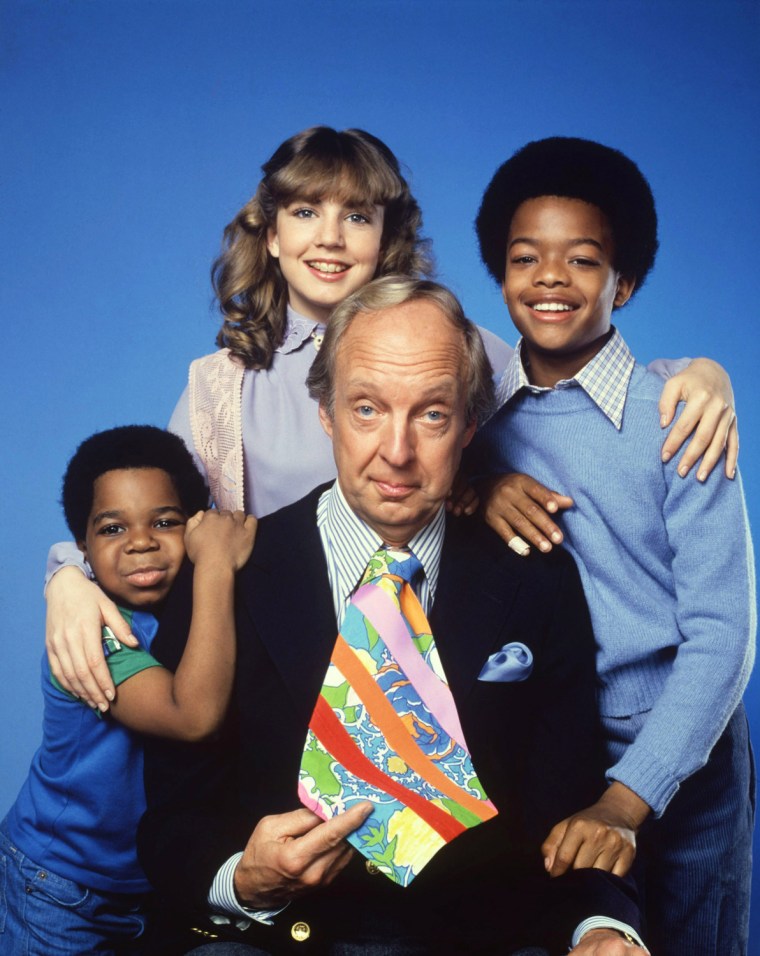 Bain had been hospitalized since Thursday, Jennifer Bain said, and wasn't suffering from an illness. 
"He just died of old age," she told Access Hollywood.
Bain also said that she and her brother were with their father when he died, and that she sang to him in his final moments.
Bain's daughter said she "adored" her father "as did many others that knew him. A whole generation of people saw him as a father, so I just want to share in their loss."
There will be no funeral or public memorial, she said. 
Todd Bridges, who is the only survivor among the three young actors who played Bain's children on the show, had kept in touch with Bain and spoke with him just a week ago, he said, calling Bain "the glue" of the cast.
"I am deeply saddened by the sudden passing of Conrad as we were looking forward to celebrating his 90th birthday next month," Bridges said in a statement. "In addition to being a positive and supportive father figure both on and off-screen, Conrad was well-loved and made going to work each day enjoyable for all of us. He will be missed, but never forgotten."
Bain had already played a major role on the 1970s sitcom "Maude" when he was cast on "Diff'rent Strokes." He played a wealthy Park Avenue widower who adopted the two black sons of his deceased housekeeper. The show made a star out of young Gary Coleman, whose catchphrase "Whatchoo talkin' about, Willis?" became a national sensation. The show also produced a hit spin-off, "The Facts of Life."
But the show had its share of troubles. Young stars Coleman and Bridges, who played Drummond's adopted sons, and Dana Plato, who played his daughter, would struggle with drugs and legal woes. Plato became pregnant during the show's filming and was dismissed from the program. She later committed suicide.
Coleman, whose growth was limited due to an autoimmune disorder, struggled financially and professionally, and died at age 42.
"Diff'rent Strokes" ran from 1978 to 1985 on NBC. It was canceled for low ratings and then picked up by ABC for one final season, ending in 1986.
On "Maude," Bain played title character Maude's neighbor, Dr. Arthur Harmon. Bain's own real-life twin brother once made an appearance as Harmon's brother.
A look back at Whitney Houston, Davy Jones, Andy Griffith and others we lost this year.
Related content: