It's hard to imagine TODAY without Matt Lauer — and it's easy to see why.
With Friday's show, Matt's officially been an anchor in Studio 1A for 20 years!
From his first days as an co-anchor alongside Katie Couric — who happens to be back this week filling in for Savannah Guthrie, who is on maternity leave — to his recent stretch alongside Savannah Guthrie, Matt's seen and done it all on the show.
And on Friday morning, we're celebrating that record-setting run.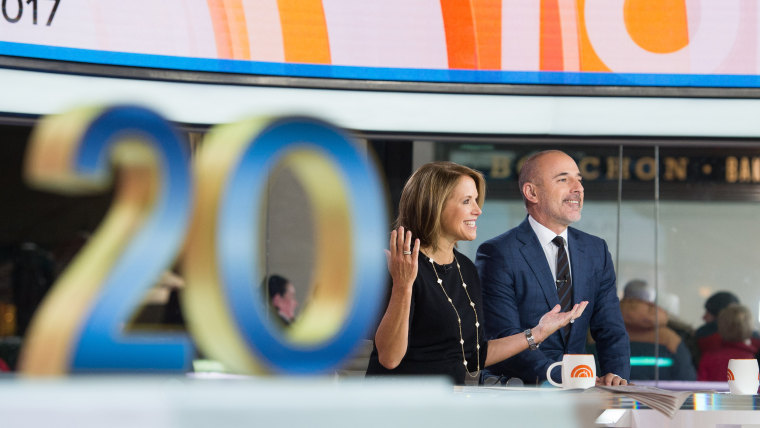 RELATED: These superfans cheered Matt on his first day 20 years ago — and today they returned!
"So many high points and so many low points," Katie teased as the show opened. "I'm just so excited to celebrate you."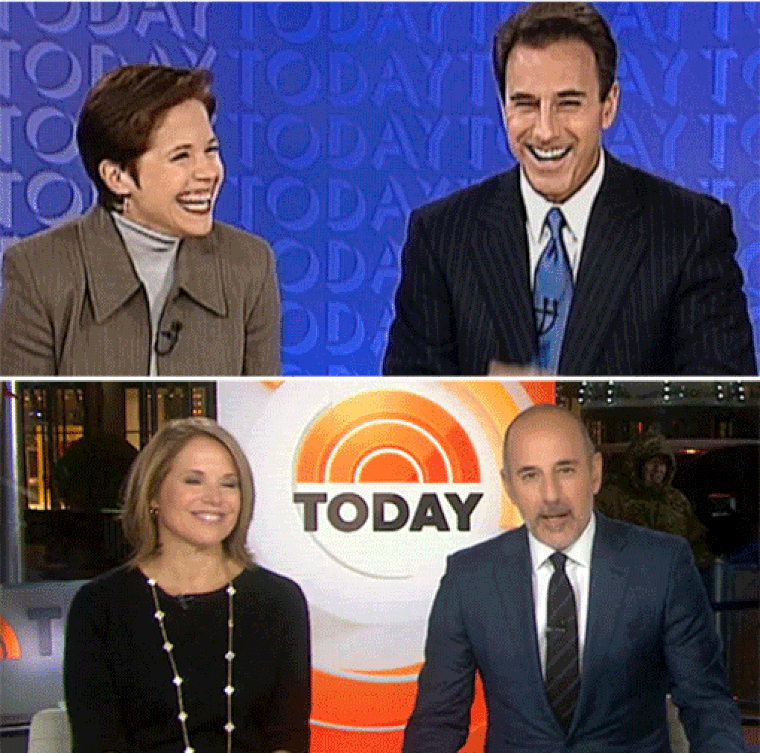 As Matt told her earlier this week, the time he's spent covering breaking news, traveling the world and interviewing dignitaries and celebrities alike has simply flown by.
"But that means it's a good thing," he explained. "That means it's been fun and interesting and challenging, and it all started with you in 1997."
Speaking of 1997, here's a quick flashback to Matt's very first day as co-anchor.
Matt's known for tackling the tough topics and the lighter moments with equal ease, and that's something his peers applaud.
"The toughness comes with the questions," Tom Brokaw said in a taped salute. "He doesn't allow you any wiggle room."
In that same piece, Savannah noted, "The thing that always comes through with Matt is his humanity."
But for Al Roker, who's often been Matt's partner in adventure over the years, it's all about the laughs: "Abbott and Costello, Laurel and Hardy, Lauer and Al Roker!"
Meanwhile, there were a few surprises in store as the show rolled on Friday.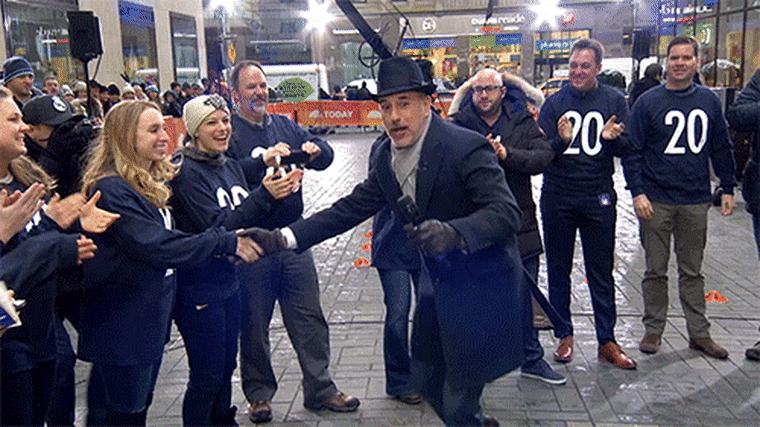 After a flashback to his best moments aired, the whole gang — including Savannah and Dylan Dreyer, who've been out on maternity leave — showed up on the plaza to cheer him on.
The group was joined by dozens of TODAY staffers, who donned special "20" shirts and formed a human tunnel to salute the 59-year-old TV icon. There were high-fives, hugs and smiles all around.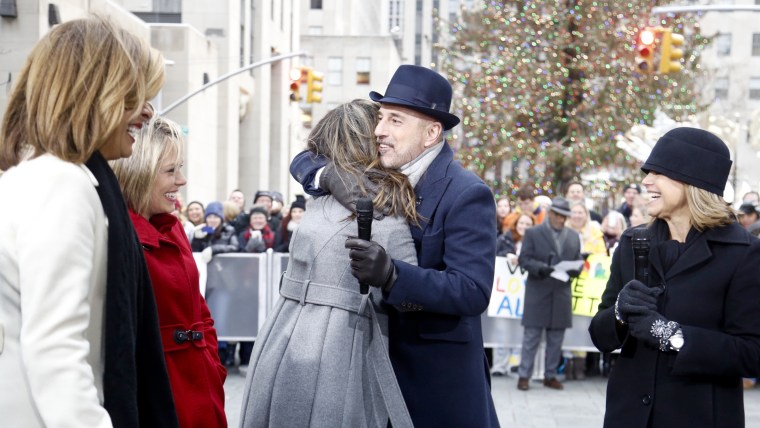 RELATED: Matt Lauer wore a choker necklace and nothing will ever be the same
Of course, we here at 30 Rock are not the only ones cheering Matt's milestone.
A star-studded group of familiar faces had something to say about it, too.
Elton John, Tom Hanks, Jon Hamm and Annette Bening are among the celebrities who sent their regards — and barbs — Matt's way.
Matt Lauer assumed the anchor chair Jan. 6, 1997. And it's been quite the ride since; he's interviewed three sitting presidents, broadcasted from seven Olympic Games and circled the world more than 10 times. See images of his most iconic moments.
"I think what we all need to notice in this particular situation is that you're getting old," Kevin Hart joked.
"Happy 75th birthday and 20th anniversary on the TODAY show — this is a double bang for you."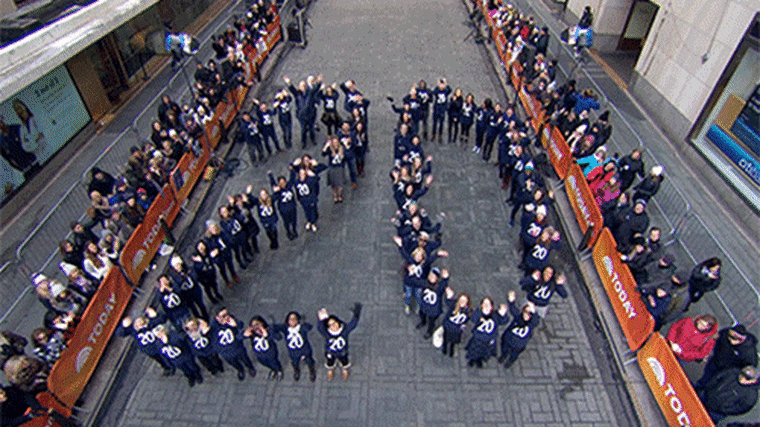 Follow Ree Hines on Twitter.