After visiting her godson, Christian, in the hospital when he was born, Stephanie Grimm noticed that another boy was celebrating his first birthday.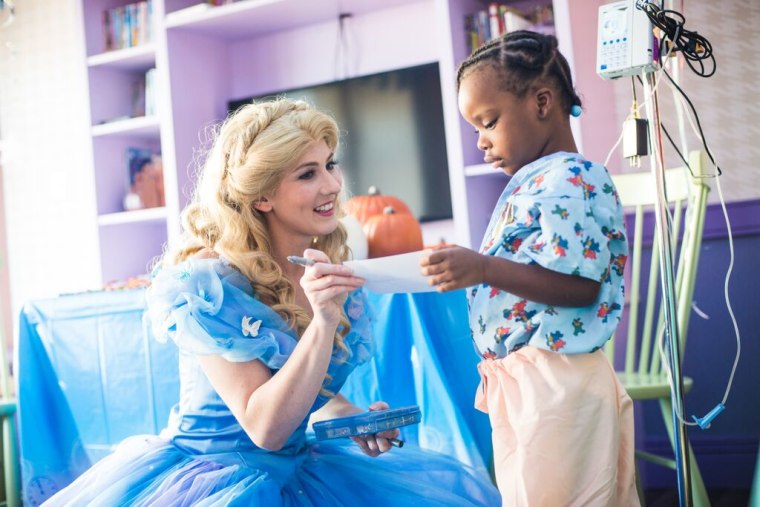 "The hospital didn't plan a party, they just gave him a gift," Grimm, 38, told TODAY.com. "So the natural party planner in me didn't think that was acceptable."
RELATED: See the inspiring sacrifice this man made to help his girlfriend's mom
Four years later, The Confetti Foundation was born and has given more than 790 kids the birthday celebration they deserve.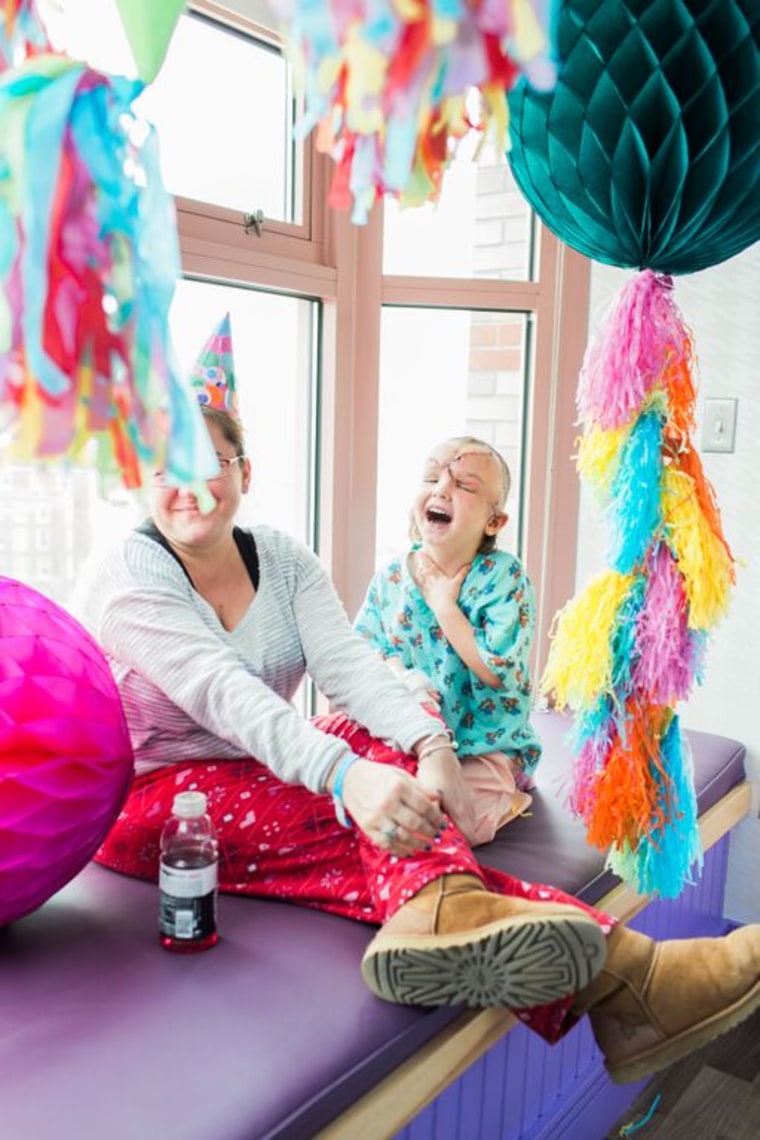 RELATED: Leah Still is cancer-free: It's time to celebrate!
The foundation puts together birthday boxes with everything needed to throw a party. They come in 50 different themes and include four to eight settings of plates, napkins, utensils, decorations and they even throw in a handmade card and T-shirt.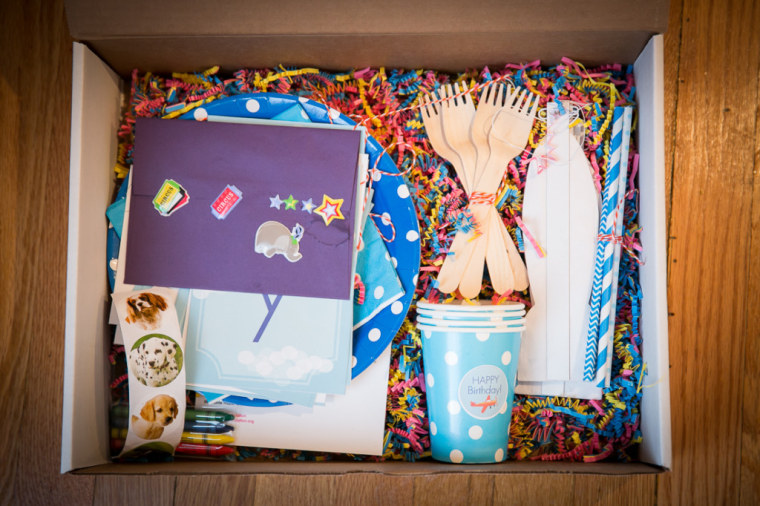 Grimm dropped off the first box to Hasbro Children's Hospital in Providence, Rhode Island, where she lives, in February 2014. Now she has special volunteers called "birthday fairies" who deliver boxes to 80 hospitals.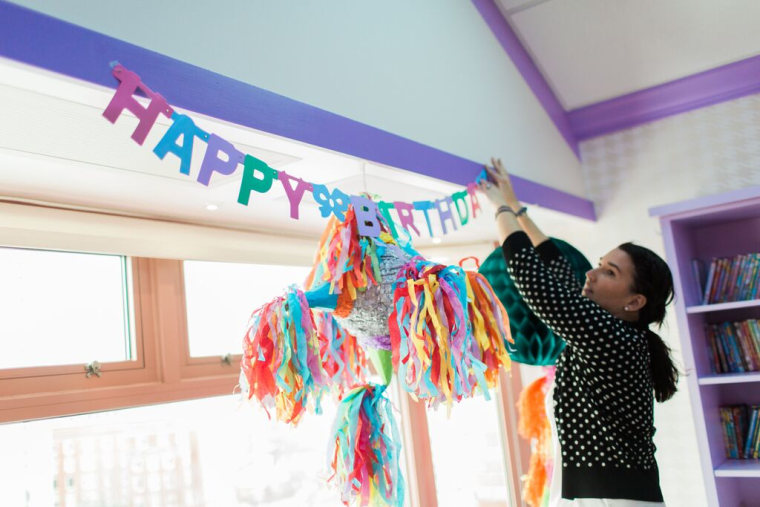 "Parents have enough decisions to make when kids are sick," Grimm said. "I'm happy I can provide a resource that does all the work for them and doesn't require them to have to leave the hospital."
RELATED: Young doctor helping St. Jude kids was once a patient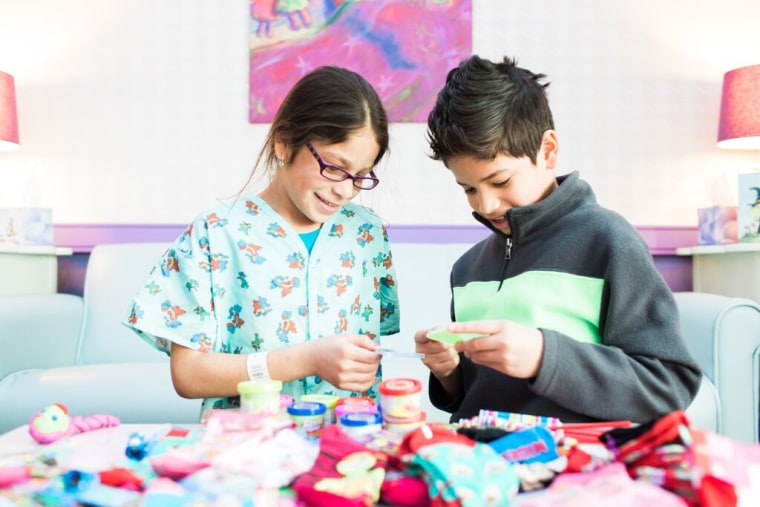 The Confetti Foundation is funded through private donations and got its first grant from CVS Health. Recipients of the box also have the opportunity to donate $22, the cost to make each box, as a way to pay it forward to other kids deserving a birthday surprise.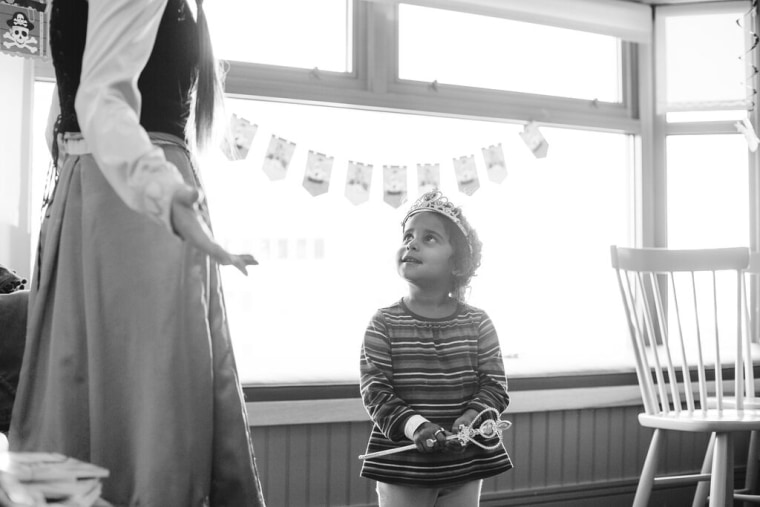 Being a birthday fairy is extra special for Brittany Schwaigert, whose son suffers from Tuberous Sclerosis Complex, which means he has to spend a lot of time in the hospital.
RELATED: Son recruits softball team to play with his 81-year-old Dad
"Stephanie understands how important it is for these children to feel special on their birthday," Schwaigert, 36, who delivers boxes to LeBonheur Children's Hospital in Memphis, Tennessee, told TODAY.com. "If we can deliver even one moment of happiness under sometimes tragic circumstances, it can change the child's mood and hopefully help with their healing process."
Tiffani Swanson, 36, saw her niece, who has leukemia, become a much happier person after celebrating her 16th birthday with The Confetti Foundation on Nov. 4, 2014 at Comer Children's Hospital.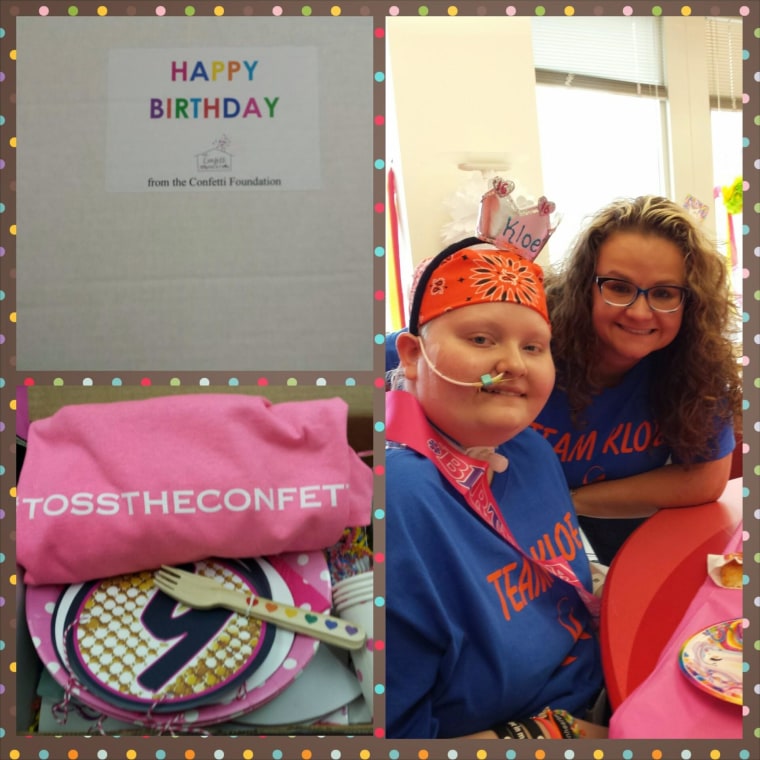 "She's a big girly girl, so we got the glam box and her face just lit up when she saw it," Swanson told TODAY.com.
RELATED: Minnesota couple drops $500,000 check into Salvation Army kettle
If families want to throw a bigger party, Grimm accommodates them at no extra cost.
"It's their day and we're just happy to brighten it for them," Grimm said