Four-year-old Branden Witt won't be able to join the kids in his Chesterfield County, Virginia neighborhood for trick-or-treating on Saturday because he will still be recovering from brain surgery.
So the neighborhood brought Halloween to him a little early.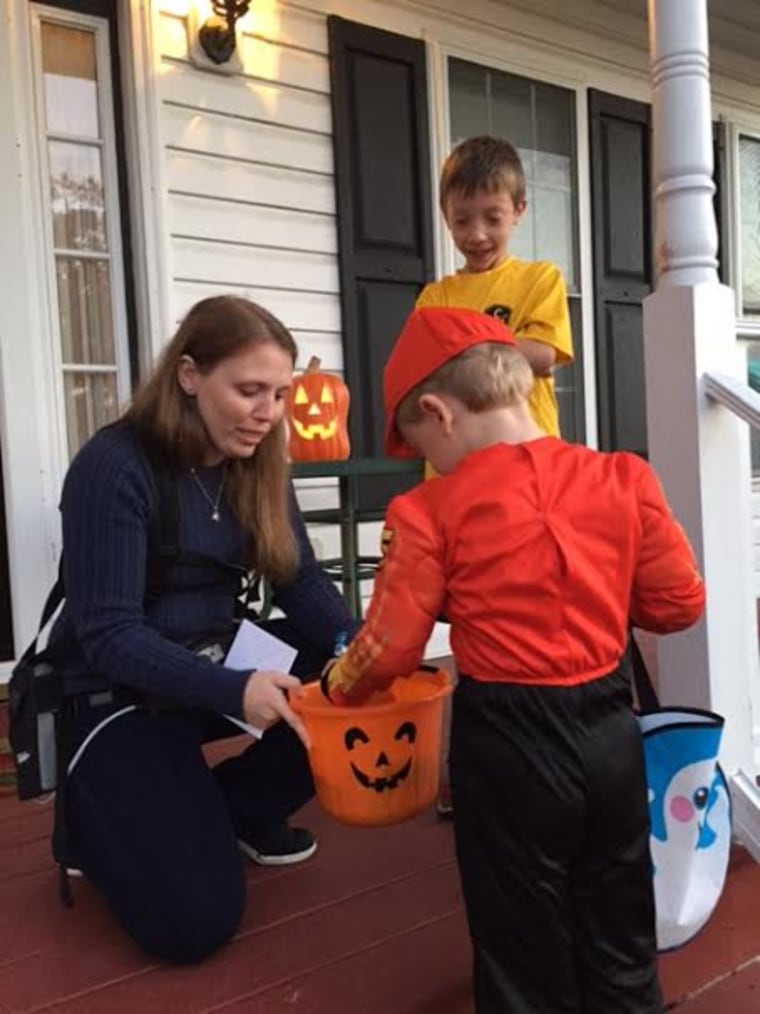 On October 17, thanks to some careful planning from his parents, 42 houses in the area lit up for the little boy who has Chiari malformation, a condition in which brain tissue extends into the spinal canal.
"When we found out the surgery would prevent him from trick or treating, we knew he'd be upset, so we thought of what we could do," Carol Witt, Branden's mom, told TODAY.com.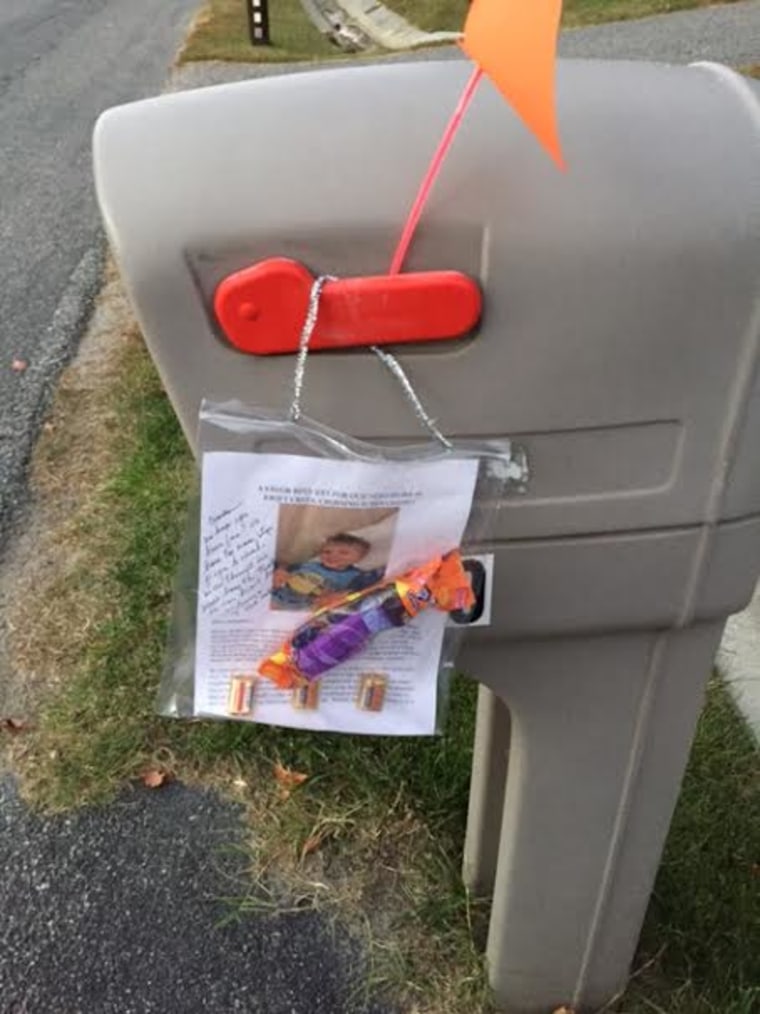 Carol and husband Bobby Witt came up with the idea to throw their son an early Halloween, putting together bags consisting of Branden's photo along with a pumpkin, a glow stick and a description of what they were aiming to do, which they dropped into nearly five dozen mailboxes on October 10.
They asked those willing to participate to put the glow sticks on their mailboxes on October 17, and just in case there wasn't a good turnout, they asked friends and family to come park their cars on the street so that Branden could trick or treat out of their trunks.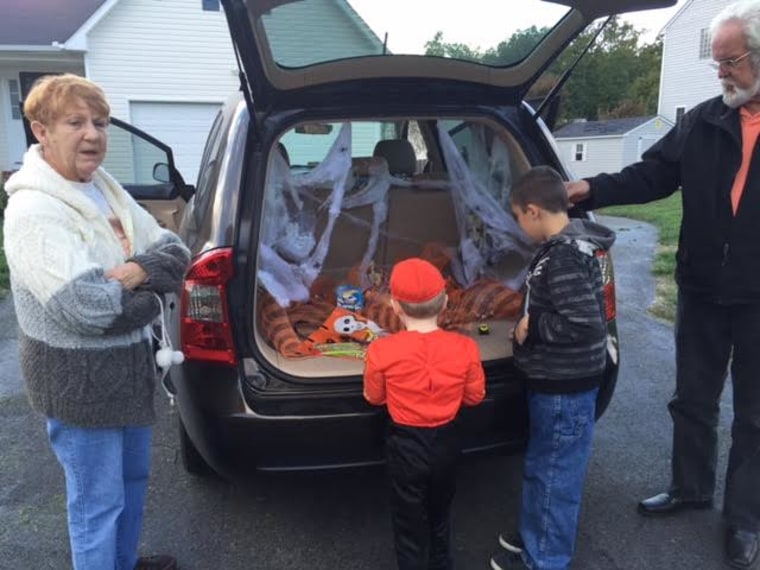 The neighborhood obliged, giving Branden a magical holiday.
"He was so excited that he didn't even realize it wasn't really Halloween," Carol said. "Also, having so many family and friends there made a big difference."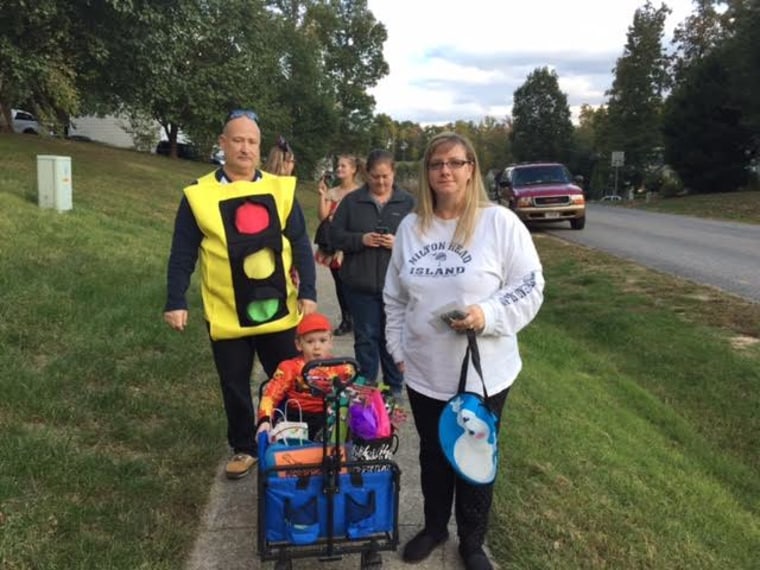 Branden couldn't wait to throw on his Lightning McQueen costume and head out into the neighborhood to go trick or treating with his dad, Bobby, who dressed up as a stoplight. Branden asked his mom, who usually hangs back to hand out candy, to come with them dressed as his mommy.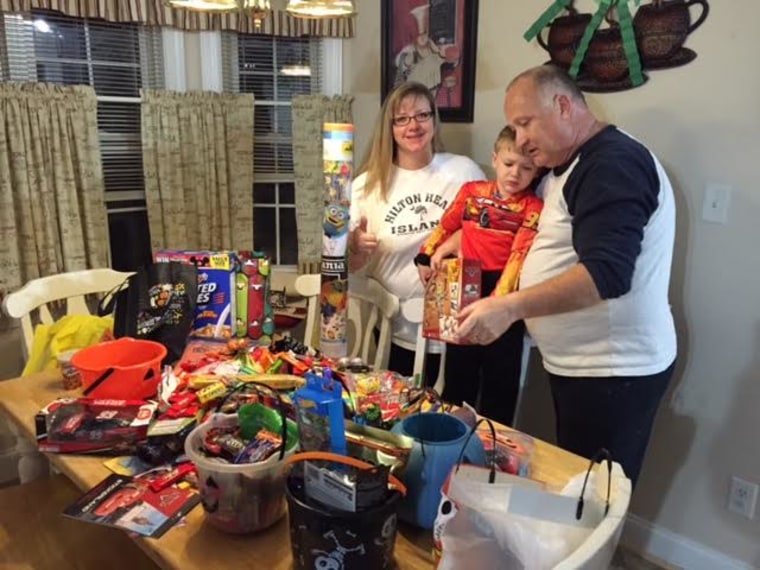 While some houses gave Branden buckets of candy, others gave him activity books, markers and stamp pads. A neighbor who was going to be out of town came by early to drop off candy, $20 and a "Despicable Me" DVD.
"We were beyond pleased with the turnout," Carol said. "Even some houses that don't usually participate in real Halloween went along with our fake Halloween."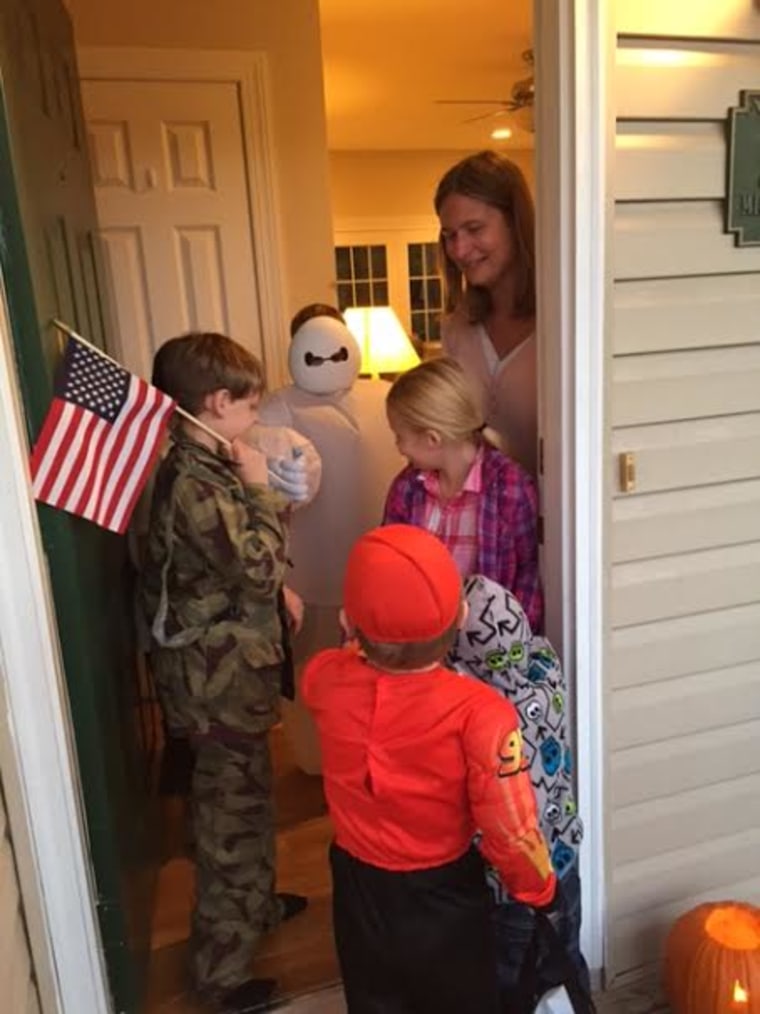 Some kids even decided to get in the Halloween spirit and dressed up so that Branden wouldn't be alone when he knocked on the door.
Branden underwent surgery on Monday and is "doing well," according to Carol.