It was snowy last Saturday night when Jason Kapoor drove past a man riding a bike on a Michigan highway.
That man was Tony Berard, 50, who was biking seven miles from his apartment in Waterford, Michigan, to the Meijer grocery store where he works overnight as a stocker.
Kapoor, 20, turned around and asked if he wanted a ride.
"I just recently heard about a man who was killed after getting hit by a car on his bike nearby," Kapoor told TODAY.com. "I didn't want to see that same thing happen to Tony."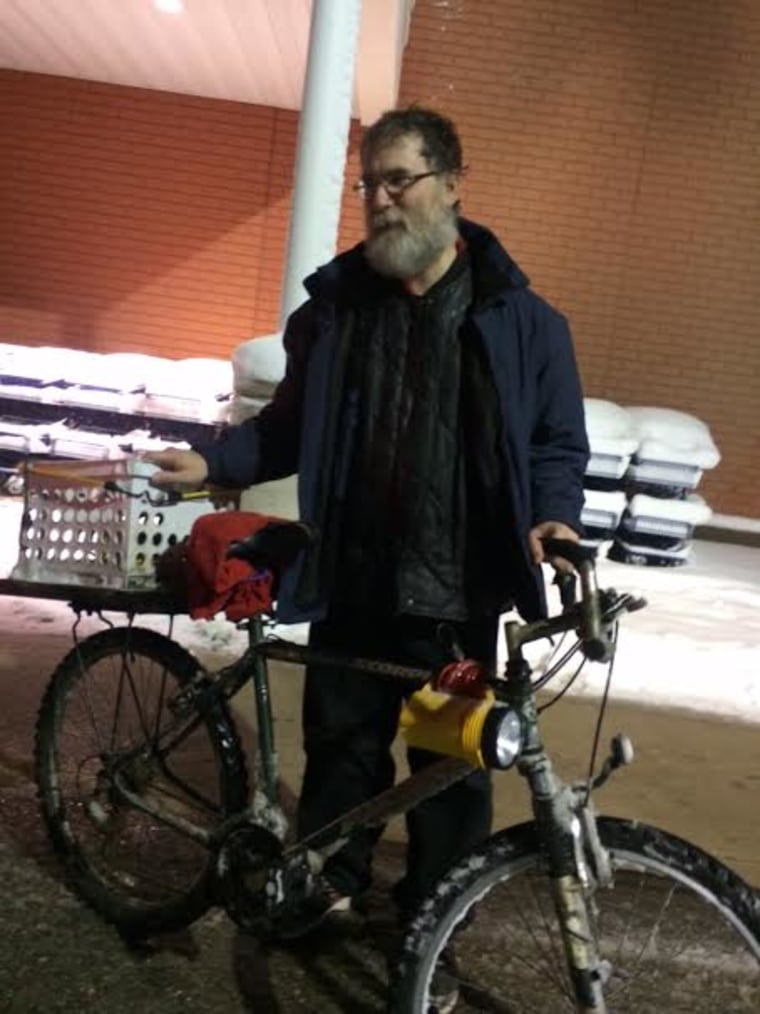 RELATED: Donations pour in for Detroit man who commutes 21 miles a day on foot
As soon as Berard got in the car, Kapoor blasted the heat and asked why he was biking instead of driving.
"I wasn't trying to pry, but I thought maybe he got his license taken away or something along those lines," Kapoor said.
That's when Berard told him that he'd been riding his bike to and from work every day for the past five years.
RELATED: Restaurant owner makes generous offer to anyone 'home alone' this Thanksgiving
His wife was physically and mentally ill, which put her out of work as a community counselor 11 years ago, so he'd been doing his best to support them both.
He also said he biked 11 miles to his other job tutoring math at Oakland Community College.
"He said that vehicles cost money and with the insurance and gas, it's not even possible for them," said Kapoor, who works as a leasing consultant at a Chrysler dealership.
After dropping him off, Kapoor gave Berard his number and said he'd be happy to give him a ride anytime.
He then went home and posted about the encounter to Facebook. People started leaving comments, suggesting he start a GoFundMe campaign.
"At first I thought we could get him a cheap car if we raised about $1,000, but it surpassed that within a few hours," Kapoor said.
RELATED: Florida man, 83, surprised with new truck after walking miles to mow lawns
Since starting the GoFundMe on Sunday, he's raised over $18,000. On Friday, Berard went to the dealership with Kapoor to pick up his brand new Chrysler Town & Country minivan, leaving him with enough money left over for gas.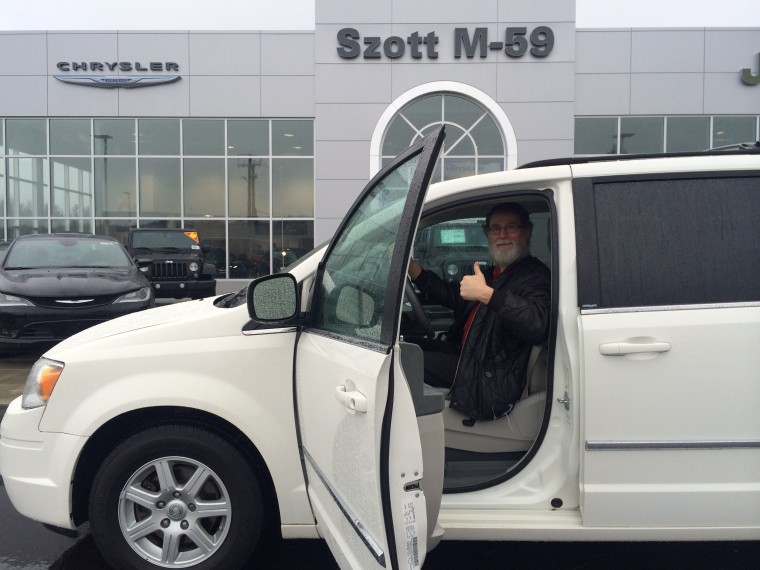 "I was at a loss for words," Berard told TODAY.com. "It still truly hasn't hit me yet. Five years of riding my bike around and now I will no longer have to."
The only two cars he's ever had were donated to him from his sister and dad, and they both had a ton of problems and constantly broke down.
"This will change my life dramatically," Berard said. "Something as little as being able to get everything I need from the grocery store because I can put it into my car now instead of my bike basket. Also, my family will no longer fear me getting hit while riding my bike. It will just make life easier for me and my wife. I will never take any of this for granted."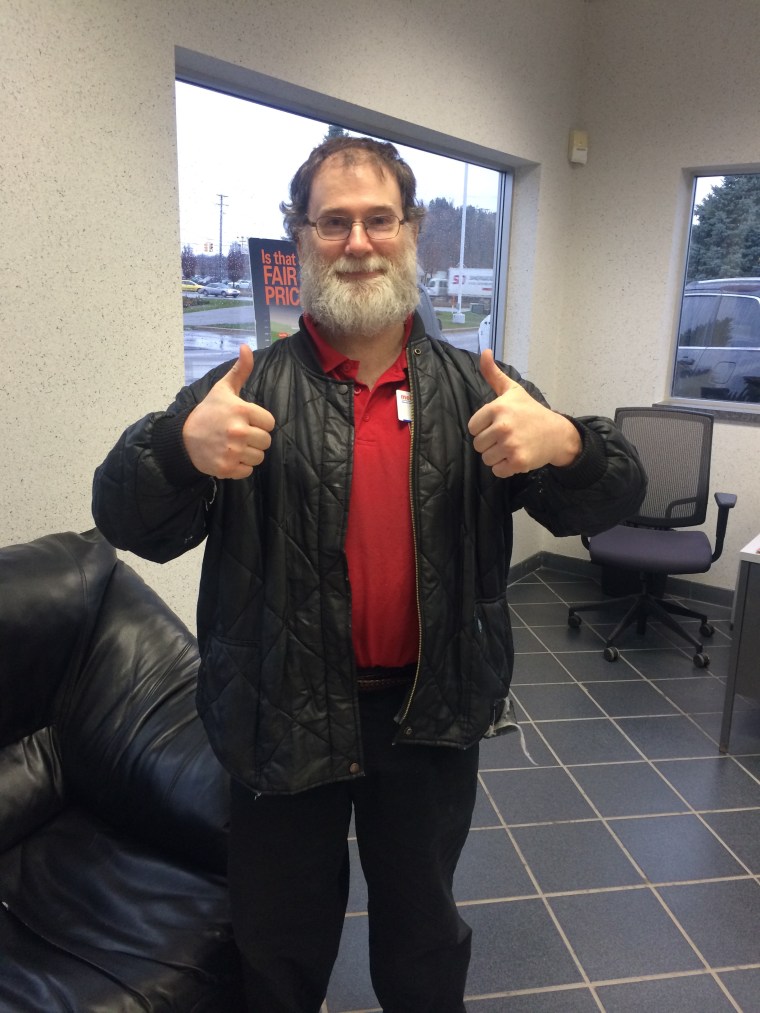 A local restaurant in Port Huron offered to pay his first year of insurance, and members of the community have stopped by to drop off gift cards for Berard.
"I was just trying to keep the guy warm for the winter, but it's awesome to see everyone come together in support of him," Kapoor said. "I'm excited to keep in touch and look out for him."