As soon as Greg Chapman slipped on his new EnChroma glasses, the world became a different place.
The brown tree trunks weren't just brown, they had hues of red and purple. The green leaves glistened as they never have before, and the crab apple tree in the front lawn of his East Dundee, Illinois, home radiated with different shades of red.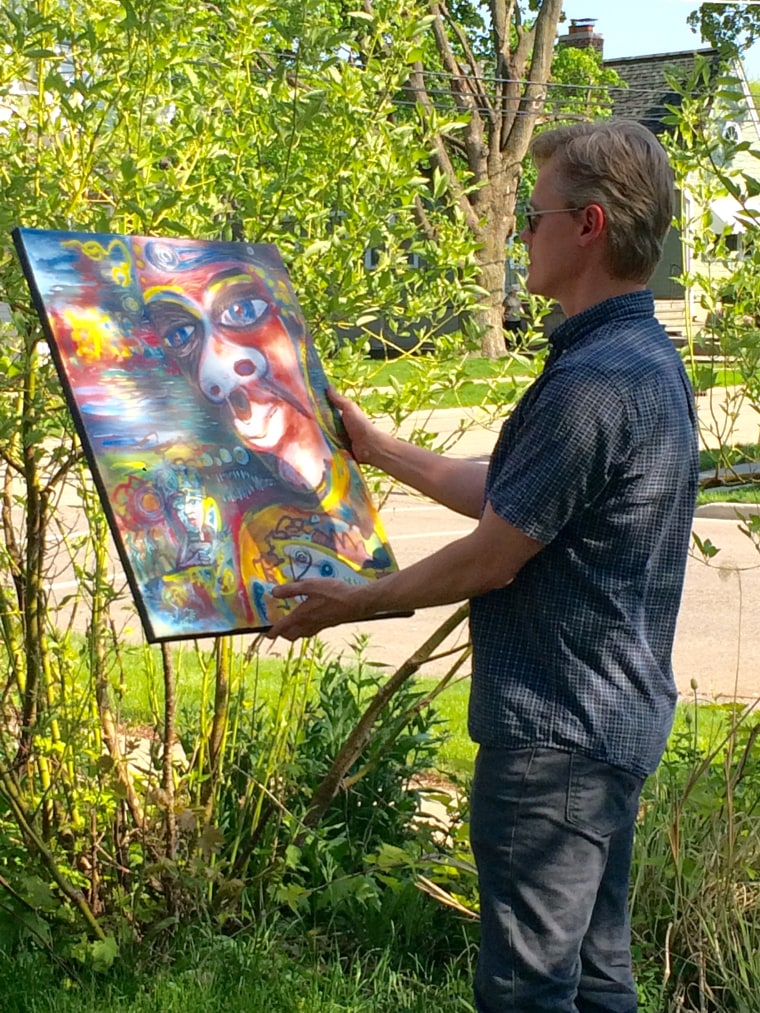 "The crab apple tree turns red every year and I know this, but actually being able to see the pink and purple hues took my breath away," Chapman told TODAY.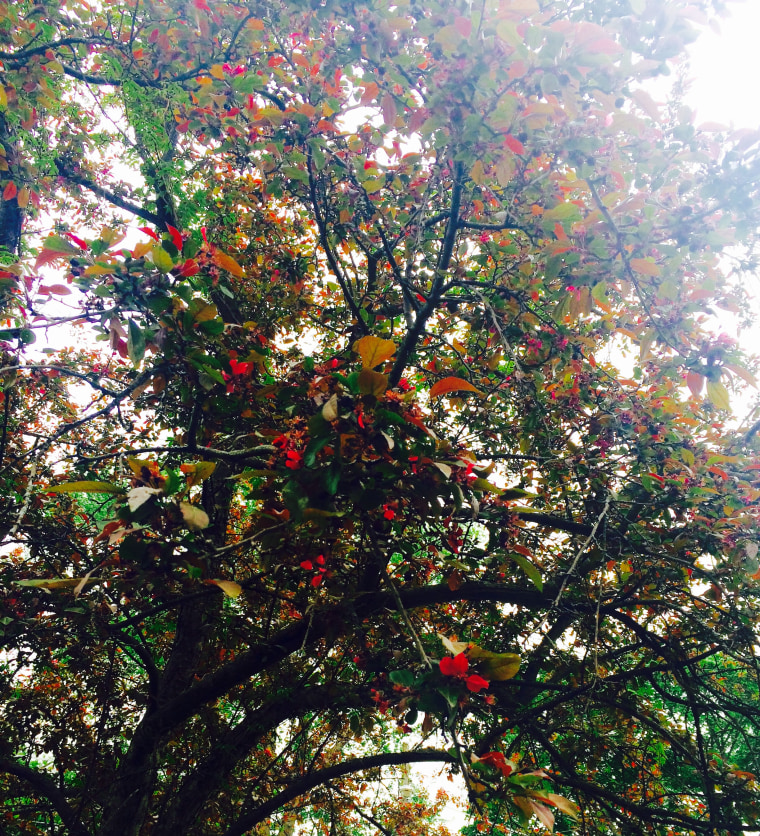 RELATED: Mom, son who is blind share magical moment when he sees for the first time
The 47-year-old St. Charles East High School art teacher was shocked to find out he was colorblind seven years ago — and so were his students.
"I was like, 'I've had this for 40 years and nobody has ever told me?'" Chapman said. "The more I thought about it, there were weird instances where I didn't connect with a student or someone else on a color, but just shook it off and didn't really think much of it."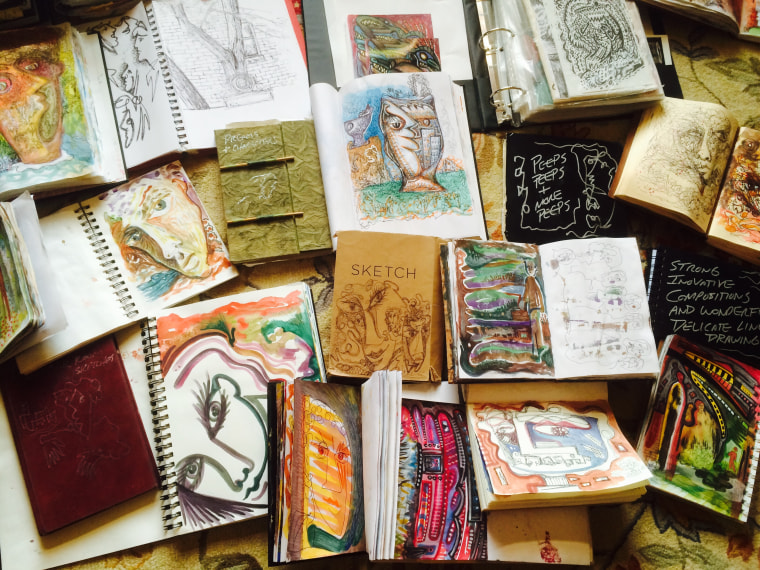 When former student Jessie Schramm commented on how beautiful one of his paintings was a year ago on Facebook, she, too, couldn't believe he wasn't able to see it the way she could.
"I can't imagine how it looks to you," Chapman responded to Schramm on Facebook. "I'm in love with it and can't even see all of the spectrum. My eyes are red green color deficient. I see reds and greens, but not all of their ranges."
Chapman uses Facebook as a platform to share his pieces of art with friends and often former students. Schramm is one of them. The 25-year-old, who graduated from high school in 2008 and now works as a media distributor in the Chicago area, loves all of his paintings, and he even sent her one she particularly loved.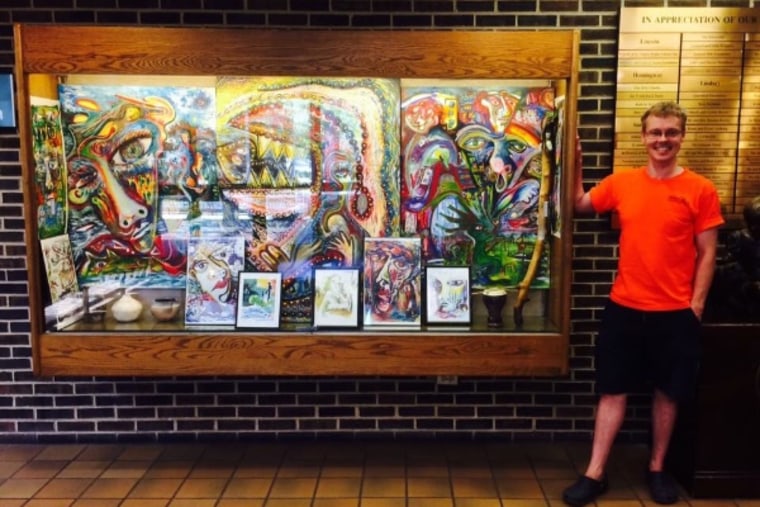 About two months ago, Schramm came across a YouTube video of a man trying out EnChroma glasses, which are made to enhance color vision for those who are colorblind, and immediately thought of her beloved art teacher.
RELATED: These glasses help the colorblind see the rainbow
"I didn't ask him if he wanted them, I just got them," Schramm told TODAY. "He's an art teacher who can't see all the colors of the rainbow; that's just not OK."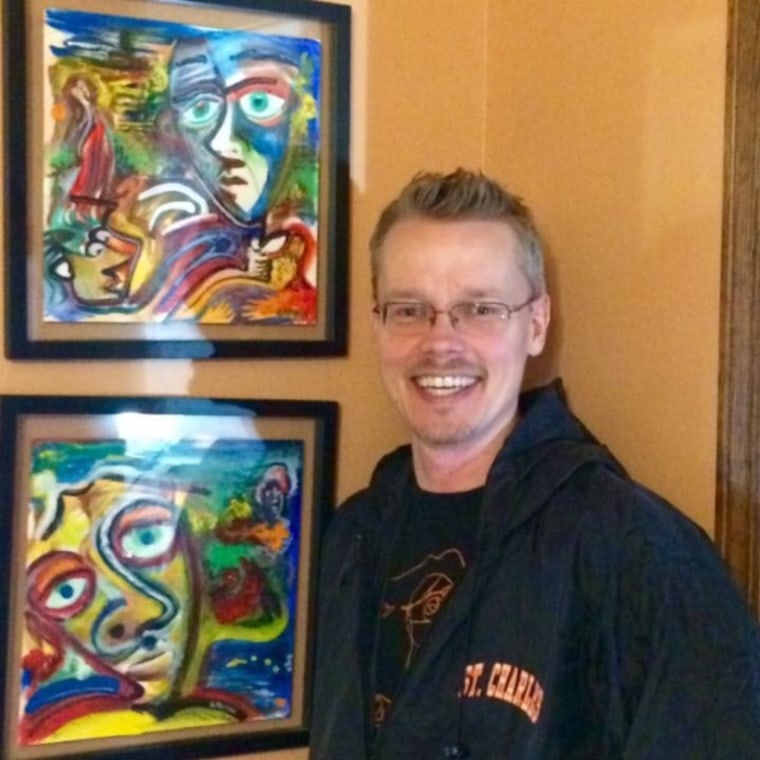 She created a GoFundMe on March 2 and within a week she had raised enough money to buy the $700 glasses thanks to the generosity of many of his current and former students. While the gift was supposed to be a surprise, Chapman discovered the GoFundMe on Facebook and was blown away.
"My heart just melted," Chapman said. "I knew Jessie was a great student who was always encouraging others, but this went above and beyond. And to see all my students coming together to help me was just amazing."
He completed an eye exam, picked out frames, and two weeks later on May 2, the glasses arrived. His wife, Jessica Chapman, captured the moment he never thought he'd see.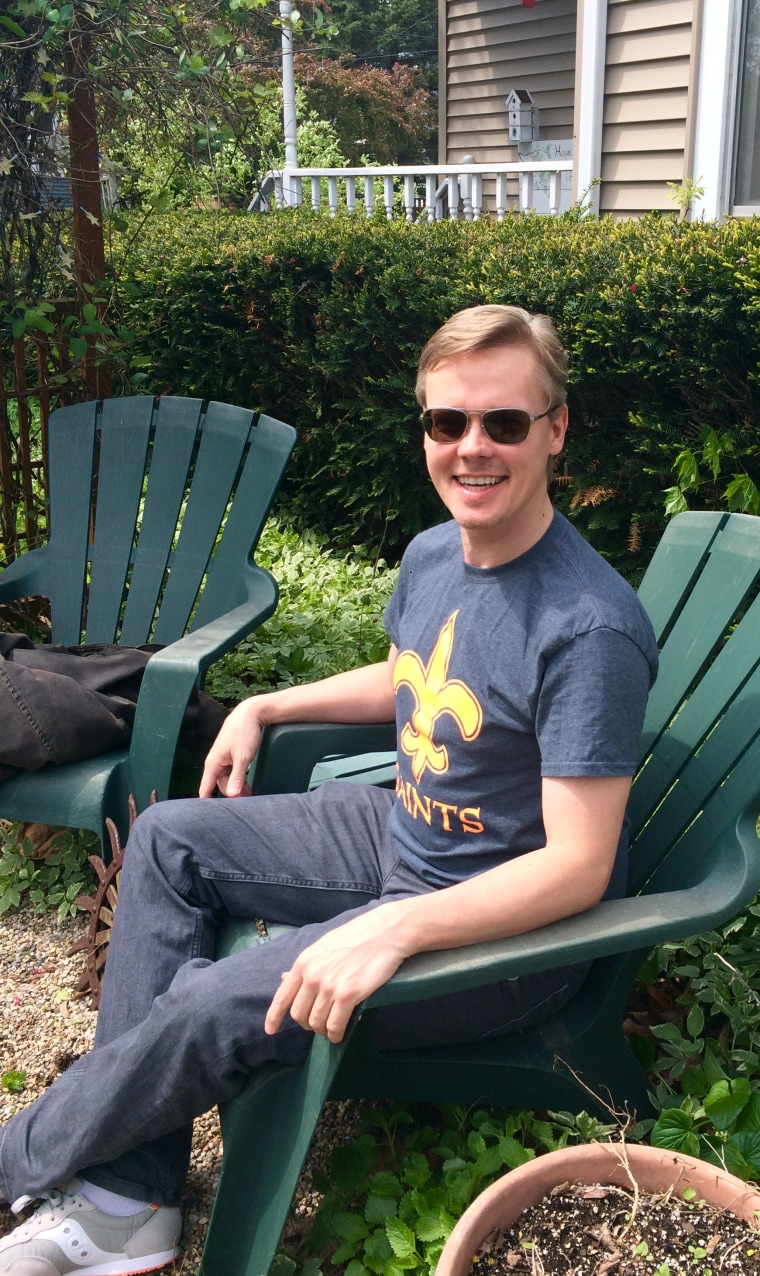 When driving to school for the first time wearing his new glasses, Chapman saw stop lights that were more vibrant, and a beautiful sunrise and reflections in clouds he'd never seen before.
"I truly didn't know what I was missing," he said. "The world is even more beautiful than I thought it was."