Two Colorado funeral home operators who sold body parts or bodies in a scheme a prosecutor called "horrific" were sentenced to prison Tuesday, officials said.
Megan Hess, 46, was sentenced to 20 years in prison and her mother, Shirley Koch, 69, was sentenced to 15 years, the U.S. Attorney's Office for the District of Colorado said in a statement.
They operated Sunset Mesa Funeral Home in Montrose, a city of around 20,000 in western Colorado, and stole and sold body parts or bodies from 2010 to 2018, prosecutors said.
In many cases the families were unaware, and in others they specifically declined to donate the remains of their loved ones, according to the U.S. attorney's office.
Cremated remains were returned to family members and represented to be their loved ones "when, frequently, that was not the case," the statement said.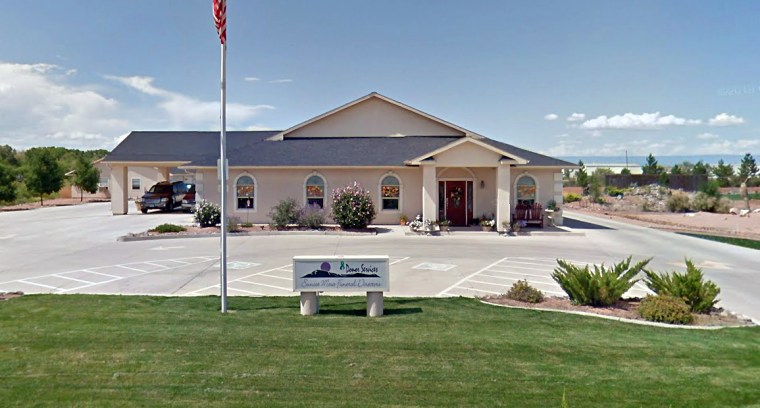 Hess and Koch pleaded guilty to one count each of mail fraud and aiding and abetting. The bodies or body parts of hundreds of people were stolen, the U.S. attorney's office said.
Hess created Sunset Mesa Funeral Foundation in 2009 and then a donor services business, according to a plea agreement filed in her case.
The donor services business was set up to sell human remains for scientific, medical or educational purposes, according to the agreement.
Attorneys for Hess and Koch did not immediately respond to requests for comment Wednesday night.
Attorneys for Hess wrote in court documents that she came to believe she was helping medical research through donations, but they acknowledged her motivations were "warped." Attorneys for Koch called hers a "misguided" attempt to help her daughter's business and science.
Prosecutors said that in addition to stealing bodies and body parts, they sold remains of those who had infectious diseases but falsely certified them as disease-free.
"The defendants' conduct was horrific and morbid and driven by greed. They took advantage of numerous victims who were at their lowest point given the recent loss of a loved one," U.S. Attorney Cole Finegan said in a statement.
A plea agreement for Hess cites cases in which legs, arms, heads or whole bodies of those who were to have been cremated were instead sold. Some were found, and some weren't.
When entire bodies were sold, cremated remains were returned to families that weren't those of their loved ones. Entire bodies were sold in hundreds of instances, according to the plea agreement.
This story first appeared on NBCNews.com.