An upcoming auction of personal memorabilia owned by President John F. Kennedy has created major buzz among collectors and fans still fascinated by the 35th president nearly 50 years after his death. 
The items belong to the estate of Dave Powers, a close friend and adviser of Kennedy's from 1946 until Kennedy's death in 1963. Powers also went on to become the first curator of the John F. Kennedy Presidential Library and Museum in Boston. He died in 1998, and his estate has hired John McInnis Auctioneers in Massachusetts to auction off the prized possessions next month, fittingly on Feb. 17 over Presidents Day weekend.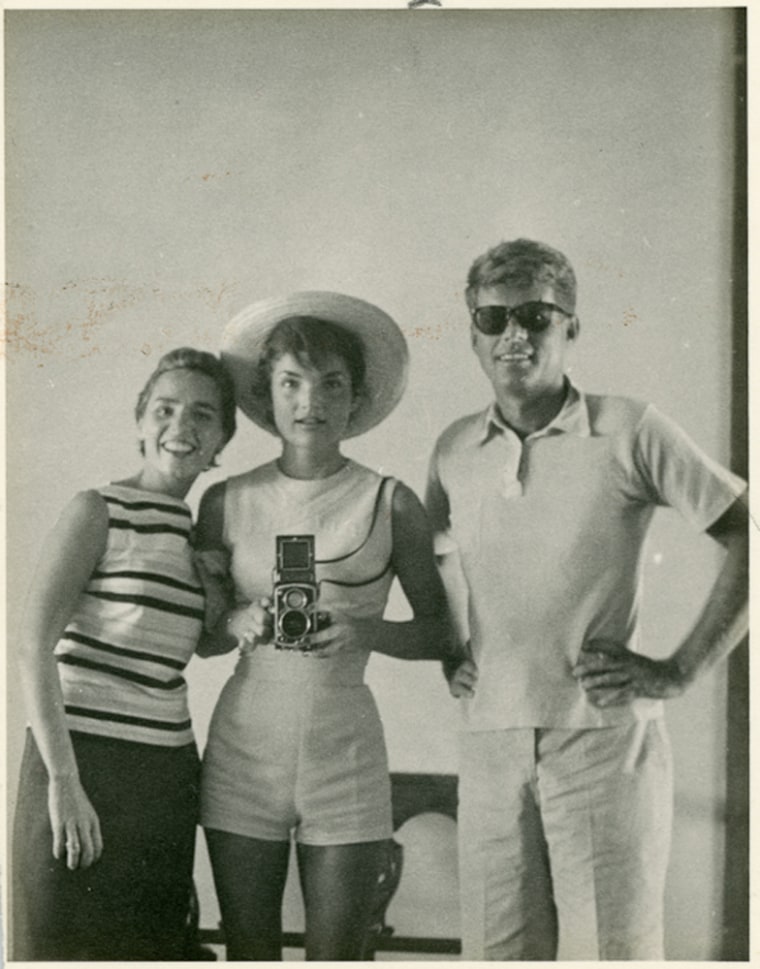 "It's just mind-blowing when you think how close this person was and how close this relationship was,'' Dan Meader of McInnis Auctioneers told NBC News in a segment that aired on TODAY Friday.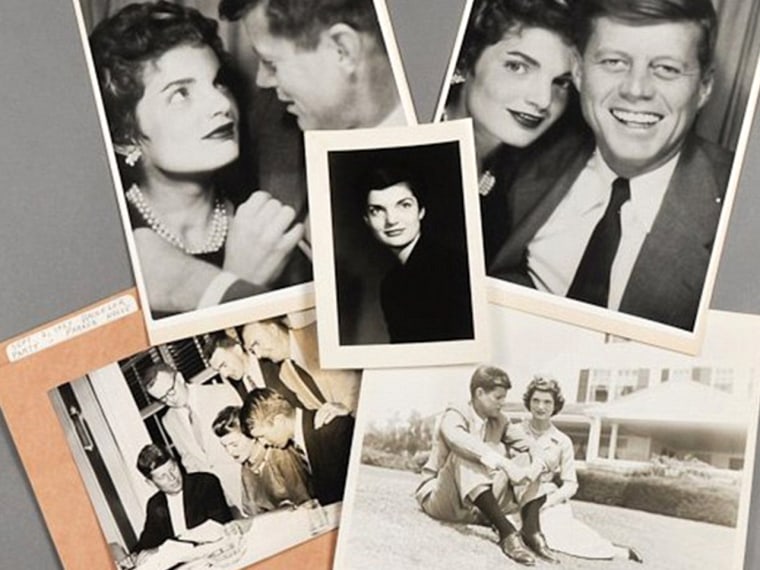 The auction house lists 723 items that will go up for sale, from his famed "Air Force One'' bomber jacket to a typed timeline of J.F.K.'s trips, to newspaper clippings, to the poem Robert Frost wrote and recited in Kennedy's inauguration day, as well as stacks of photos of the iconic family and items from their time in the White House.
There are also some chilling mementos from the fateful trip to Dallas in which Kennedy was assassinated.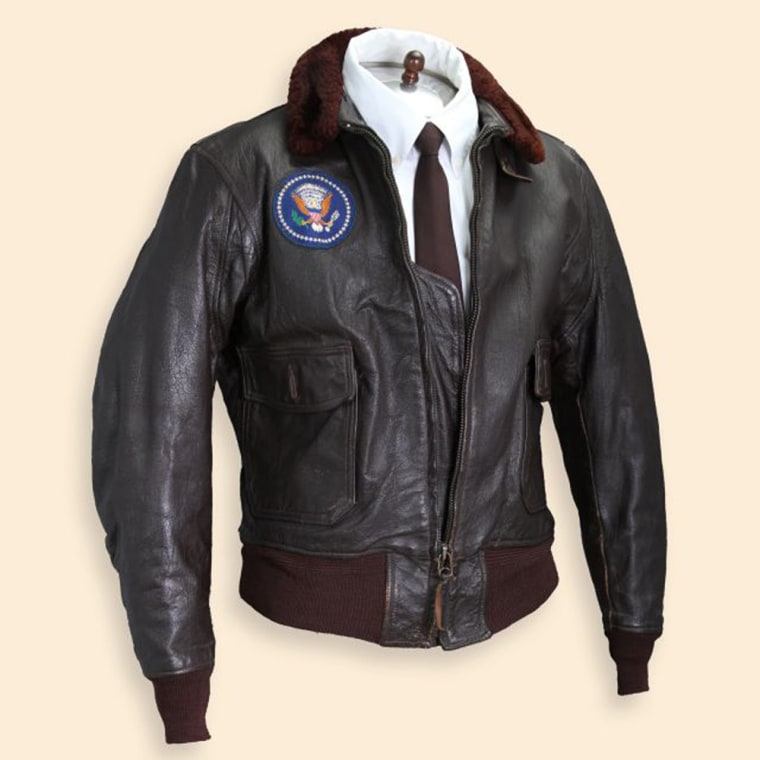 "This is actually the schedule Dave Powers was given for that November 1963 trip to Texas,'' Meader said while displaying it during the segment. "12:52: Parkland Hospital emergency operating room. One o'clock: my president is dead." 
"This was a president whose presidency still affects us half a century later,'' presidential historian Michael Beschloss told NBC News. "Everyone is very much aware of and in many cases mystified by the circumstances of his death.'' 
The collection up for auction also includes tender moments from the Kennedy family. 
"This is the birthday card given to President Kennedy by his son John on what would turn out to be the president's last birthday,'' Meader displayed. "And there it's signed 'xoxo.'''
Before some of the rare items go up for bid, several of them, including the bomber jacket, will be in Studio 1-A on TODAY Monday.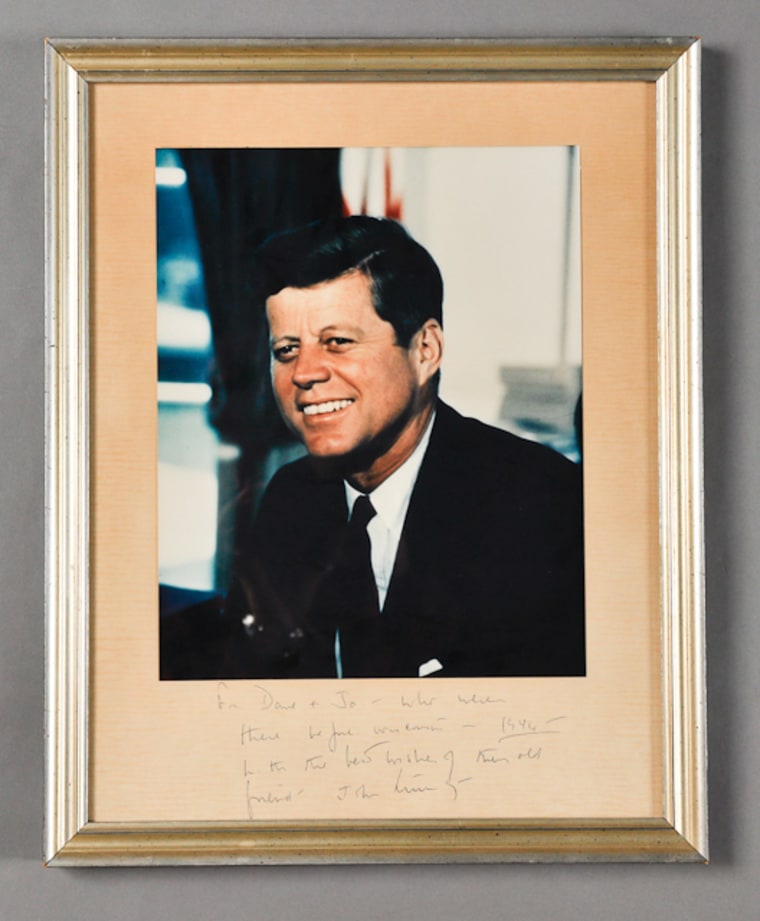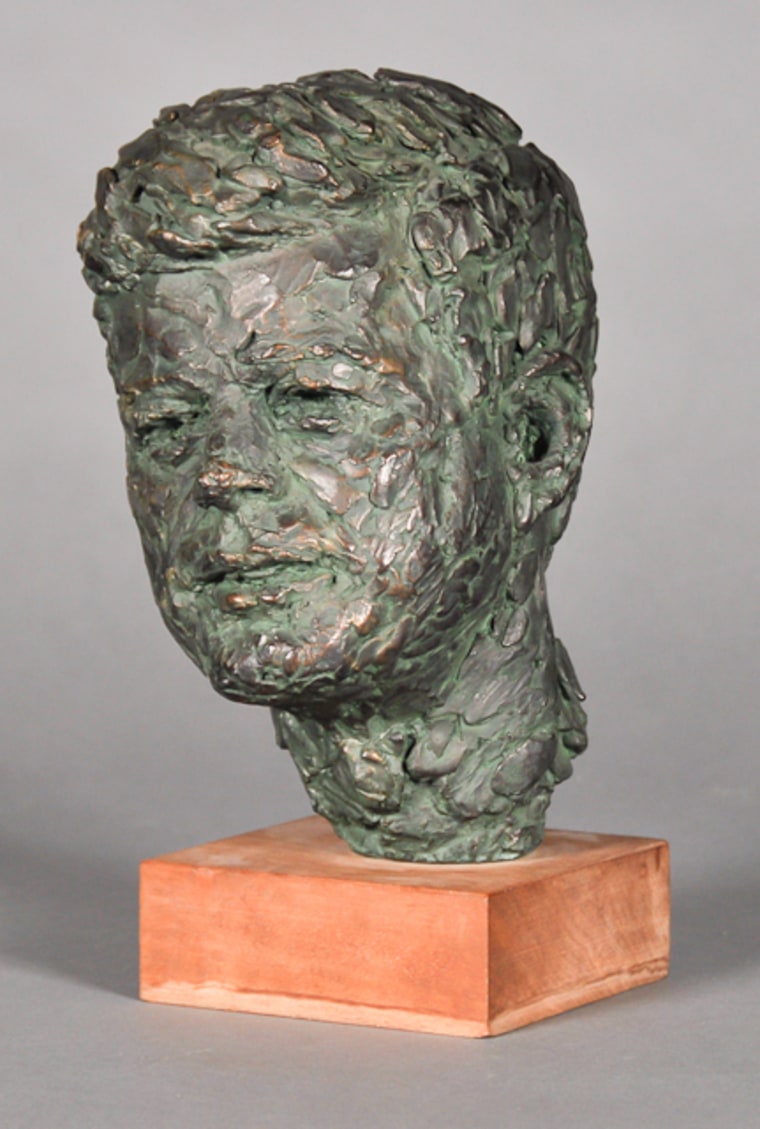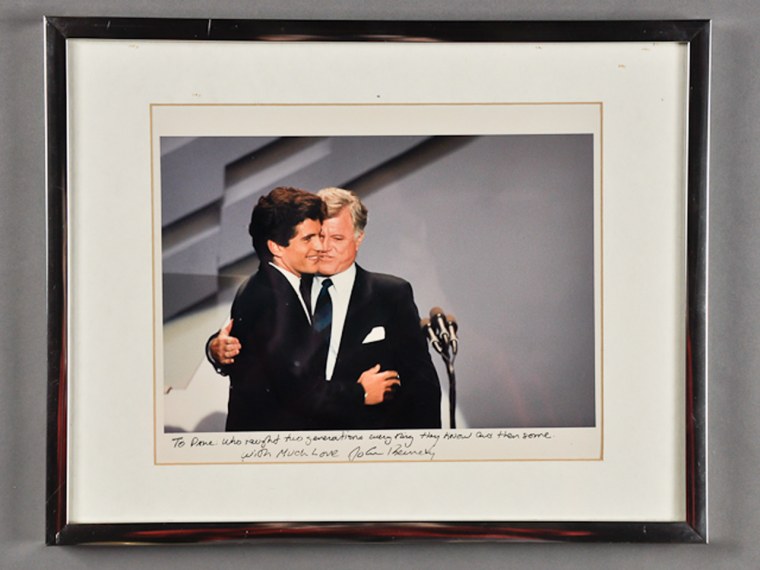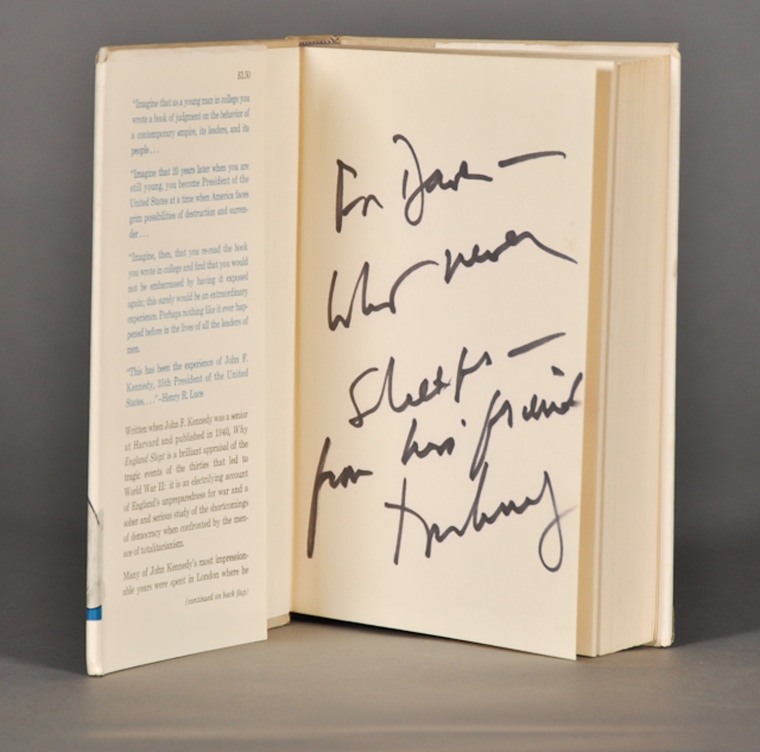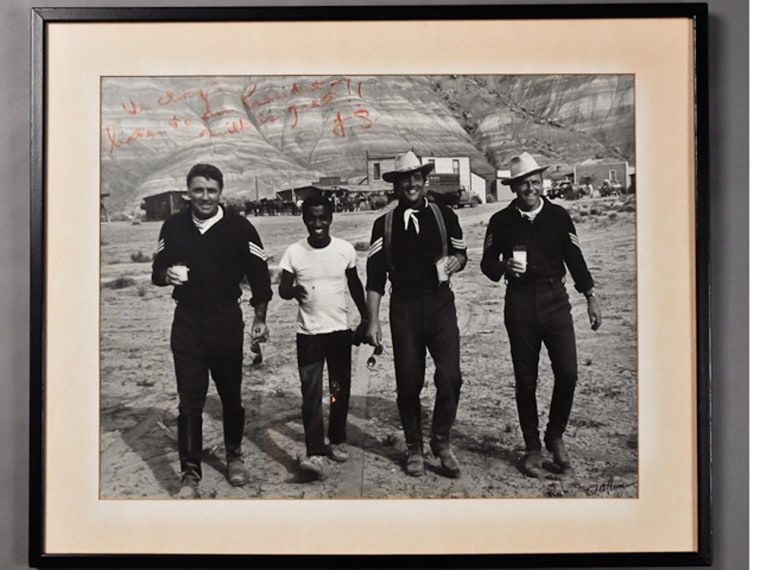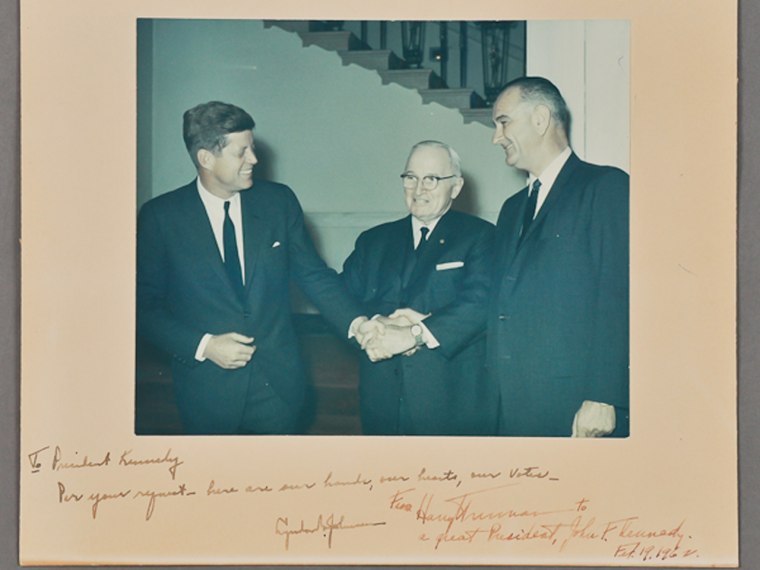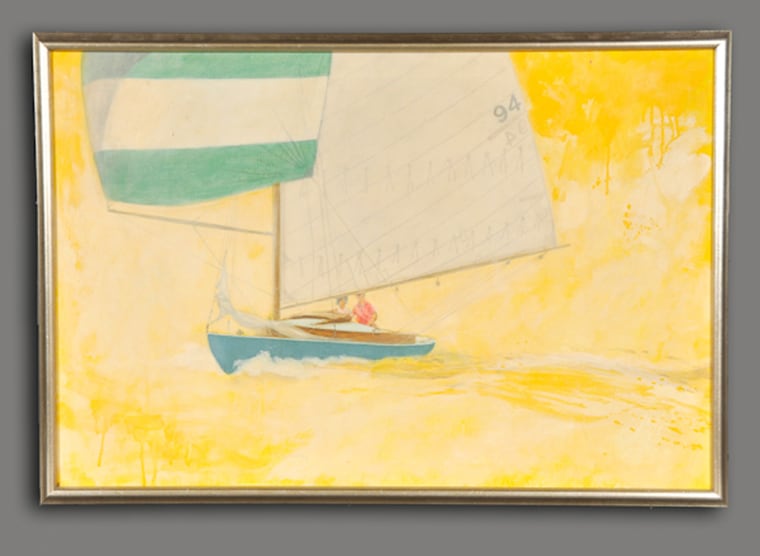 Read more: 
Former White House intern Mimi Alford reveals details of Kennedy affair
RFK Jr: 'Very convincing' evidence that JFK wasn't killed by lone gunman
Secret tapes of JFK's last days released
Audio tapes featuring Jackie Kennedy after JFK's death revealed