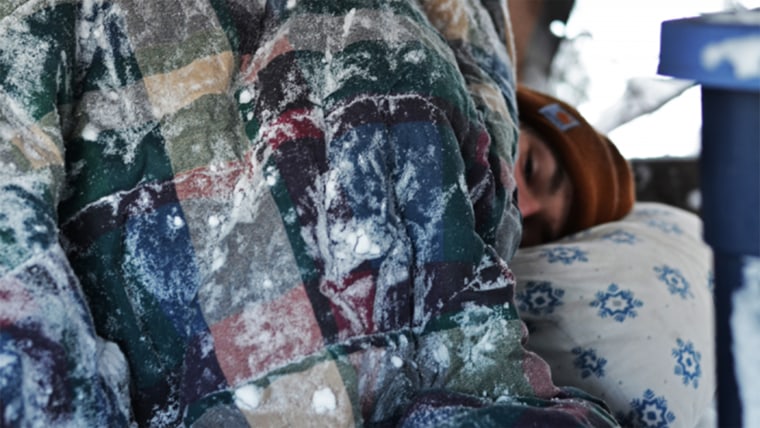 After sleeping outside in often arctic conditions for 365 nights in a row, Minnesota teenager Rudy Hummel is finally back in his own bed. 

But it's not all snug and comfy.
"The first night back was really, really strange," Hummel, 17, told TODAY.com from his home in Hermantown, outside Duluth. "I felt like I was kind of smashing my moral compass after putting all that time and effort into making sure I slept outside, and here I was sleeping in my own bedroom again. And on waking up, my first thought was, 'No, I broke my streak!'"
But not his pledge. After snoozing in his treehouse each night last summer for fun, Hummel vowed to keep doing it for a whole year. In December, he turned his adventure into a fundraiser for two charities that help the homeless and wildlife: Habit for Humanity and the Hawk Ridge Bird Observatory. Through his website, snoreoutdoors.com, he's raised more than $4,000 and will keep taking donations until the end of June.
Hummel picked one of the coldest winters on record to sleep outside. He made a snow cave for snoozing called a quinzhee that was a bit warmer than outside, where temperatures often dipped below zero. And he piled layer upon layer, including three sleeping bags, blankets on them and several pairs of pants and shirts.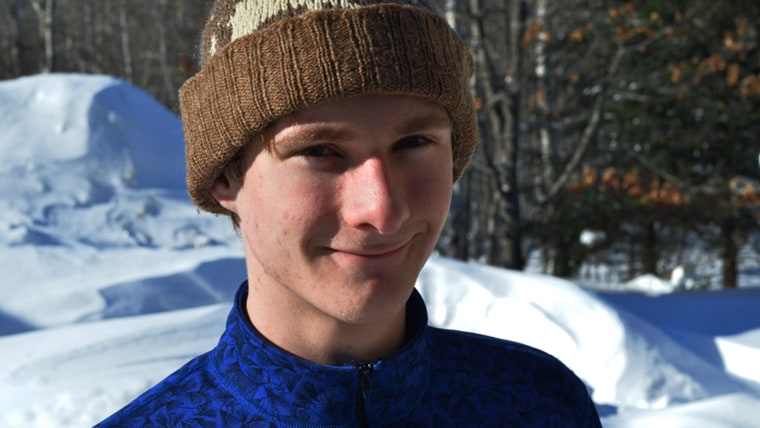 "But the worst nights were during the summer," Hummel said. "In the winter, I was well insulated and dry, but in the summer, during the thunderstorms, my treehouse rocked back and forth." As he slept under a tarp, "water would drip on me and rain would blow in the sides and get me all wet." And one summer night when he was in Ontario, the swarming mosquitoes were so thick that the buzzing kept him awake all night.

The scariest moment came on the road in Chicago, where he pitched a tent next to a hotel. "I woke up to the sound of footsteps and was a little freaked out," said Hummel, who will be a high-school senior in the fall. "But it was just a hotel guest who wanted to enjoy the morning and drink his coffee outside." The man ended up helping Hummel take down his tent and said he'd look into donating to his cause.
The experience offered a valuable lesson. "That transformation of me feeling scared to feeling great gratitude kind of told me that we should never lose faith in humanity because people aren't always what we expect them to be," Hummel said. "For every person who will hurt you, there's another who will help you up."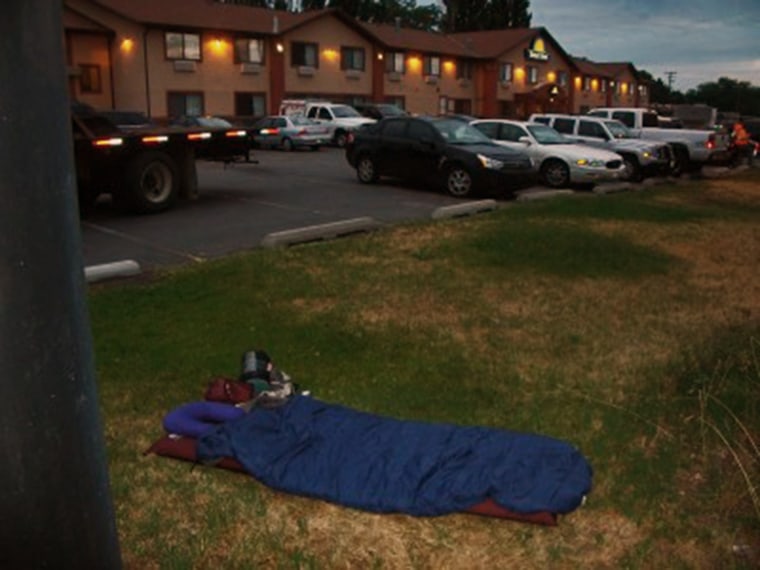 Hummel's mother, Gail Johnejack, said she never worried for his safety because he was a Boy Scout from a "very outdoorsy" family. But when he first floated the idea of sleeping outside for a year, she didn't quite take it seriously. "Sometimes parents get really busy and their kids say something and they're like, 'Yeah, whatever.' There was a bit of that — I was like, 'OK, whatever you say, Rudy.'"

Another thing Hummel's learned is "how connected humans are to nature." He used to see the squirrels and birds in his backyard as visitors, but now realizes they are more than that. "They are neighbors," he said. "We build walls around our homes and kind of shut out our neighbors, but they are still our neighbors." It's fitting that Hummel wants to get a PhD and become a paleontologist to "study extinct forms of life."
While his mind is now awakened to new charity possibilities, this project will be over when fundraising concludes at the end of the month.
Hummel's adventure took the family "down a wonderful road we never expected," his mother said. "It's been a process of thinking about other people."