John McCain was a fighter pilot, the 2008 Republican nominee for President, a prisoner of war in Vietnam, and a maverick of the GOP who often crossed party lines in the name of his country.
But he was also a beloved husband and father of seven. In the hours following his death on Saturday due to brain cancer, family members shared emotional messages.
The senator's wife of nearly four decades, Cindy, expressed her grief and gratitude.
"My heart is broken," she wrote. "I am so lucky to have lived the adventure of loving this incredible man for 38 years."
After an outpouring of sympathy and remembrances from political friends, rivals and ordinary citizens, she thanked everyone for their support.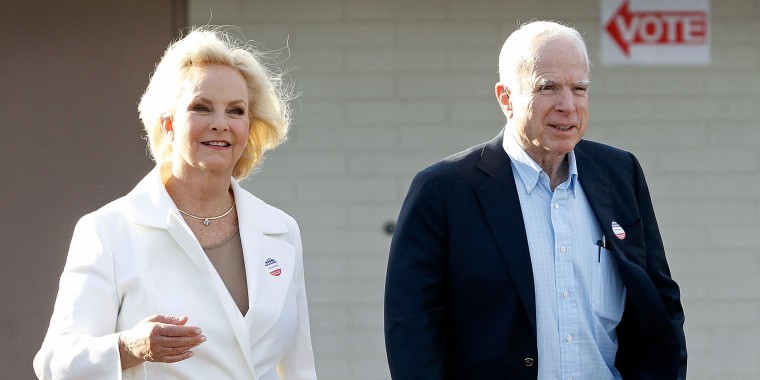 On Friday, she notified the public that due to her husband's diagnosis of glioblastoma, an aggressive form of brain cancer, and given the senator's advanced age, he had chosen to discontinue medical treatment. John McCain passed away a little more than a year after his diagnosis.
"I love my husband with all of my heart," wrote Mrs. McCain. "God bless everyone who has cared for my husband along this journey."
Daughter Meghan McCain, who is a co-host on ABC's "The View," shared a statement of her own, writing about how her father impacted her life.
"I love you forever - my beloved father @SenJohnMcCain,"she posted along with her full statement.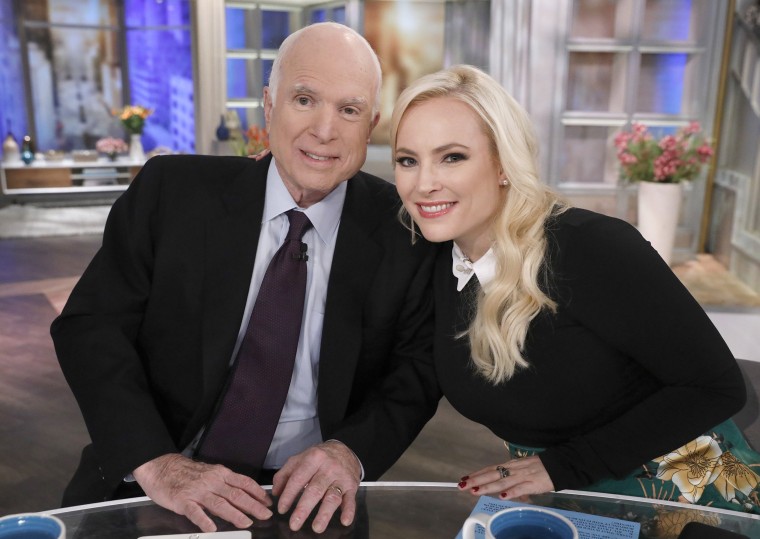 She ahd shared the same statement from the McCain family that her mother posted on Friday, along with some words of thanks of her own.
"My family is deeply appreciative of all the love and generosity you have shown us during this past year," she wrote. "Thank you for all your continued support and prayers. We could not have made it this far without you - you've given us strength to carry on."
It is clear that Washington and the world will not be the same without the strong, passionate presence of John McCain — and that he will be missed and remembered by his loving family as they begin to navigate life without their family leader.