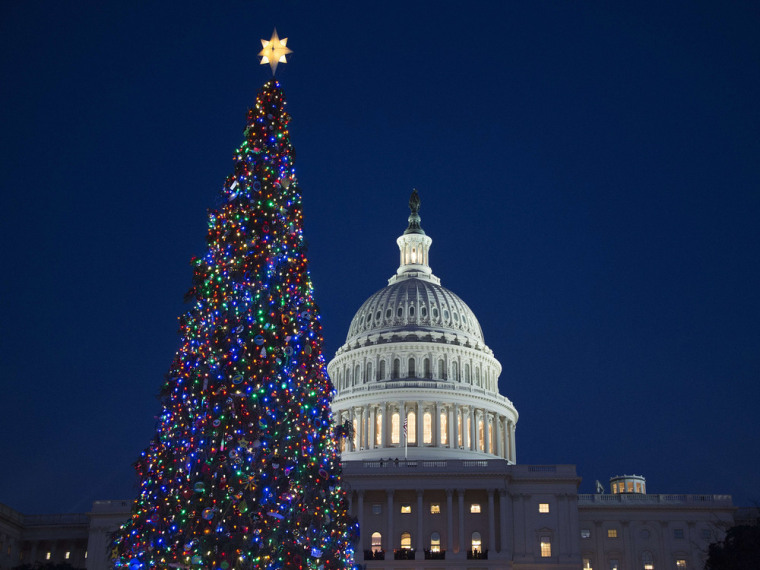 A majestic 88-foot spruce that traveled all the way from one Washington to the other Washington lit up the west lawn of the U.S. Capitol on Tuesday night.
House Speaker John Boehner, R-Ohio, presided at the lighting of the Capitol Christmas Tree, which will continue to be lit each night from dusk until 11 p.m. through Jan. 1.
The Engelmann spruce was harvested from the Colville National Forest in northeast Washington state. As it traveled across the country, it made stops in 26 communities along the way.
The Associated Press reported that it is the second-tallest tree ever used at the Capitol.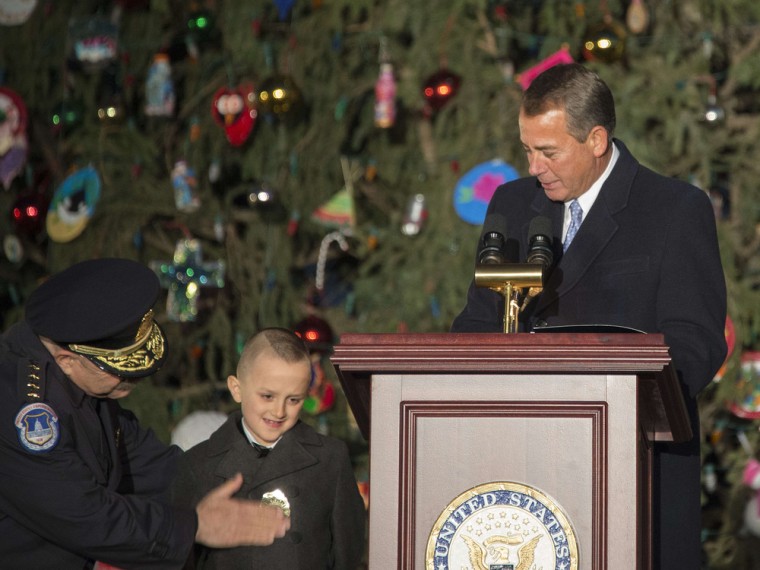 The tree is decorated with 5,000 ornaments handcrafted by residents of Washington state to reflect the theme "Sharing Washington's Good Nature."
Boehner was assisted with the tree-lighting by 6-year-old Giovanni Gaynor, a first-grader from Colville, Wash., whose father served in Iraq. As the tree began to glow brightly, Giovanni smiled widely and the U.S. Marine Band played "O Tannenbaum."