Prince George's Oct. 23 christening, the ceremony that marks a baby's entrance into the Church of England, will be a "small, private, personal family affair," Kensington Palace told TODAY.com.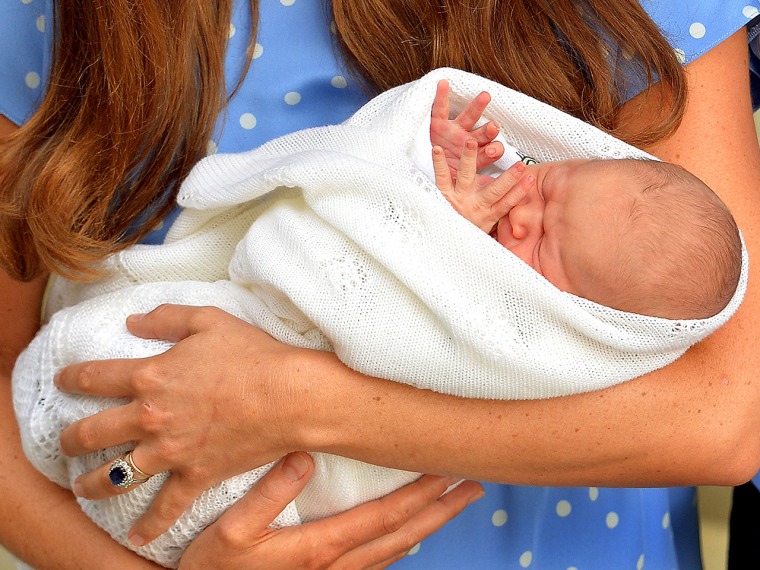 But it'll be anything but ordinary. We'll learn which six godparents the royal couple chose for their baby boy, for one, and the guest list promises to be sparkling. 
Here are six things to know about the royal baby's big church debut.
1. The venue is special to Will: The Chapel Royal at St. James's Palace is not traditionally associated with royal christenings. Previous generations of royals have held the event at Buckingham Palace, where Princes Charles and William were christened in the Music Room and the queen and her sister were baptized in a private chapel that was destroyed during World War II.
"The Chapel Royal is small, intimate and has been redone in glorious fashion," Sally Bedell Smith, author of "Elizabeth the Queen: The Life of a Modern Monarch," told TODAY.com.
"Diana's body was kept there until her funeral, and William spent a lot of time in St. James's Palace after his parents split, so I think there are some historic as well as personal and sentimental reasons to hold the christening there."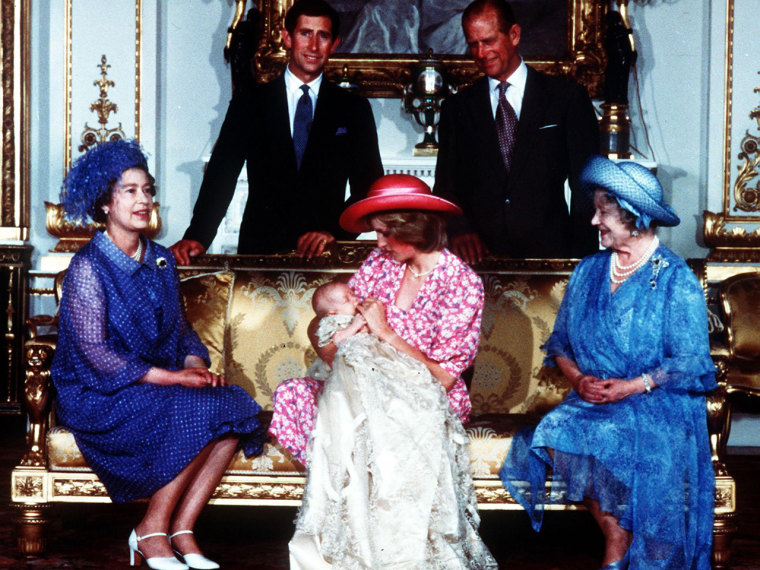 2. George will wear a royal christening gown: Although the Duke and Duchess of Cambridge's choice of venue is non-traditional, Prince George's outfit likely will be a nod to history. He's expected to wear the royal christening gown, a replica of the gown worn first by Queen Victoria's daughter and then passed down through the generations: Even William wore it when he was 6 weeks old. Made out of ornate lace, the original long 19th century gown was last worn by Lady Louise Windsor, Prince Edward's daughter. It was replaced with a replica after the original was deemed too fragile for continued use.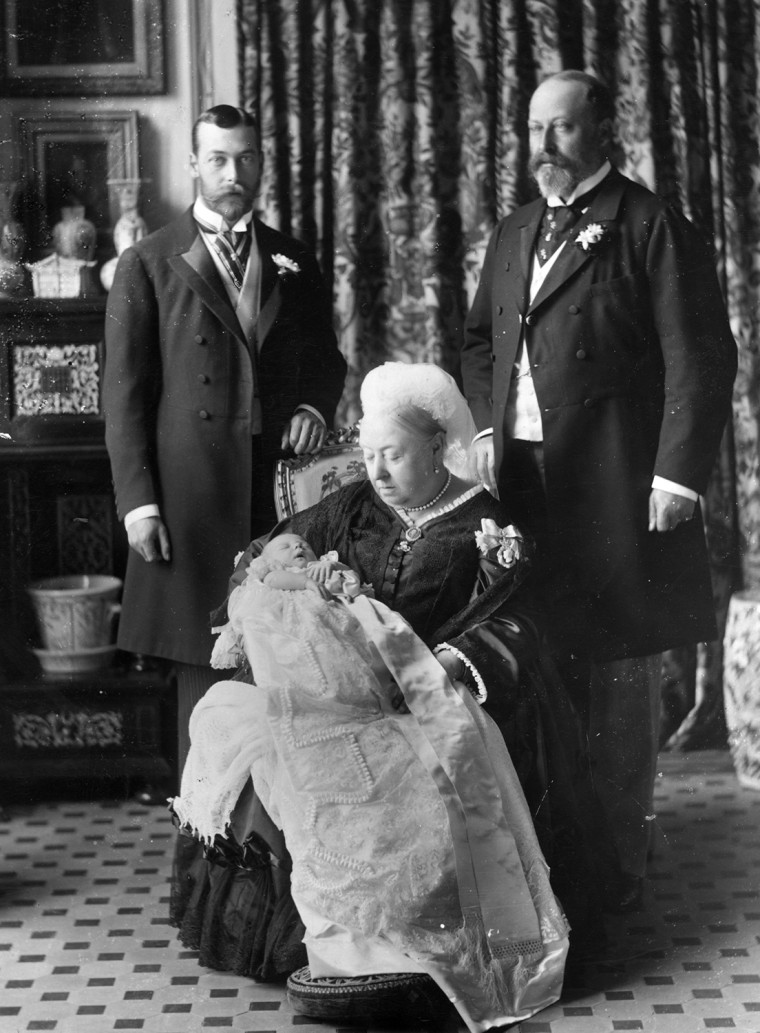 3. Royal watchers are buzzing over the no-shows: The Palace is keeping a tight lid on the official guest list, but the diaries of Prince Charles' sister, Princess Anne, and brother and sister-in-law, Prince Edward and Sophie, are full that day.
"I think that the press is reading into the non-attendance of certain members more than it warrants," Smith said. "Diaries are set six months in advance and if a royal already has a commitment, skipping it for a private affair would be a letdown to the people to whom they are committed. Duty comes first and a christening is not like a wedding."
New dad Prince William: I'm on diaper duty
4. Baby George could have six (six!) godparents: The exact names have yet to be confirmed by the palace, but media speculation is rife that the chosen half-dozen will include Will and Kate's close friends. 
The church recommends that parents choose three godparents, two of the same gender and one of the opposite, but given that William has six, there is every possibility that more friends or family members will be given the honor.
Like his father and grandfather, George will be christened by the Archbishop of Canterbury, Justin Welby, who will lead the service, pouring water over the prince's head and making the sign of the cross on his forehead. And although pomp and circumstance are being kept to a minimum, the ceremony is loaded with significance for George, who as a future monarch would head the Church of England.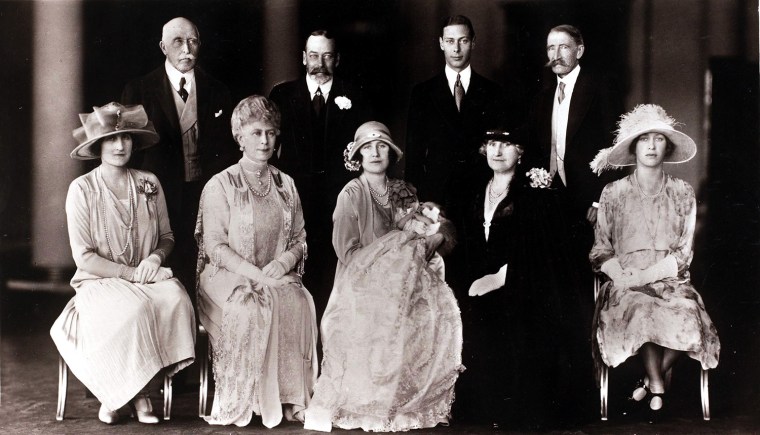 5. Three generations of royal men will pose for an official portrait: For a public who can't get enough of the young royal, George's christening at 3 p.m. on Wednesday, Oct. 23 heralds another opportunity to celebrate and hopefully get one more glimpse of the little prince. An official portrait is traditionally released after the event. George will pose with Queen Elizabeth II and with two other heirs to the throne: His dad and grandfather.
"The photos will not be rushed out and most likely won't be released until Friday," a Kensington Palace spokesman told TODAY.com.
Royal family portrait: Prince William, Duchess Kate show off Prince George
6. This christening is worth a mint: Also in the works is a special christening coin, currently available on pre-order from the Royal Mint. A gold proof kilo coin will set you back £50,000, or nearly $80,000, but the £5 brilliant uncirculated coin is on sale for a more reasonable £13, or $20.
"Demand for The Royal Mint's christening coin range has been very strong, not just from United Kingdom customers but also worldwide, with high volumes of pre-orders being received via the Royal Mint website," Shane Bissett, the Royal Mint's director of commemorative coin and bullion, told TODAY.com.