Still fired up from his performance by the last Republican debate, New Jersey Gov. Chris Christie exuded confidence Tuesday as New Hampshire voters headed to the polls for the nation's first presidential primary.
"I think Saturday night changed everything. I think it really shook this race up in a significant way and it's jumbled people together even more," he told TODAY's Savannah Guthrie. "We want to do very well but I don't think anything is do or die tonight after the performance we had on Saturday night."
During that weekend evening debate, Christie went after Florida Sen. Marco Rubio, as did all the other White House hopefuls. But Rubio came under particular fire from Christie, who questioned his political experience to be president.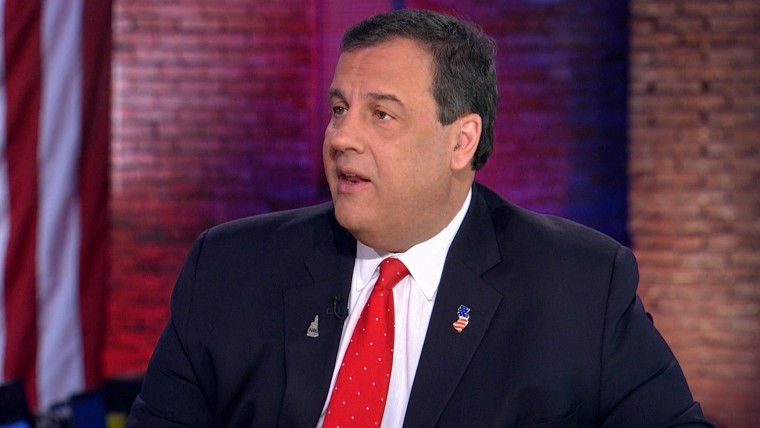 "We cannot put another first-term United States senator as our nominee. Hillary Clinton will eat him alive," Christie said. "She won't eat me alive, you can be guaranteed."
EXPLAINER: How the New Hampshire primary is different from the Iowa caucus
Christie also acknowledged it would be hard to defeat Donald Trump in the New Hampshire race, particularly since Trump has been leading all the recent polls.
"If he doesn't win it'll be the biggest story of the evening. It's really about whose competing right behind him, and I think any of us can come from anymore from second to sixth," he said, adding a little later, "Second place has been a pretty good place to be, in New Hampshire, in fact, better than first in a lot of ways to pick presidents."
Barack Obama had a second-place finish when he first ran for office and went on to win the nomination in 2008, he pointed out.
Christie said his debate performance has helped turn his campaign around, drawing out voters to recent rallies and other events throughout New Hampshire.
"I enjoyed making sure people understand that I'm ready to be president and Rubio is not," he said.
Follow TODAY.com writer Eun Kyung Kim on Twitter.