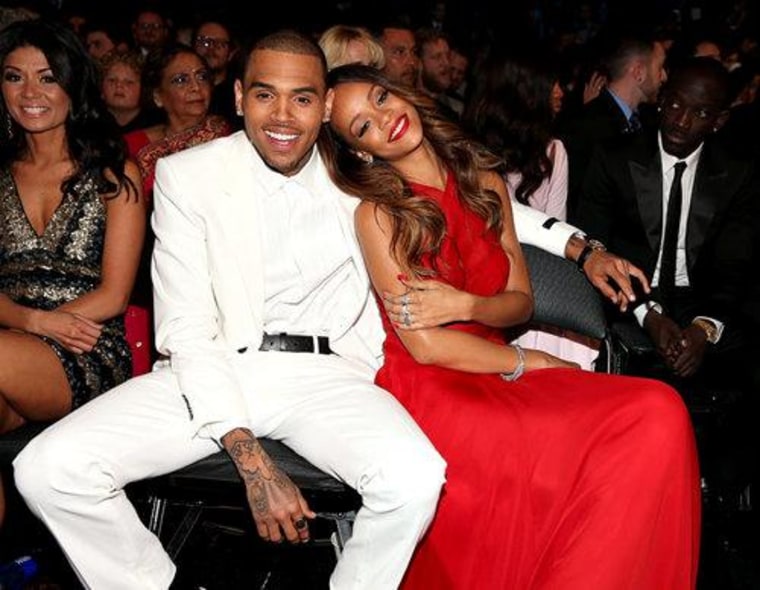 If there is one couple defying the lyrics of Taylor Swift's opening Grammy number, "We Are Never Ever Getting Back Together," it is Rihanna and Chris Brown.
Pictured here in the crowd at Sunday's awards, the two looked oh-so cozy, and about a million years away from their infamous physical altercation that took place on the eve of the Grammy awards in 2009.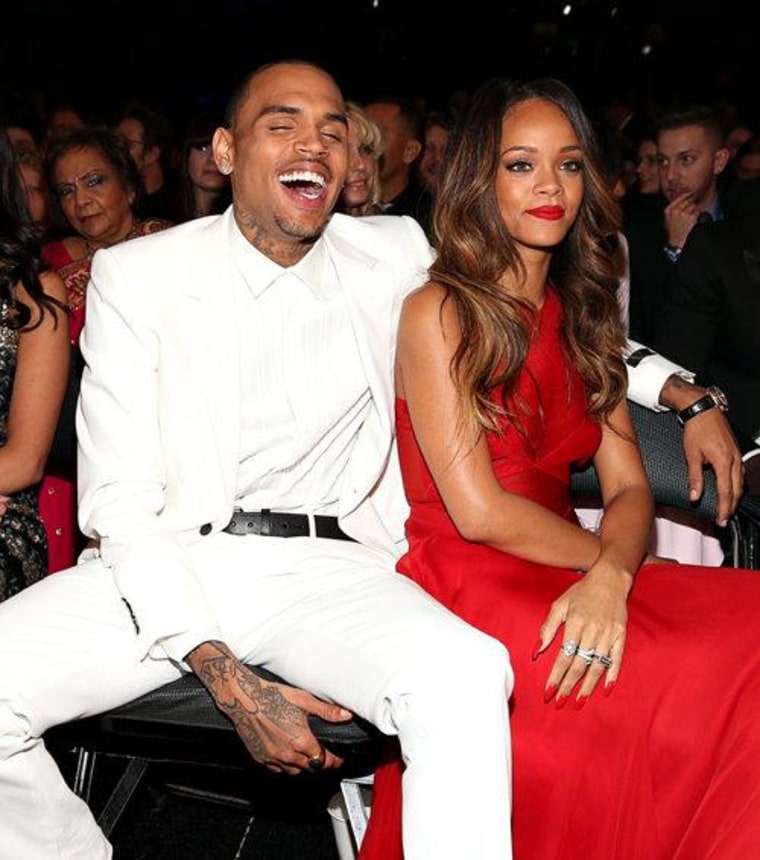 The couple have recently posted scores of Instagram photos proving they are back together, and Rihanna has been speaking out about her affection for the man who once plead guilty to assaulting her. "I still love" Brown, she told Oprah in an interview.
She also talked to Rolling Stone in its Jan. 31 issue about reuniting with Brown, telling the magazine that "even if it's a mistake, it's my mistake."
Related content: