Carter, 6, may have Down syndrome, but it doesn't stop him from being a ray of sunshine wherever he goes.
This was certainly the case when he took a routine trip to a Sam's Club in North Carolina with his mom last week and was given an experience they won't soon forget.
"We see this cashier standing in the aisle and she smiled," Carter's mother, April Jones Rouse, explained. "So when we're ready to check out we go to her."
Carter wasted no time — he was excited to check out the cash register up close.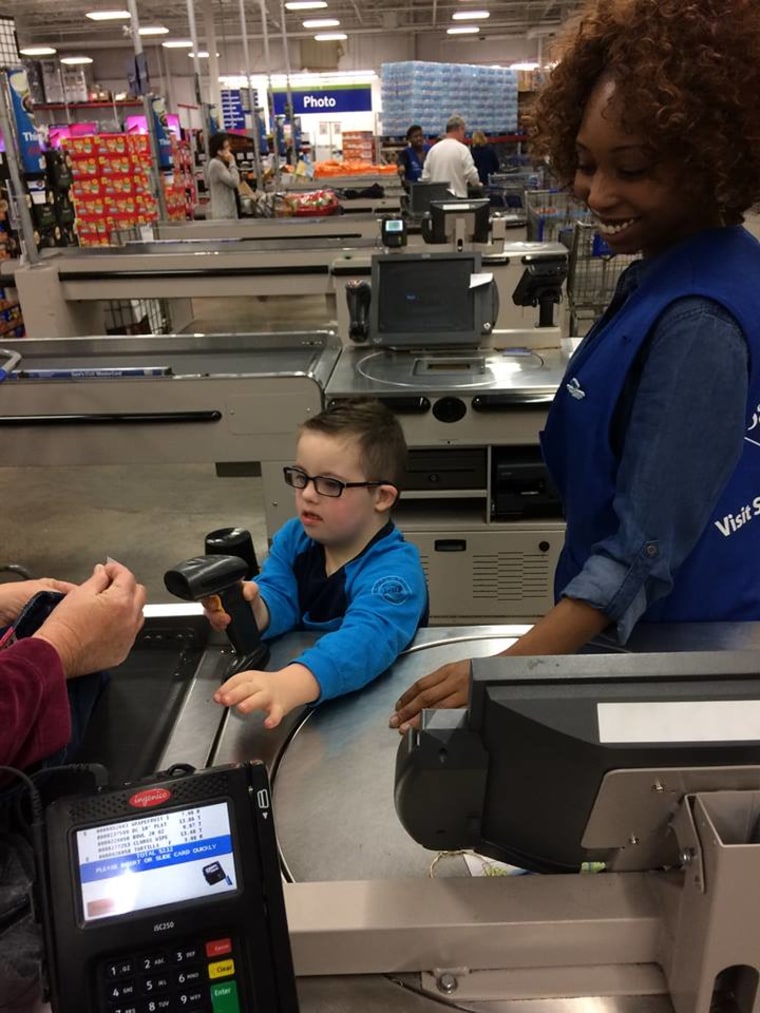 "Carter walks around the register and wants to help her," said Rouse. "I told him to scan a couple of items and come on, and she said, 'No, he's fine.' We thanked her. She didn't hesitate or rush."
Not only did Carter want to help, he did an amazing job! It was this sweet exchange that caught the eye of the store's manager, Mike Russo.
"[Russo] came up and he was telling Carter how great a job he did," said Rouse. "And he was asking him his name and how old he was."
That's when Russo had an idea and asked if he could borrow Carter for a minute. And it wasn't long before Rouse understood why.
RELATED: Woman with Down syndrome living her dream as Zumba instructor
Russo had outfitted Carter with a Sam's Club vest, badge and buttons!
"He comes back downstairs and Carter has his vest on — he had put little buttons on the vest," said Rouse.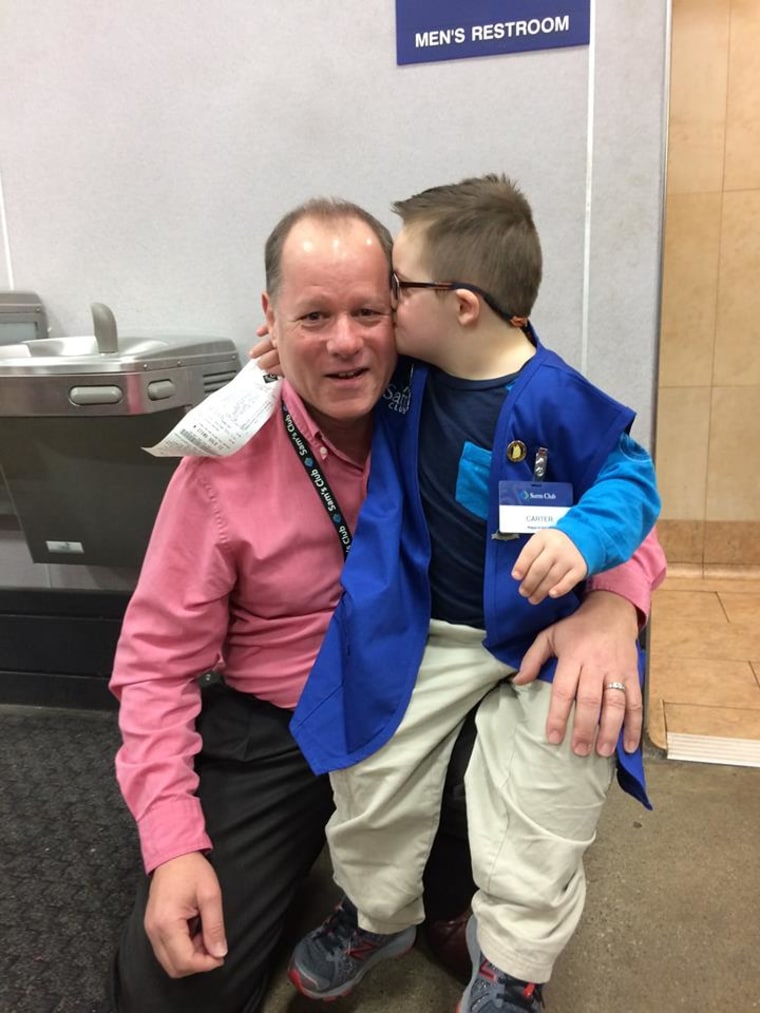 Russo then let him walk around the store and talk to other staff members.
Carter loved every second of it and soaked in the opportunity to meet new people. Rouse was so happy that people throughout the store were able to meet Carter.
RELATED: Grocery store worker helps elderly woman walk across parking lot
"Everywhere we go with Carter, he gets somebody's attention," said Rouse.
Carter's dad, Chris Rouse, said Carter is a typical kid that doesn't let Down syndrome impact his sunny disposition.
We definitely agree.