Eight miles into the Chicago Marathon Sunday, Stephanie Reinhart and Mark Jockel stopped in their tracks to say, "I do."
The couple met in the Windy City in the summer of 2013 when they were placed in the same pace group during a marathon training program.
After spending many miles together, it was clear they were interested in each other.
But it wasn't until Reinhart, 35, invited Jockel, 46, and a few other runners over to join her family's Thanksgiving that Mark got around to asking her out.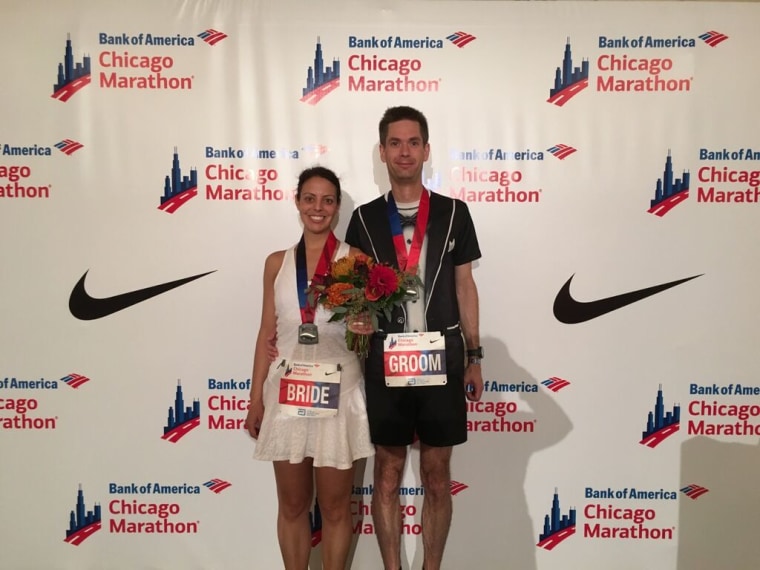 RELATED: Paramedic bride rushes to help family in car crash on wedding day
"My family was interviewing Mark on all aspects of his life. I was shocked that didn't deter him from wanting to go out with me," said Reinhart, a government lawyer. "As soon as he left, my brothers turned to me and said they really want us to date."
When it came time to plan their wedding, each had different ideas, but they eventually agreed to have the ceremony during the race and a reception later that night.
RELATED: President Obama crashes wedding after playing golf in San Diego
Reinhart asked a childhood friend to officiate, and she decorated their altar — an arch at W. Roscoe St. and North Broadway — with medals from the couple's past races.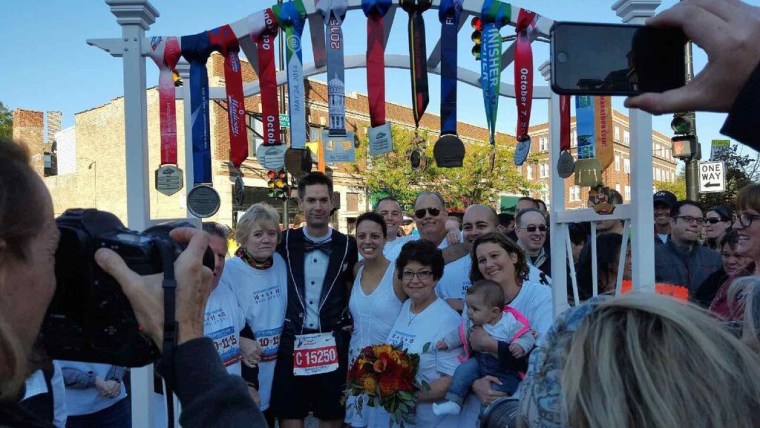 Mark, who designs medical devices, has run in 12 marathons (nine in Chicago) while Stephanie has finished three.
"Leading up to a marathon, there's a lot to do anyway, so adding planning a wedding to my load was hard, but well worth it," Reinhart said.
"I originally thought about decorating with flowers, but figured that they wouldn't make it, so I chose our medals because it fits the theme, they're colorful and fun and wouldn't blow away."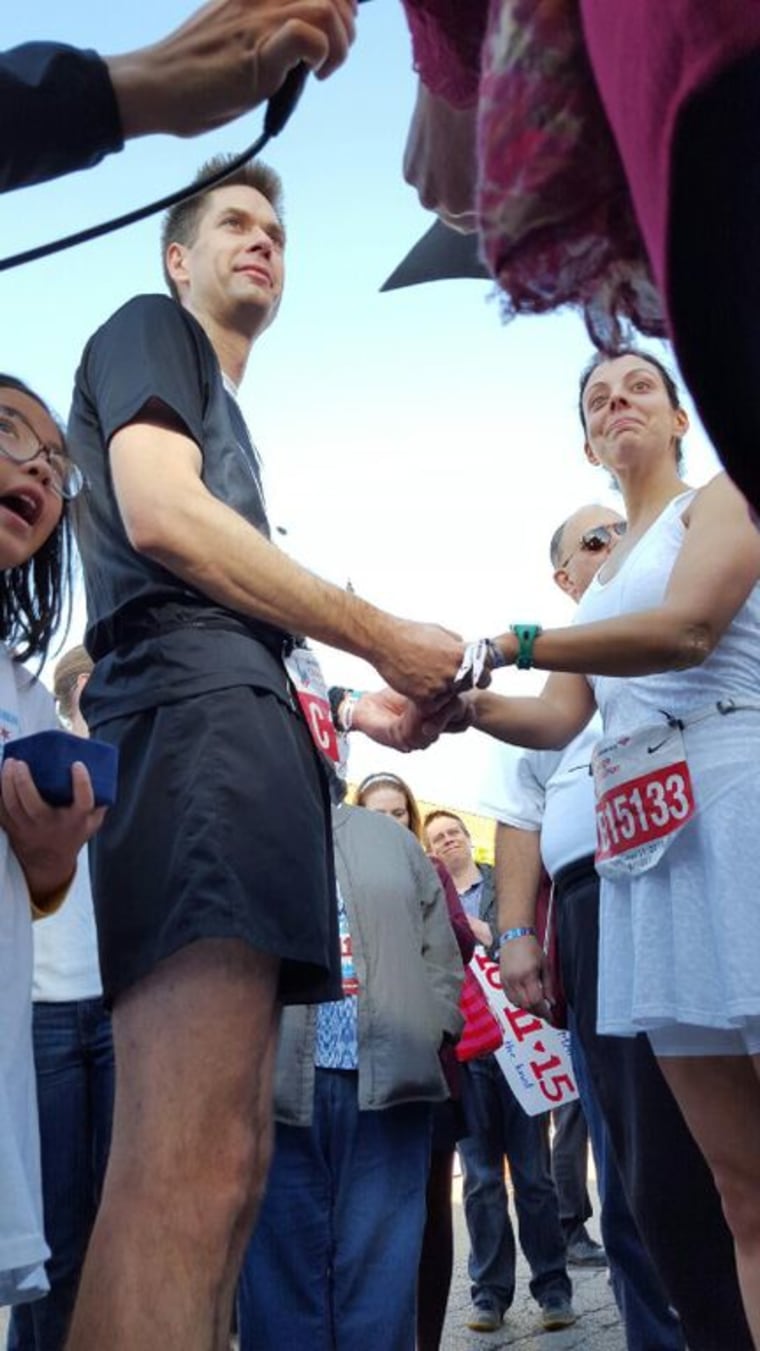 After exchanging their vows surrounded by family and friends, they zipped off to run the rest of the race, which was 18 miles.
Afterward, they had just 45 minutes to get ready for their reception.
"The whole day was perfect, except we would've liked our time to be shorter, but we had to stop for photos along the way," Jockel told TODAY.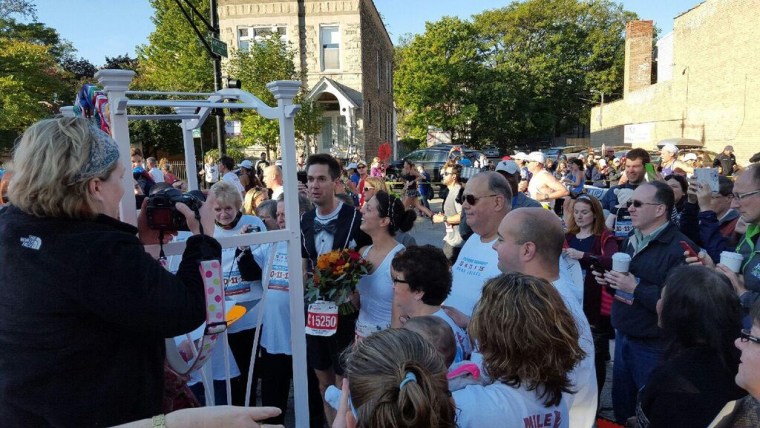 He'll soon get another shot to improve his pace.
In November, he plans on running the Philadelphia Marathon in November with his new bride and her brother and sister-in-law.