Six-year-old Cammy Babiarz cannot speak or walk, but thanks to Chicago Blackhawks defenseman Duncan Keith, she can skate and score a goal.
Cammy was born with Rett syndrome, a rare genetic neurological disorder that occurs mostly in girls and affects the ability to sleep, walk, eat and breathe.
A huge Blackhawks fan, her parents, Jackie and Bill, decided to submit her wish to the team's #WhatsYourGoal campaign, which encourages fans to share their hopes on social media. As Jackie went down the list of players, Cammy's eyes lit up and she looked directly at her parents — her signal for "yes" — when Keith's name was mentioned.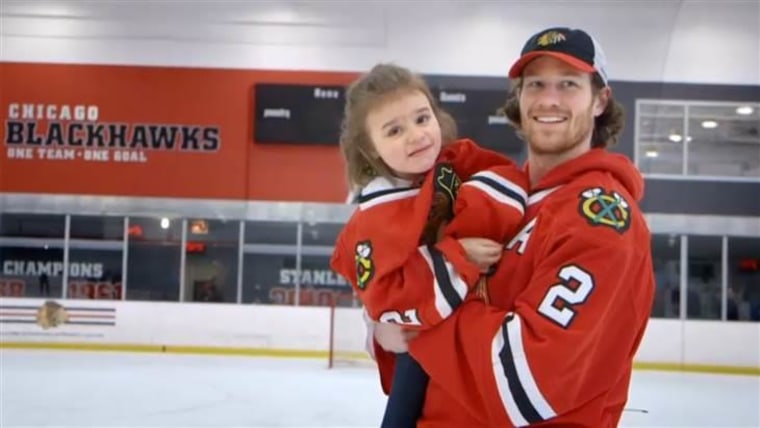 Her wish became reality last week. Cammy's eyes lit up when she met with Keith at the team's practice facility in a touching video posted by the Blackhawks. The video was also shown on the scoreboard to a loud ovation in Chicago's 1-0 win over the New York Rangers on Sunday, with Cammy and her family in attendance.
"[Cammy's story] was very touching, and there's a special connection that exists right now between the Blackhawks players and their fans,'' Blackhawks senior director of public relations Adam Rogowin told TODAY.com. "The #WhatsYourGoal campaign helps us deepen that connection."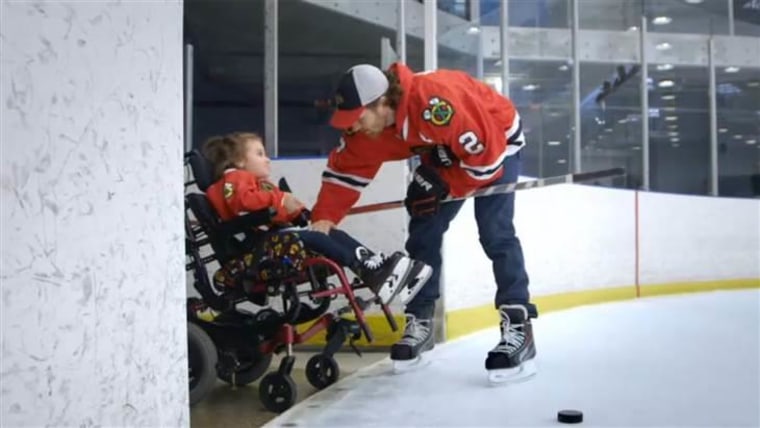 Cammy's wish is the latest in the #WhatsYourGoal campaign, which last month got well-deserved attention when Blackhawks player Patrick Sharp helped a blind girl experience a game.
Follow TODAY.com writer Scott Stump on Twitterand Google+.
This article was originally published Mar. 10, 2015 at 3:16 p.m. ET.