If you ever wanted six-pack abs on your way to being named the Sexiest Man Alive, or if you crave the toned legs and flat belly of an international pop superstar, a trip to your nearest fast-food establishment may be in order.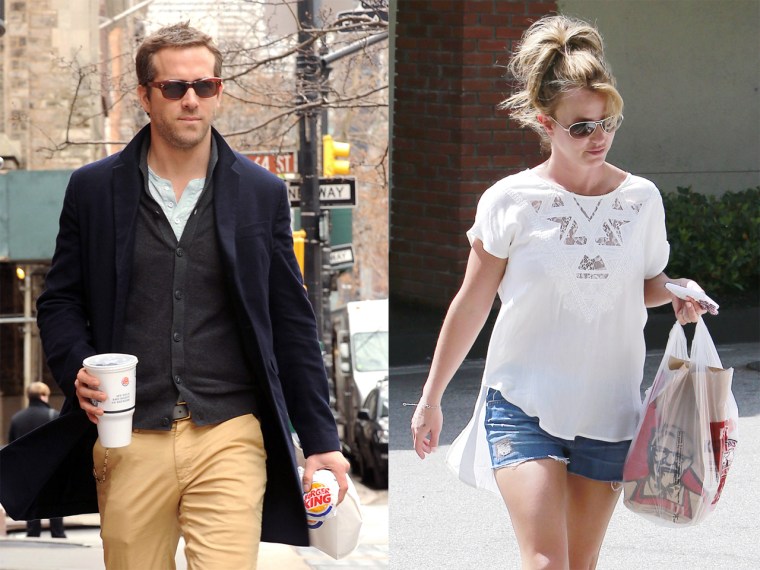 If that doesn't make sense, then neither does Ryan Reynolds walking down the street with Burger King to go, or Britney Spears hauling a bag of KFC across a parking lot. We know stars are supposed to be "just like us," but have you seen us? We don't look like them.
Let's just assume that Reynolds and Spears ate whatever was in those bags. Instead of collapsing into a cheeseburger coma in front of "South Park," it's safe to say these two burned it off. Probably before the bags hit the trash. (In Reynolds' case, the task may have been a little easier. A publicist tied to the actor called Friday to say that's just a turkey burger and unsweetened iced tea!)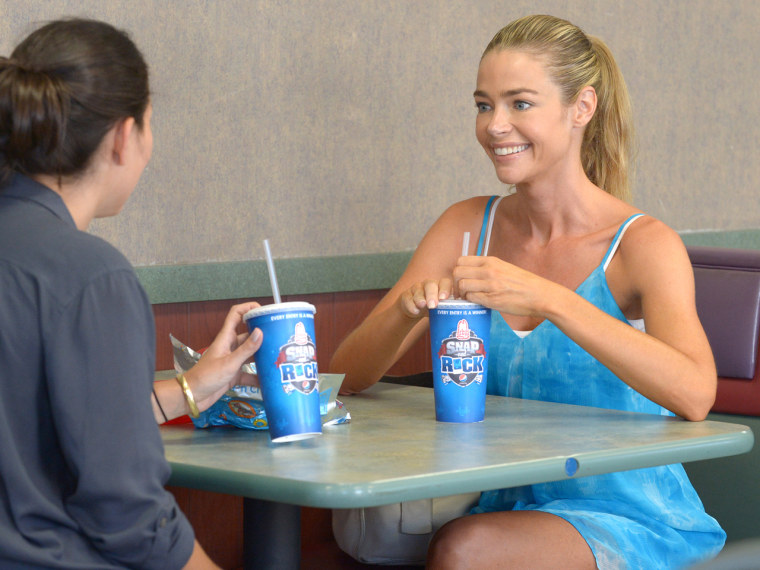 Celebs with six-packs under their shirts and not in their shopping carts get that way thanks to a strict diet-and-exercise routine. And there's a good chance that both of those disciplines are maintained under the watchful eye of well-paid personal chefs and trainers. It also doesn't hurt to go the "kale and dust" route if fitting into a catsuit is in your job description.
So those of you envisioning looking like any of these people because you eat at the same drive-thru, take note. Joy Bauer, nutrition and health expert for TODAY, says "limit fast food outings to once per week, and alternate fattening fare with healthier offerings like grilled chicken salads, turkey burgers, and snack wraps."
If the thought of a snack wrap taking the place of your bacon-double sounds unappetizing, Bauer crunches some numbers for you.
She says to pay penance for a Burger King Whopper (630 calories), large fries (500 calories), and 40-ounce soda (380 calories) -- totaling 1,510 calories -- you would have to:
run for 2 hours straight, or
swim for 4 hours, or
bike for 2 hours, or
play full-court basketball for 2 hours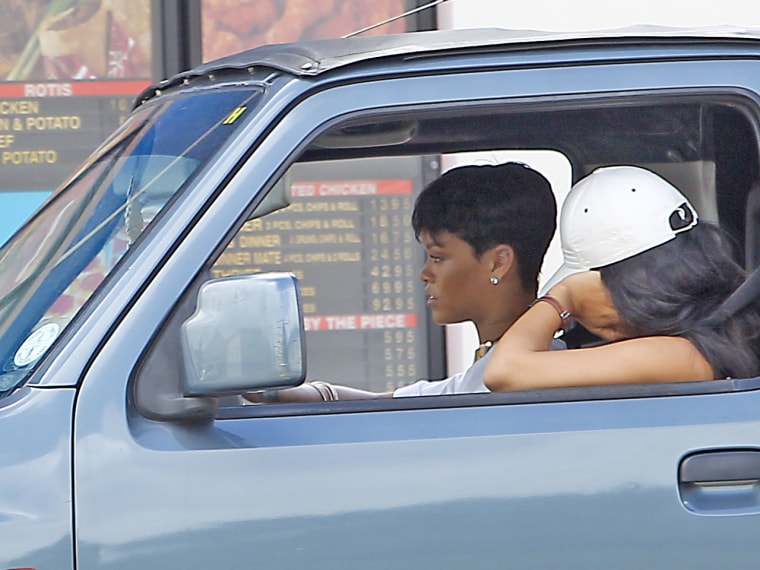 If you scarf down KFC's Original Recipe chicken-thigh value box (540 calories), a side of mashed potatoes with gravy (120 calories), and 30-ounce sweetened iced tea (260 calories) -- totaling 920 calories -- you'd need to: 
spin for one hour and 10 minutes, or
walk for 3 hours, or
hit the dance floor and boogie down for an hour and a half, or
do yoga for 5 hours straight!
"Celebs have cravings just like everyone else ... and when they succumb to fast food faves -- just like us mortals -- they must work hard to burn off the calorific splurges," Bauer says.
Maybe you're burning calories right now at the thought of Ryan Reynolds burning calories to work off his meal. Maybe the thought of his wife, Blake Lively, in a swimsuit is enough to motivate him to stay in shape. We know she'd never eat ... aw, forget it!
Who's making a food run?
More in TODAY Entertainment: